Chinese domestic cars started late than Western countries, but with China's comprehensive national strength and technological advancement, the automobile manufacturing industry has taken great development by adopting self-development and cooperation with foreign automobile brands. A large number of car brands with excellent quality and even international reputation have emerged. In this article, I will introduce you to the top 10 Chinese auto brands and their development history.The Top 10 Domestic Car Brands In China are:
1.CHERY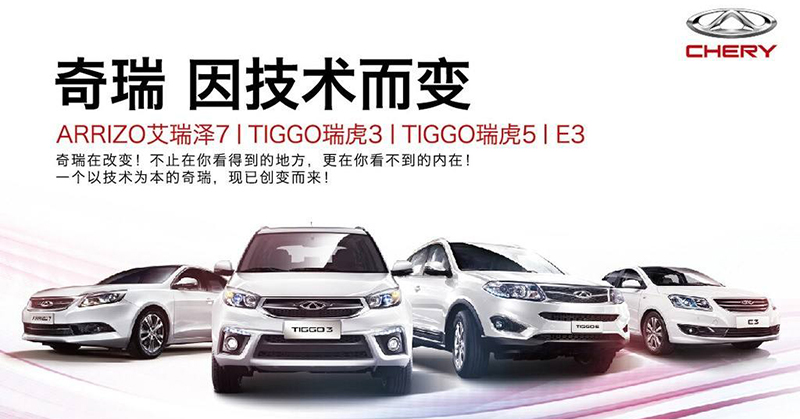 It was incorporated on January 8, 1997 with a registered capital of 4.1 billion yuan.
On December 18, 1999, the first Chery sedan was off the assembly line.
On August 22, 2007, Chery's 1 millionth car was off the assembly line.
Chery Automobile Co., Ltd. is a state-owned holding company engaged in automobile production and is headquartered in Wuhu City, Anhui Province. With the strategic goal of creating an "international brand", after 19 years of innovation and development, the company has become the largest independent brand in China, integrating research and development, trial production, production and sales of complete vehicles, powertrains and key components. Automobile manufacturing companies, as well as China's largest passenger car exporters. The company has an annual production capacity of 900,000 complete vehicles, 900,000 sets of engines and 800,000 gearboxes. It has established five passenger car platforms for A00, A0, A, B and SUV. The listed products cover the eleventh largest. The series has a total of twenty models. Chery takes "safety, energy saving and environmental protection" as its product development goal, and has passed ISO9001, ISO/TS16949 and other international quality system certifications.
2.GEELY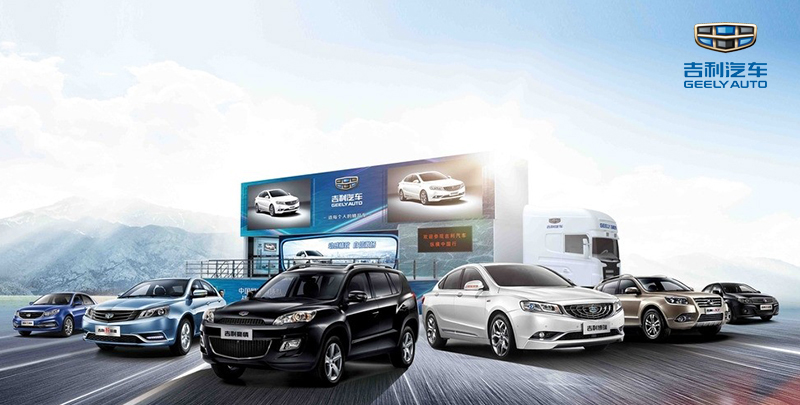 Founded in 1986, Geely Automobile is a Chinese automobile brand, mainly producing off-road vehicles and cars.
On February 24, 2018, Geely acquired a 9.7% stake in Daimler for approximately US$9 billion and became the largest shareholder.
Geely Automobile is headquartered in Hangzhou, with automobile and powertrain manufacturing bases in Taizhou, Ningbo, Hunan, Xiangtan, Sichuan, Chengdu, Baoji, Shaanxi and Shanxi Jinzhong. It has existing Borui, Bo Yue, Imperial, and prospects. More than 10 complete vehicle products such as the Department and the Diamond System, and a full range of 1.0L-3.5L engines and matched manual/automatic transmissions. Geely Automobile Group has established a complete marketing network in China, with more than 800 brand 4S stores and nearly 1,000 service outlets; nearly 350 sales and service outlets overseas; and investment of tens of millions of yuan to establish a domestic first-class call center. Users are available 24 hours a day, 7 days a week. As of the end of 2016, Geely Automobile's accumulated social holdings exceeded 5 million units, and Geely trademarks were recognized as China's well-known trademarks.

3.Great Wall Motor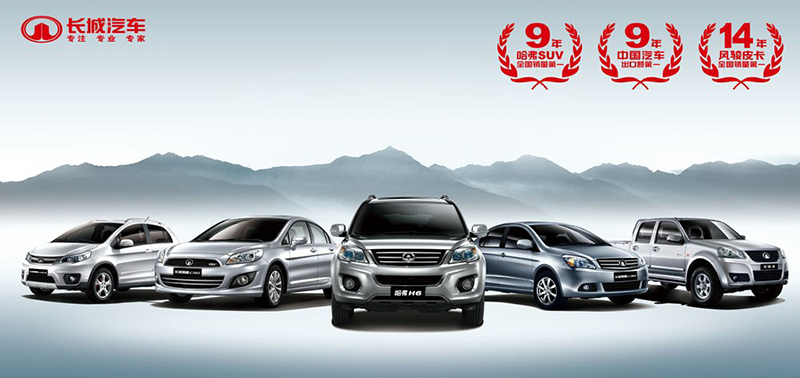 Great Wall Motor is a Chinese automobile brand established in 1984 and is headquartered in Baoding, Hebei Province.
Great Wall Motor is the first private car company in China listed in Hong Kong H-shares, the largest pickup truck manufacturer in China, and a multinational company.
It owns four brands: HAVAL, Great Wall, WEY and ORA.
Great Wall Motor is a Chinese SUV manufacturing brand. It was listed in Hong Kong H shares and domestic A shares in 2003 and 2011 respectively. By the end of 2017, the total assets reached 110.547 billion yuan. The products cover three categories of SUV, car and pickup. They have four whole vehicle production bases and have independent supporting capabilities for core components such as engines and transmissions. There are more than 40 subsidiaries and more than 70,000 employees.
Great Wall Motor insists on adopting an "over-investment" strategy in technology research and development, focusing on effective research and development and pursuing leadership. Engines, transmissions, vehicle styling, vehicle design, CAE, trial production and other aspects have formed independent technology, standards and intellectual property. As of the end of 2017, Great Wall Motor has applied for a total of 7,480 patents and authorized 5,704 patents covering more than 60 countries and regions. Great Wall Motor has increased its R&D facilities. In addition to setting up R&D centers in Japan, the United States, Germany, and India, in 2017, with the official operation of Austria and South Korea [16] Technology Center, there are 6 Great Wall Motors Overseas Technology Centers. further improvement.
4.Changan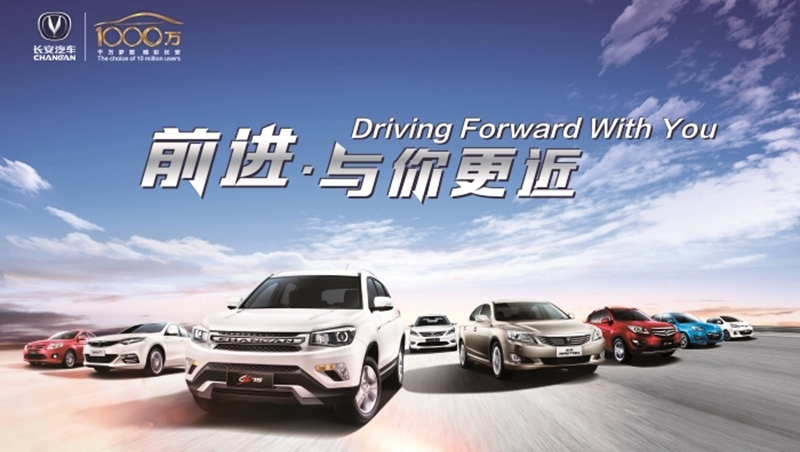 The predecessor of Changan Automobile was the Shanghai Marine Artillery Bureau. Li Hongzhang, the promoter of the Westernization Movement, was appointed in December 1862 (the first year of Qing Tongzhi) to authorize British Magri and Chinese official Liu Zuojun to be founded in a temple outside Shanghai Songjiang City.
Entered the automotive industry in 1953.
In 1957, Chongqing Arsenal began trial production of the Yangtze River 46 Jeep, and in 1958 it was successfully produced and participated in the 1959 National Day military parade.
In 1994, Changan Machinery Factory and Jiangling Factory merged to form Changan Automobile Co., Ltd.
Chongqing Changan Automobile Co., Ltd., referred to as Changan Automobile or Chongqing Changan, is a core vehicle enterprise under the China Ordnance Equipment Group. It is a car company that develops, manufactures and sells a full range of passenger cars and commercial vehicles. Its main products are full range of passenger cars, small commercial vehicles, light trucks, minivans and medium and large passenger cars, full range of engines, etc. The production capacity is over 1 million units, and the annual engine production capacity is over 1.1 million units.
5.BYD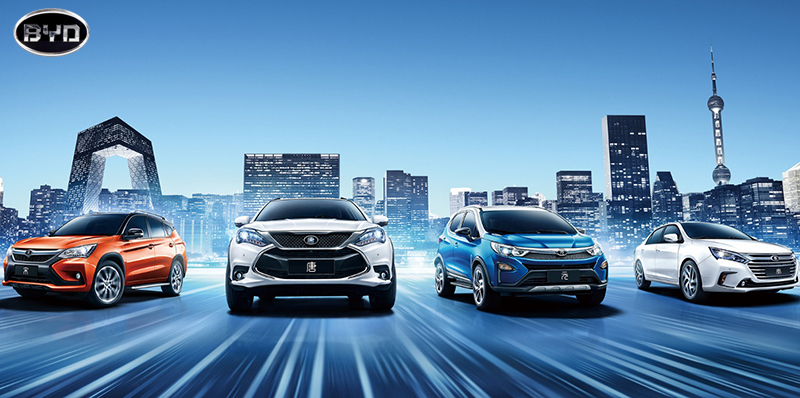 BYD is a Chinese car brand founded in 1995, mainly producing business cars and family cars and batteries.
BYD always adheres to the development philosophy of "technology is king, innovation-oriented". With its R&D strength and innovative development model, BYD has achieved comprehensive development and is in the fields of battery, electronics, passenger car, commercial vehicle and rail transit. Play a pivotal role.
In the battery field, BYD has 100% independent research and development, design and production capacity. With more than 20 years of continuous innovation, the products have covered consumer 3C batteries, power batteries (lithium iron phosphate batteries and ternary batteries), solar cells, and energy storage. The battery and other fields have formed a complete battery industry chain. At present, BYD is the world's largest lithium iron phosphate battery manufacturer. In addition to new energy vehicles and rail transit, BYD's battery products are widely used in solar energy power plants, energy storage power stations and other new energy solutions.
In the automotive field, BYD has mastered the core technologies of new energy vehicles such as batteries, motors and electronic controls, relying on technological R&D and innovation capabilities. At present, BYD new energy vehicles have formed two series of passenger cars and commercial vehicles, covering seven general areas and four special areas (ie "7+4" strategy, of which "7" is private cars, taxis, cities Bus, road passenger transport, urban commodity logistics, urban building flow, sanitation vehicles; "4" for warehousing, ports, airports, mine special vehicles), to achieve full coverage.
6.Dongfeng Motor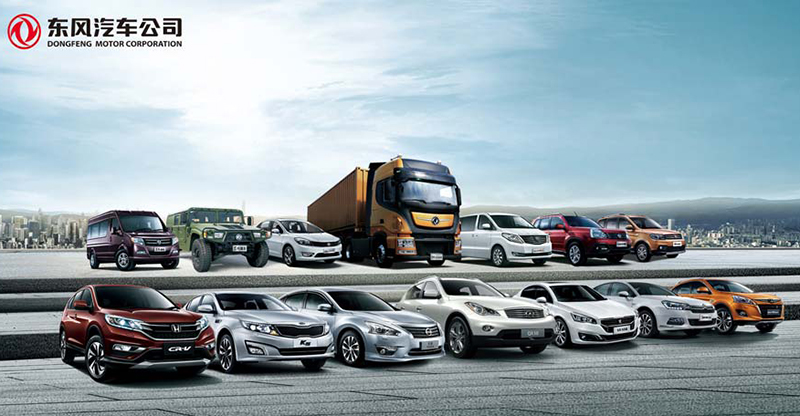 Founded in 1969, Dongfeng Motor Corporation is one of the backbone enterprises in China's automotive industry.
The company's existing total assets of 73.25 billion yuan, 124,000 employees.
In 2008, it sold 1.321 million vehicles, achieved sales revenue of 196.9 billion yuan, and achieved a comprehensive market share of 14.08%.
Dongfeng Motor Corporation is one of the four major automobile groups in China. It is one of the top 500 Chinese brands. It is headquartered in Wuhan, the largest city in Central China. Its predecessor was the "Second Automobile Manufacturing Plant" which was founded in Shiyan, Hubei Province in 1969. After more than 40 years of construction. Ten miles have been built (mainly for medium and heavy commercial vehicles, parts and components, and automobile equipment), Xiangyang (based on light commercial vehicles and passenger vehicles), Wuhan (based on passenger cars), and Guangzhou. (Based on passenger cars) four bases.
Dongfeng Motor Corporation ranks first in the domestic automobile segment, medium and heavy trucks, SUVs and Chinese passengers, second in light trucks and light passengers, and third in passenger cars. In 2008, the company ranked 20th among the top 500 Chinese companies and the 5th among the top 500 Chinese manufacturing companies. The "Dongfeng" brand was ranked 50th in the "Top 500 Chinese Brands" sponsored by the China Brand Value Research Institute in 2015.

7.ZOTYE Automobile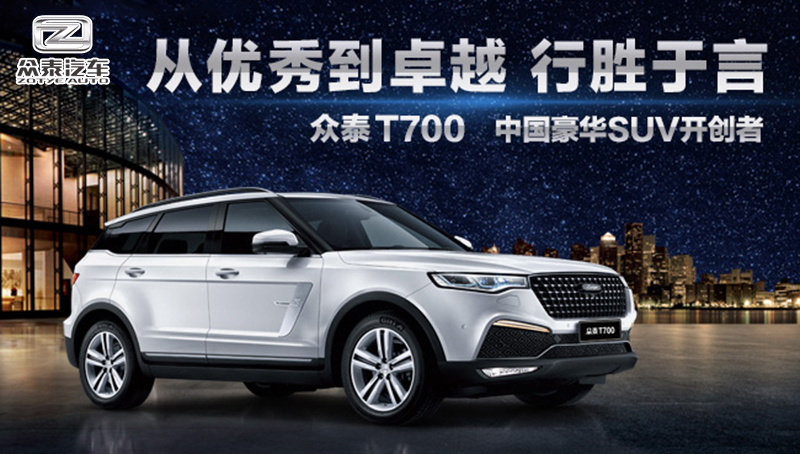 On September 15, 2003, Zotye Automobile was formally incorporated. Among the investment shareholders of Zotye Motors, there are many family members of auto parts and accessories.
Zotye Automobile is a large-scale private enterprise group with core business and development direction of key components such as automobile, engine and gearbox. Now it has two major vehicle production bases in Zhejiang and Hunan, and two major vehicle brands, Zhongtai Automobile and Jiangnan Automobile. Zhongtai Auto's brand logo is taken from the English ZOTYE AUTO initial letter "Z", which represents the company's unique recognition gene, which makes the logo highly recognizable and brand-separated.
8.Haima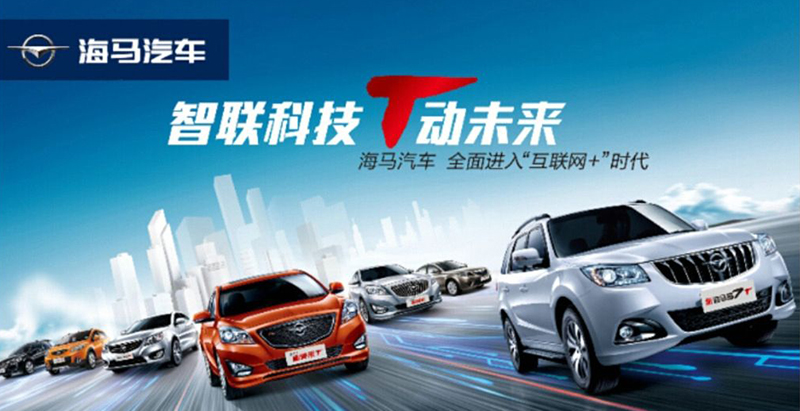 In 1988, Haima built a factory in Haikou, Hainan Province.
Today, Haima has two complete vehicle factories, a factory with an annual output of 150,000 engines.
Since Haima Motor launched the first HX6380 hatchback in 1991 to the "Fumeilai 2nd Generation" in 2006, a total of 30 varieties of 17 series were launched in 15 years. Among them, the launch of the two series "Pulma" and "Fumeilai" reversed the difficult situation of the enterprise.
The Haimao automobile engine project with a total investment of 1.25 billion yuan and an annual output of 150,000 engines has been completed. The prototype has been successfully tested in one-off ignition in April. This indicates that Haima Automobile has mastered the engine manufacturing technology of the core of automobile manufacturing and has become There are only a few domestic auto companies with engine R&D, manufacturing and vehicle production capacity.
9.GAC Trumpchi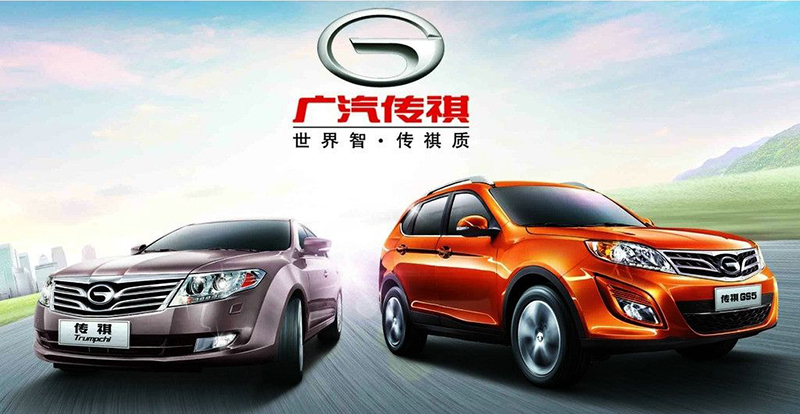 GAC Trumpchi (referred to as Trumpchi) is a domestic brand created by GAC Group to enhance its core competitiveness and achieve sustainable development.
In December 2010, the first car Trumpchi GA5 sedan successfully launched the market, followed by several models.
In 2017, the sales volume of GAC Trumpchi was 506,800 units, a year-on-year increase of 37%.
In terms of technology, configuration and quality, GAC has the strength to compete with joint venture brands and imported brands of the same level. As a pioneer of independent brands, it continues to impact the mid- to high-end market. At present, GAC Trumpchi has deployed sales and service channel marketing networks in 14 countries including Kuwait, UAE, Chile, Cambodia and Nigeria, and plans to enter the North American market in 2019. Trumpchi GS4 and Trumpchi GS7 all made their world debut at the North American Auto Show, and became the first Chinese brand to enter the main pavilion in the 110-year history of the North American Auto Show. It is also the first Chinese auto brand to participate in the National Auto Dealer Conference.
In the C-NCAP collision safety performance test, Trumpchi GS8, Trumpchi GS5, Trumpchi GS3, Trumpchi GA8, Trumpchi GA6, Trumpchi GA5, Trumpchi GA3 all received the highest level of five-star safety rating.
10.JAC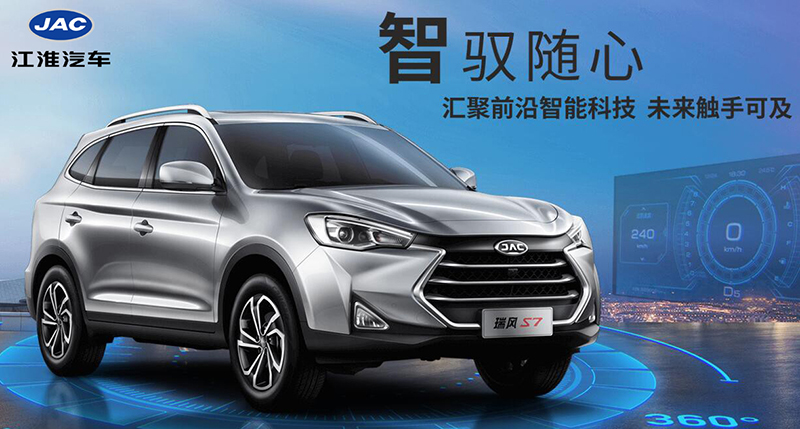 The predecessor was Hefei JAC Automobile Manufacturing Factory, which was founded in 1964. It was listed on the Shanghai Stock Exchange in 2001.
In 1968, Anhui's first car was born in JAC Automobile.
In 1990, China developed the first chassis for passenger cars.
JAC light truck sales ranked second in the country, and exports ranked first for more than a decade.
At present, JAC Automobile has five business segments: commercial vehicles, passenger vehicles, passenger cars, parts and auto services.
Anhui Jianghuai Automobile Group Co., Ltd. (referred to as JAC Automobile or JAC) is a comprehensive type of advanced energy-saving vehicles and new energy vehicles that integrates research, production, sales and service of a full range of commercial vehicles, passenger vehicles and powertrains. Automobile enterprise group". The National Torch Program focuses on high-tech enterprises and state-level innovative enterprises. It is ranked among the top 500 Chinese enterprises and one of the top 100 industrial enterprises in China.