In the previous article, we introduced 10 Social Apps Commonly Used By Chinese Young People,These 10 apps are the favorite and most used by young people. In fact,There are a lot of mobile Apps in China. There are also many foreign Apps that are banned in China. For example, Facebook is banned in China, Twitter and Instagram are banned in China, and YouTube is not available in China. But China also has a lot of alternative Apps, which are easier to use and function than those Apps that are banned in China.So,Which Apps Are Used in China?
Chinese Apps are widely used in all aspects of life, and young people are the largest users of these Apps. Older people are more inclined to chat Apps, but now they prefer to use online shopping Apps.
The most widely used apps in China are the following.
icon-arrow-circle-right

Network video Apps in China
icon-star Youku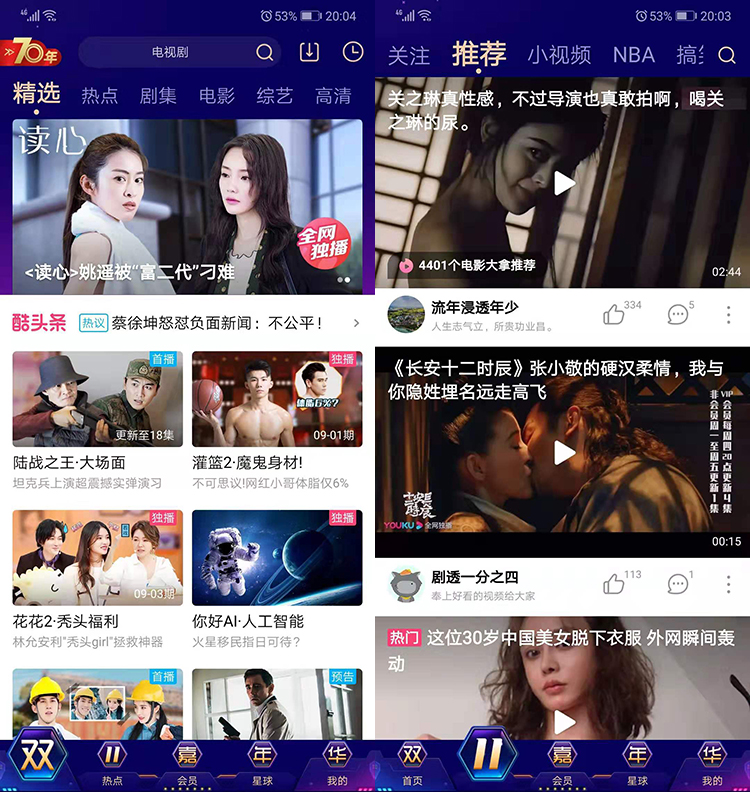 Youku is China's largest video player platform, backed by Alibaba Group. At present, Youku and Tudou have two video platforms covering 580 million multi-screen terminals and 1.18 billion daily broadcasts. They support PC, TV and mobile terminals, and they are copyright, co-production, self-made, self-channel, live broadcast, VR, etc. Content form. The business covers membership, games, payments, smart hardware and artist brokerage, from content production, publicity, marketing, derivative business to fan economy, through the cultural and entertainment full link.
icon-star-o iQIYI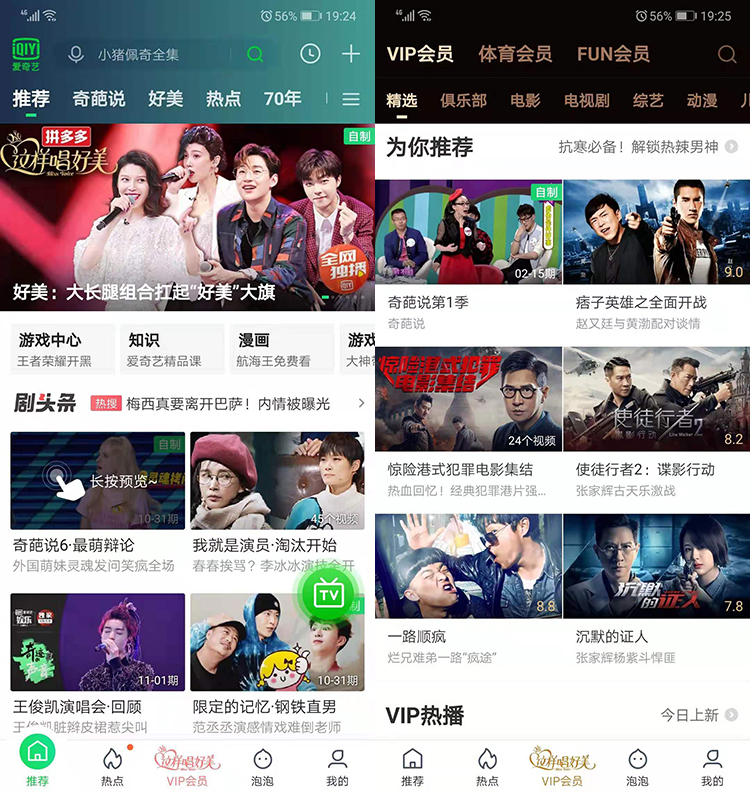 iQIYI was founded in 2010 and later became a subsidiary of Baidu. iQIYI was listed on NASDAQ in the United States in 2018. iQIYI has a wealth of video resources, and has invested in a series of online dramas. It has a lot of rights to broadcast video and film and TV, and has a large user base.
icon-star Bilibili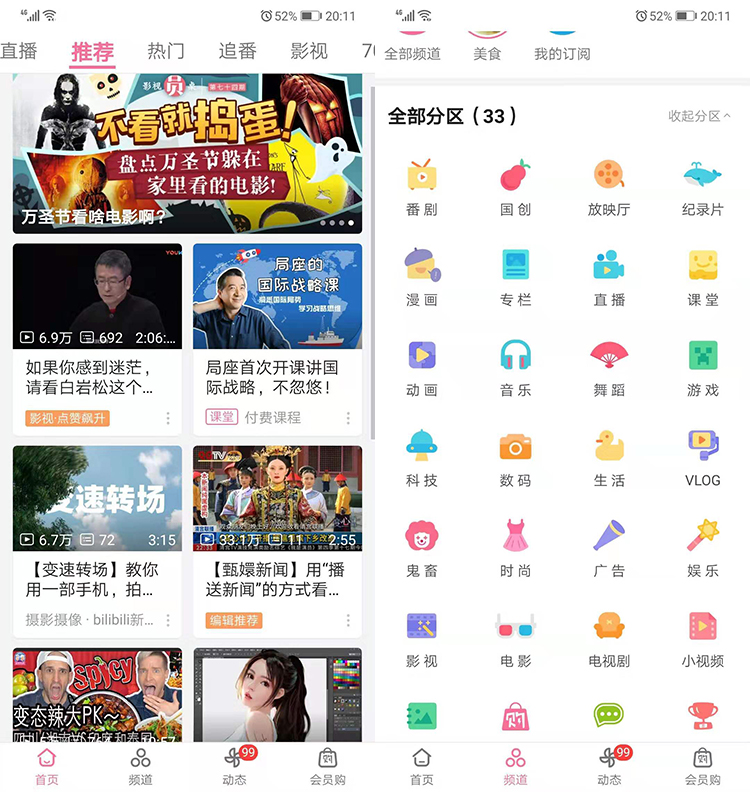 The Chinese young people are called "B site", and the main feature is the real-time comment function above the video, also known as the "barrage". B site is a cultural community with interactive sharing and secondary creation. It is also one of the birthplaces of many popular online vocabulary.
icon-arrow-circle-right

Chat Tools Apps in China
icon-star WeChat
The most popular chat tool in China, the huge user base covers almost all groups from children to the elderly. WeChat users are used to chat, work, assign tasks, etc. to share dynamics and friends through circle of friends.
WeChat is powerful, in addition to the basic functions of chat (including text chat, voice chat, video chat, etc.), as well as payment, reading, and shopping functions.
icon-star-o QQ
Like WeChat, it is Tencent's product, but it appears earlier. QQ was born in 1999 and has always been in the "hegemony" position in China's chat tools. But with the launch of the "same brother" WeChat, QQ has gradually embarked on a downhill path. But still can't change the fact that it has a huge user base. The current QQ is mainly used for work communication, and the relationship between old classmates and old friends.
icon-arrow-circle-right

Social Media Apps in China
icon-star Weibo
Born in 2009, Weibo is a broadcast-based social media that shares information in real time based on user relationships. Weibo has a PC and a mobile phone. The message is very fast and very wide. Everyone can post text, articles or videos through Weibo.
icon-star-o Douyin(TikTok)
Douyin is China's largest short video software, and there is another version in the world: TikTok
Douyin's user base is very large, and almost everyone's mobile phone has it installed. Many of the Douyin platform accounts are super accounts of millions of fans, covering everything from life and learning to military. Many official institutions in China have their own accounts on Douyin, which showcase the fields and industries to the public in an easy way.
icon-arrow-circle-right

News Reading Apps in China
icon-star Toutiao
Founded in 2012, Toutiao is based on big data mining, which pushes users to information and provides services for connecting people and information. Toutiao
It is also the largest news client at present, and it has many popular video software, such as Douyin and volcano videos.
Toutiao has a large number of media and individuals, and everyone can have their own fans and groups, post articles, pictures or videos on Toutiao, and then distribute them to Toutiao's various apps.
icon-arrow-circle-right

Online Shopping Apps in China
icon-star Taobao
Taobao is China's largest online shopping site. Almost everything can be purchased on Taobao, which is known as the "universal Taobao". Taobao not only has the largest user base in China, but is also widely sought after in the world.
icon-star-o JingDong
JingDong is also a Taobao-like shopping site, but unlike it, JingDong has its own warehouse and logistics. Merchants can store their goods in JingDong's warehouse and then transport them through their own logistics, so that they can be delivered on the same day of the purchase.
icon-arrow-circle-right

Takeaway Diet Apps in China
icon-star Meituan
Meituan take-out is a product of Meituan Dianping, which is shorter than the eleme, but due to the backing of Meituan Dianping, the Meituan take-out has developed very fast and competes in eleme. In China, the take-away market is very large. Meituan and eleme are ingeniously connecting customers and businesses. Basically, they can deliver them to customers in half an hour after ordering.
icon-star-o eleme
Eleme appeared earlier and now belongs to alibaba's products. With such a strong platform support, eleme is developing very fast, and the take-away market in China has been doing well.
Through the above introduction, We believe that everyone also understands Which Apps Are Used in China. As the pace of life is getting faster and faster, and more and more Chinese are used in mobile apps, if you want to live a better life, you need to know more about these most commonly used apps in China.