Skiing is a very good way of leisure and vacation. People who love skiing from all over the world can get together and experience the fun of skiing. There are many skiing venues in China, among which are the top ten ski resorts in China.
1.Harbin Yabuli International Ski Resort 哈尔滨亚布力国际滑雪场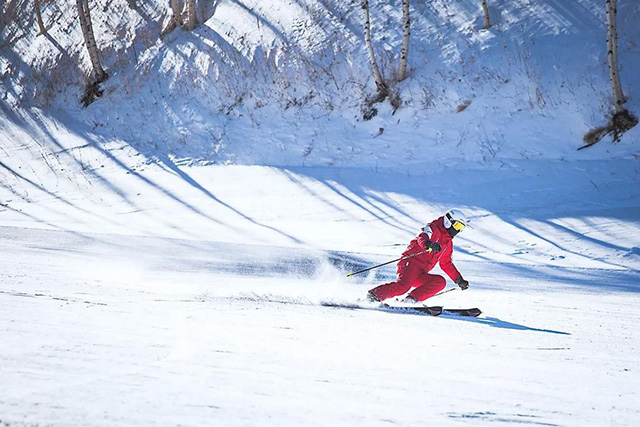 This is China's largest ski resort, and it provides many services for beginners or long-term ski enthusiasts. If you are experienced and passionate about challenges, then this is your ideal choice. It is located in Northeast China in Heilongjiang Province. This place is open from mid-November to the end of March. Yabuli International Ski Resort has 17 slopes with different functions, attracting people from various countries. There are 3 mountain ranges with a vertical drop of 200 to 700 meters. At the same time, this resort has a long mountain slope, which is the longest in Asia.
2.Jilin Beidahu Ski Resort 吉林北大湖滑雪场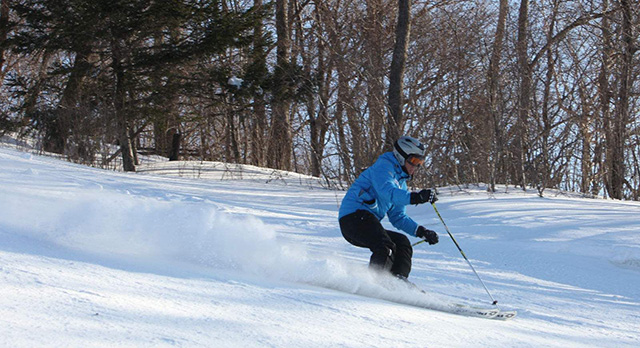 This ski resort is perfect for families who like skiing. It has a steep, challenging slope and is the middle slope for beginners and families. Yabuli International Ski Resort is famous for its longest slope, while Beidahu Ski Resort is famous for its largest vertical drop of 800 meters. There are two mountains here. There is a beautiful landscape between the two mountains, and the slope on the right is steep, suitable for advanced skiers.
3.Zhangjiakou Bandung Ski Resort 张家口万隆滑雪场
Bandung Ski Resort is located in Zhangjiakou City, Hebei Province. It has the reputation of the largest ski mountain in China. The ski season runs from November to the end of April. The resort is also very close to Beijing, a 4-hour drive away. The tourists here are endless, and resort managers say they sometimes receive 3,000 people during the peak ski season. Zhangjiakou also plans to jointly host the 2022 Winter Olympics, so the city must take 5 competition paths. This also means that the city will become more and more popular in the future and will attract thousands of skiers.
4.Beijing Nanshan Ski Resort 北京南山滑雪场
The ski season of Beijing Nanshan Ski Resort is suitable for beginners and intermediate skiers from December to February. It also has 180 ski instructors to help children and beginners ski for the first time. There are 25 trails ranging in difficulty from beginner to expert. If you have a family and want the children to play in artificial snow, this place is perfect for you. Due to its charming family features, this ski resort always has on weekends A lot of people.
5.Beijing Jundu Mountain Ski Resort 北京君都山滑雪场
You can go to this ski resort for leisure or business skiing. Because of its ideal location, it attracts countless adventurers. It is one of the top gold tourist routes in China. Some of the main tourist attractions in the area include the Ming Tombs, the Badaling Great Wall Juyongguan Great Wall. In addition to the five ski trails, there are more places suitable for different types of snow sports. Visitors can enjoy fabulous adventures such as sledding, snowmobiling, snowboarding, etc. The good news is that there are equipment rental shops in the resort.
6.Chengdu Xiling Snow Mountain Ski Resort 成都西陵雪山滑雪场
Chengdu Xiling Snow Mountain Ski Resort is located in Dayi County near Chengdu. Because the peak is 5345 meters above sea level and the altitude is very high, the snow on the top of the peak remains intact throughout the year. The winter sports zone is between 2000 and 2400 meters above sea level. The peak season for skiing is from December to March. Regardless of your skiing skills, you will find a trail suitable for you in Xiling Mountain. This Chinese ski resort offers 7 excellent ski poles of international standards. Overall, they are 10 kilometers long and are divided into beginner, intermediate and advanced. Every ski run is equipped with a ropeway. They have their own snow machine, which can stir out fresh snow when needed.
7.Wanda Changbai Mountain International Ski Resort 万达长白山国际滑雪场
The most outstanding thing about Wanda Changbai Mountain International Ski Resort is that it is designed for families. There is no doubt that this is a small hill, but the ski facilities here have reached international standards. This resort has 18 main trails, but these trails are composed of 40 smaller trails, which are shorter because of the smaller hills. There are advanced paths as well as intermediate and beginner paths. The ski area has 5 magic carpet areas, which are perfect for novices and even children.
8.Shennongjia International Ski Resort 神农架国际滑雪场
Located in the Shennongjia National Forest Park in Hubei Province, this ski resort is the largest alpine ski resort that can be fully operated. Sitting on an area of 10,000 square meters, there are enough trails for beginners, intermediate and advanced users. They use both natural and artificial snow, so it snows for five months of the year. You will find other activities here. Combine the resort 's market skiing with adventure, or head to the Anthropology and Natural Museum, and watch the wild golden monkeys.
9.Urumqi Silk Road Ski Resort 乌鲁木齐丝绸之路滑雪场
If you travel to Xinjiang between April and November, it is necessary to ski at the Urumqi Silk Road Ski Resort, which is only 38 kilometers away from Urumqi. Even if you visit in the summer, you will still find this resort a great place to feel at home. This is a large ski resort, covering an area of ten square kilometers, and can deploy 10,000 skiers at the same time.
10.Zhangjiakou Fulong Ski Resort 张家口福隆滑雪场
The Fulong Ski Resort in Zhangjiakou provides first-class skiing facilities for beginners and advanced skiers. You can ski here during the day and night. The best time is from mid-November to March. There is a ski area for beginners and children. If the child is less than 18 months, the entrance fee is waived. It is not crowded, you can play as much as you like, and at the same time you can try good tourist attractions here, such as Snow Paradise, DJ Plaza and Snow Beach area. There is also a coffee shop on the top of the mountain, where you can drink coffee while enjoying the view.