In previous articles, we discussed "Which Apps Are Used In China?" And "10 Social Apps Commonly Used By Chinese Young People". Today I will introduce the 15 most popular mobile apps in China. These apps are currently the most used. China's mobile Internet is developing rapidly, and these Apps also have huge user groups around the world.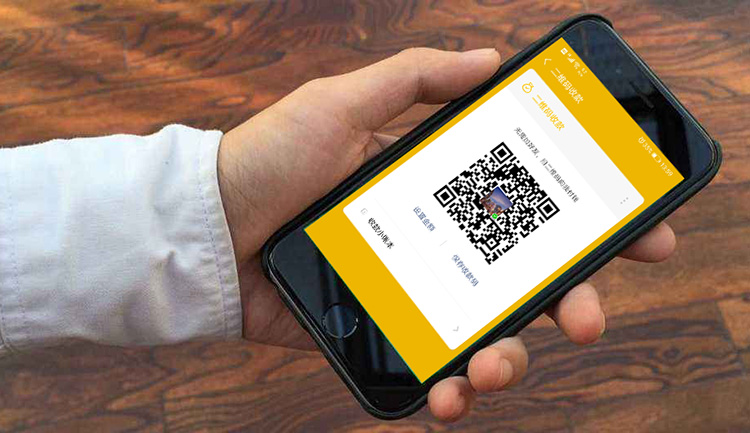 These 15 most popular mobile apps are these:
1.Weixin(WeChat)
Weixin (WeChat) is a free app launched by Tencent on January 21, 2011 that provides instant messaging services for smart terminals, supporting single and multiple participants. Send voice, pictures, videos, and text over mobile networks.
As of the second quarter of 2016, WeChat has covered more than 94% of smartphones in China, with 806 million monthly active users, and users in more than 200 countries and more than 20 languages. In addition, the total number of WeChat public accounts of each brand has exceeded 8 million, the number of mobile application connections has exceeded 85,000, advertising revenue has increased to 3.679 billion yuan, and WeChat payment users have reached about 400 million.
WeChat provides public platform, circle of friends, message push and other functions. Users can add friends and follow the public platform by "shake", "search for numbers", "people nearby", scan QR code, and share content on WeChat To friends and share the wonderful content that users see to WeChat circle of friends.
2.Taobao
Taobao is a large online retail and business district in the Asia-Pacific region. It was founded by Alibaba Group in May 2003. Taobao is a popular online shopping retail platform in China. By the end of 2014, Taobao had nearly 500 million registered members, over 120 million daily active users, and 1 billion online products. In the c2c market, Taobao has a 95.1% market share .
On May 10, 2003, Taobao was established and invested by Alibaba Group. In October, the third-party payment tool "Alipay" was launched to enable consumers to trust Taobao's online transactions with a "guaranteed transaction model". The total turnover in 2003 was 34 million yuan.
In 2004, Taobao Want Want was launched, linking instant chat tools with online shopping.
In 2005, Taobao surpassed eBay eBay and began to leave competitors behind. In May, Taobao surpassed Yahoo Japan to become Asia's largest online shopping platform. In 2005, the turnover exceeded 8 billion yuan, surpassing Wal-Mart.
In 2006, Taobao became the largest shopping site in Asia, with nearly 9 million people going to Taobao to "shop" every day.
In 2007, Taobao was no longer a simple auction site, but the largest online retailer circle in Asia. This year, Taobao's annual turnover exceeded 40 billion yuan, becoming China's second largest comprehensive store.
In 2008, Taobao's new B2C platform Taobao Mall (predecessor of Tmall) went online; the Wenchuan Earthquake Donation Platform went online, raising a total of over 20 million donations from netizens; in September, Taobao's monthly transaction volume exceeded the 10 billion mark.
In 2009, it has become China's largest comprehensive store, with annual transaction volume reaching 208.3 billion yuan.
On November 11, 2012, Taobao and Tmall platform set the daily record of online shopping once again to 19.1 billion yuan.
3.Douyin(TikTok)
Douyin(TikTok) is a music creative short video social app that can shoot short videos. It was hatched by Toutiao. The software was launched in September 2016 and is a community platform focusing on young people's music short videos. Users can use this app to select songs and shoot short music videos to form their own works.
On November 10, 2017, "Toutiao" acquired North American music short video social platform Musical.ly for $ 1 billion, and merged with Douyin.
In December 2019, Douyin was selected as the Top 100 Brand Model of Chinese Brands in 2019.
4.QQ
QQ is the abbreviation of Tencent QQ, which is an Internet-based instant messaging (IM) software. At present QQ has covered a variety of mainstream platforms such as Microsoft Windows, macOS, Android, iOS, Windows Phone, Linux and so on. Its logo is a little penguin wearing a red scarf. Tencent QQ supports multiple functions such as online chat, video call, point-to-point breakpoint resume file transfer, file sharing, network hard disk, custom panel, QQ mailbox, etc., and can be connected with a variety of communication terminals.
At the time of its establishment, the main business was to establish an online paging system for paging stations. This software development project for enterprises or units can be said to be the best choice for all small and medium-sized network service companies. This is the predecessor of Tencent QQ.
5.Alipay
Alipay is a domestic third-party payment platform dedicated to providing "simple, secure, and fast" payment solutions. Since its establishment in 2004, Alipay has always put "trust" at the core of its products and services. It has two independent brands, "Alipay" and "Alipay Wallet". Since the second quarter of 2014, it has become the world's largest mobile payment vendor.
Alipay has established strategic cooperative relationships with more than 180 domestic and foreign banks, as well as VISA and MasterCard international organizations, and has become the most trusted partner of financial institutions in the field of electronic payments.
In February 2020, the Nepalese central bank issued a license to Alipay.
6.Toutiao
Toutiao is a data mining-based recommendation engine product developed by Beijing BYTE Technology Co., Ltd., which recommends information to users and provides services that connect people and information. Created by Zhang Yiming in March 2012, the first version was released in August 2012.
On September 20, 2016, Toutiao announced that it would invest 1 billion yuan to subsidize short video creation. After the independent incubation of UGC short video platform Huoshan small video. In January 2017, Toutiao China's first batch of eight independent musicians certified in Toutiao settled in Toutiao. On February 2, 2017, the wholly-owned acquisition of American short video application Flipagram.
7.Weibo
Weibo refers to a broadcast-type social media and network platform based on user relationship information sharing, dissemination, and access to share short real-time information through attention mechanisms, allowing users to access the Web, Wap, Mail, App, IM, SMS, and users through Access to various mobile terminals such as PCs and cell phones, and real-time information sharing, dissemination and interaction in multimedia forms such as text, pictures, and videos.
In August 2009, Sina launched the "Sina Weibo" internal beta, becoming the first website in the portal to provide Weibo services.
On August 8, 2018, Weibo won the Golden Winner Award for Best Operation of the Year.
8.JingDong
JingDong (stock code: JD), a self-employed e-commerce company in China, founder Liu Qiangdong serves as chairman and CEO of JD Group. It has JD Mall, JD Finance, Paipai.com, JD Smart, O2O and overseas business units. In 2013, it was officially licensed as a virtual operator. In May 2014, it was officially listed on the NASDAQ Stock Exchange. In June 2016, it reached an in-depth strategic cooperation with Wal-Mart, and the No. 1 store was merged into JD.
In May 2014, JD Group was officially listed on the NASDAQ Stock Exchange in the United States. In July 2015, JD.com was selected for the Nasdaq 100 Index and the Nasdaq 100 Average Weighted Index for its high growth.
On January 4, 2017, China UnionPay announced that JD Finance's payment company officially became a UnionPay acquiring member institution. On April 25, 2017, JD Group announced the formal establishment of the JD Logistics Group. On August 3, 2017, the 2017 "Top 100 Chinese Internet Companies" list was released, and JD.com ranked fourth. In July 2019, the 2019 Fortune Global 500 was released: ranked 139.
9.iQiYi
IQiyi is a video website founded by Gong Yu on April 22, 2010. On November 26, 2011, the iQiyi brand was launched and a new logo was launched. At the beginning of its establishment, iQiyi adhered to the company philosophy of "Enjoying Quality" and took "User Experience" as its life. Through continuous technical investment and product innovation, it provided users with a clear, smooth and user-friendly viewing experience.
On May 7, 2013, Baidu acquired the PPS video business and merged it with iQiyi. It is now a platform of Baidu. On March 29, 2018, iQiyi was listed on the NASDAQ, with the stock code: IQ. In Times Square, New York, USA, iQiyi advertised with a big advertisement.
On June 11, 2019, iQiyi was selected as the "2019 Forbes China Most Innovative Enterprise List". In December 2019, iQiyi was selected as the Top 100 Brand Model of Chinese Brands in China in 2019.
10.Baidu
Baidu (Nasdaq: BIDU) is the world's largest Chinese search engine, China's largest Internet integrated service company with information and knowledge as its core, and a leading global artificial intelligence platform company. Baidu's vision is to become the world's top high-tech company that understands users and can help people grow.
At the end of 1999, Li Yanhong, who was in Silicon Valley in the United States, saw the huge development potential of the Chinese Internet and Chinese search engine services. Holding the dream of technology to change the world, he resolutely resigned from Silicon Valley's high-paying job and brought the patented search engine technology. Baidu was founded in Zhongguancun on January 1.
Baidu has tens of thousands of R & D engineers, which is the top technical team in China and even the world. This team holds the most advanced search engine technology in the world, making Baidu a Chinese high-tech enterprise that has mastered the world's cutting-edge scientific core technology, and has also made China the only four companies in the world outside the United States, Russia, and South Korea. One of the core technologies of search engine.
11.UCbrowser
UC Browser is a software developed by UC Mobile Limited in August 2004, divided into uc mobile browser and uc browser computer version. UC Browser is the world's mainstream third-party mobile browser. As of 2016, UC Browser has exceeded 400 million monthly active users and more than 600 million seasonally active users.
UC Browser is the core product of Alibaba Mobile Division. According to data released by the world-renowned network traffic monitoring agency StatCounter, the UC browser has occupied 17.42% of the global market share (monthly PV share of mobile browsers), fully surpassing Apple safari and becoming the second largest browser in the world.
12.Pinduoduo
Pinduoduo is the mainstream mobile shopping app in China. It was established in September 2015. Users initiate grouping with friends, family, neighbors, etc. to buy products at lower prices. It aims to gather more people's power, buy better things at lower prices, and experience more benefits and fun.
On July 26, 2018, Pinduoduo was listed in the United States. On September 7, 2019, the China Chamber of Commerce and the All-China Business Information Center released the 2018 China's Top 100 Retail Lists, ranking No. 3 in Pinduoduo. On June 11, 2019, Pinduoduo was selected into the "2019 Forbes China Most Innovative Enterprise List".
On October 25, 2019 (October 24, local time in the United States), Pinduoduo's share price was reported at US $ 39.96, up 12.56%, and its market value increased to US $ 46.4 billion, surpassing JD.com.
In December 2019, Pinduoduo was selected as one of the top 100 brands in the China Powerhouse Grand Ceremony 2019.
13.DiDi
Didi Chuxing is a one-stop travel platform that covers a number of businesses including taxis, special cars, Didi Express, downwind cars, driving and buses. It was renamed from "Didi Taxi" on September 9, 2015.
On August 19, 2019, Didi Chuxing started to launch the "Internet-based Car Open Platform" in Guangzhou and connected to the third-party service provider "Ruqi Travel". In September, the "Didiwang Car Safety Standard" was released.
From November 20, 2019, Didi has launched trial operations in 7 cities in Harbin, Taiyuan, Shijiazhuang, Changzhou, Shenyang, Beijing, and Nantong. On December 3rd, Didi released a new car-sharing product, and will launch a discount of 1% in 26 cities. On February 27, 2020, in order to meet users' demand for returning to work, Xiao Ju Car Rental, a subsidiary of Xiao Ju Car Service, has successively launched a car rental service in the country with "ten thousand cars free for 7 days" in several major cities nationwide.
14.QQ Music
QQ Music is affiliated to China's online music service leader Tencent Music Entertainment Group, and is a leading domestic music streaming platform. Since its establishment in 2005, the total number of QQ music registered users has reached 800 million.
With high-quality content as the core and big data and Internet technology as the driving force, QQ Music is committed to creating a "smart" pano-music ecosystem, providing users with a diversified music life experience.
15.Bilibili
Bilibili, Nasdaq: BILI, referred to as Station B, is a cultural community and video platform that is highly gathered by young Chinese generations. This website was created on June 26, 2009 and is affectionately called "Station B" by fans. On March 28, 2018, Bilibili was listed on NASDAQ in the United States.
Site B was an early ACG (animation, manga, game) content creation and sharing video site. After more than ten years of development, it has built an ecosystem that continuously produces high-quality content around users, creators and content. Station B has covered a multicultural community of more than 7,000 circles of interest. "Gen Z prefers APP" and "Gen Z prefers pan-entertainment apps".