Wildlife parks provide a home for animals to inhabit, and also allow humans to learn and appreciate the living habits of animals. Those rare animals that can't be seen in daily life can be in close contact with human friends in the safari park. In this post, I will show you the top ten most popular safari parks in China.
1.Chengdu Research Base of Giant Panda Breeding 成都大熊猫繁育研究基地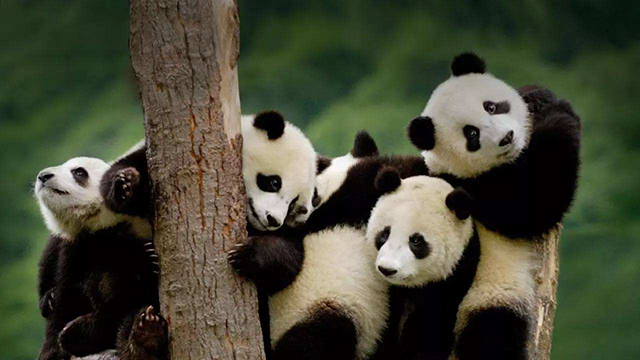 Chengdu Research Base of Giant Panda Breeding is one of the main research bases for the Chinese government to implement ex-situ conservation projects for endangered wild animals such as giant pandas, and is a national AAAA-level tourist attraction. It is a well-known conservation and research institution for giant pandas and other rare and endangered wild animals in my country and even the world, which integrates giant panda scientific research and breeding, conservation education, educational tourism, and panda culture construction. The Chengdu Research Base of Giant Panda Breeding was established on the basis of the breeding, treatment and breeding of giant pandas in Chengdu Zoo. In the 1980s, the Qionglai Mountain Series Farrow bamboo bloomed and died. Some giant pandas were rescued and concentrated in Chengdu Zoo due to lack of food and hunger.
2.Guangzhou Changlong Wildlife World 广州长隆野生动物世界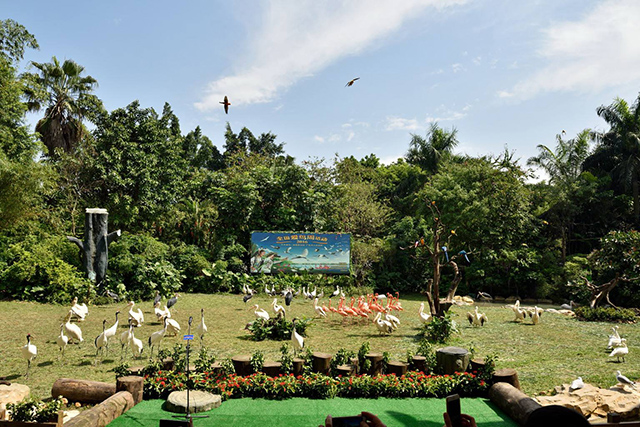 Guangzhou Chimelong Wildlife World belongs to the 5A tourist attraction Chimelong Tourism Resort, located in Panyu, Guangzhou. Known as "China's most international-level wildlife park", it is the world's largest wildlife theme park with the largest animal population. The park features large-scale wildlife stocking and self-driving viewing. It integrates animal and plant protection, research, tourism and viewing, and science education. It has a large area of primitive ecology of subtropical rainforest in South China; it has 50 Australian national treasures, koalas, There are more than 500 species of more than 20,000 rare animals including 10 Chinese national treasures giant pandas, Malaysia national treasures yellow orangutans, Thailand national treasures Asian elephants, Honduras national treasures anteaters and other national treasures. It has the country's first self-driving animal viewing mode.
3.Shanghai Wildlife Park 上海野生动物园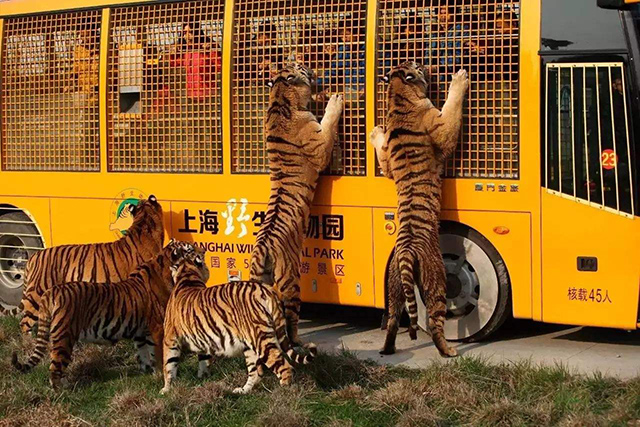 Shanghai Wildlife Park, located at No. 178, Nanliu Road, Pudong New Area, Shanghai, is China's first national-level wildlife park jointly constructed by the Shanghai Municipal People's Government and the State Forestry Administration of China. On May 8, 2007, Shanghai Wild Animal Park was officially approved by the National Tourism Administration as a national 5A tourist attraction. Shanghai Wild Animal Park was once again awarded the honorary title of 2015-2019 National Science Education Base. In November 1996, an animal performance field, also known as the Baijushan performance field, was built. Since its establishment, the Baishoushan Performance Hall has hosted a number of exciting themed programs such as the National Animal Games, animal fashion show, and Chinese New Year Gala.
4.Beijing Daxing Wildlife Park 北京大兴野生动物园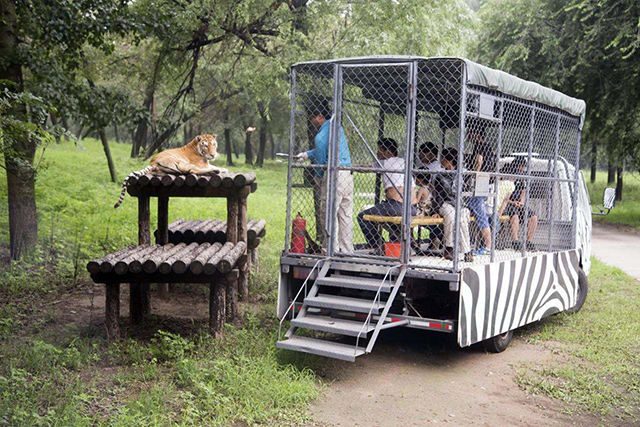 Beijing Daxing Wildlife Park is located in 10,000 acres of forest in Yufa Town, Daxing District. It is a project approved by the former State Forestry Administration, approved by the Beijing Municipal Government, and invested and constructed by Beijing Luye Qingchuan Co., Ltd. to integrate animal protection, wild animal domestication and breeding, and science education As a large-scale natural ecological park. The zoo is divided into three areas as a whole, namely, a walking tour area, a self-driving tour area, and a beast experience area. On May 6, 2017, 12 African elephants imported from Zimbabwe officially settled in Beijing Wild Animal Park after living in Shanghai for nearly five months. These African elephants are between 4-7 years old.
5.Dalian Forest Zoo 大连森林动物园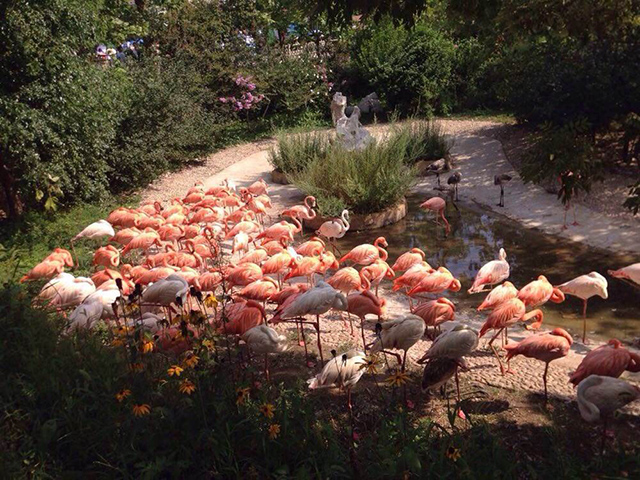 Dalian Forest Zoo is located in the Baiyun Mountain Scenic Area of Dalian, covering an area of 7.2 square kilometers. The zoo is divided into two parts, the first phase of the captive area and the second phase of the free-range area (wild stocking park), which were built in 1997 and 2000 respectively. Responsible for the breeding, scientific research, exhibition of more than 200 species and more than 3,000 animals in the scenic area, and the maintenance and management of green spaces, scenic forests and other public facilities in the park. In 1998, it was rated as one of the "Top 50 Scenic Spots" in Liaoning Province and one of the "Top Ten Scenic Spots" in Dalian City. In 1998, he was awarded the "Luban Award" of China Construction Engineering.
6.Xi'an Qinling Wildlife Park 西安秦岭野生动物园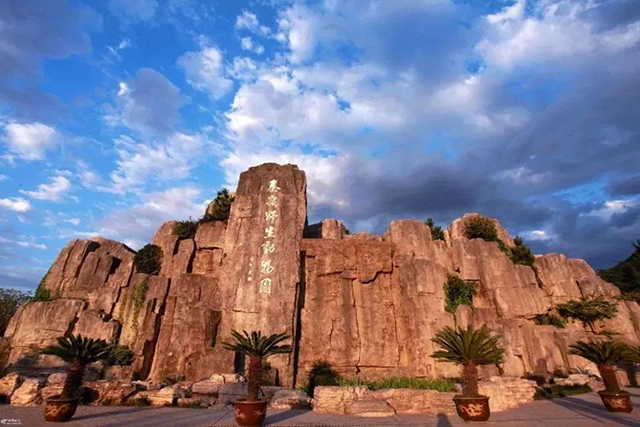 Xi'an Qinling Wildlife Park began to move to the foot of the Qinling Mountains in 2004 and became the Qinling Wildlife Park. The zoo is located in the shallow mountain area at the northern foot of the Qinling Mountains. It is 28 kilometers away from the urban area of Xi'an to realize the protection of large wild animal populations. It has more than 300 species of animals and more than 10,000 heads. It is a relatively large-scale wildlife park in the northwest. Xi'an Qinling Wildlife Park is a comprehensive garden project integrating wild animal protection, science education, tourism, leisure and vacation. Xi'an Qinling Wildlife Park has a large-scale and fully functional bird language forest in the country; it has a large-scale black panther base in the country; the area of herbivore vehicles entering the country is relatively large.
7.Hangzhou Wildlife World 杭州野生动物世界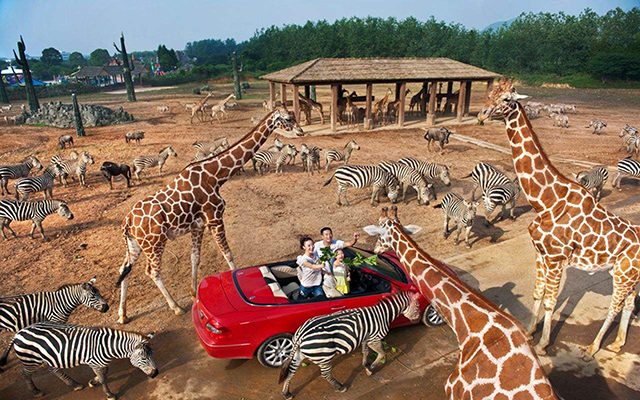 Hangzhou Wildlife World is located in Fuyang Yinhu Development Zone in the southwestern suburbs of Hangzhou City, Zhejiang Province. It is a tourism that integrates animal protection, animal reproduction, endangered animal rescue and protection, cultural science education, animal scientific research, and utilization and development of wild animal resources. A comprehensive ecological park for sightseeing, leisure and entertainment, was named "AAAA Tourist Scenic Spot" by the National Tourism Administration, and it is one of the most influential scenic spots in Zhejiang Province. Hangzhou Wildlife World is listed in the "Key Laboratory and Scientific Research Base of Endangered Wildlife Conservation and Breeding of the Ministry of Education", "Zhejiang Endangered Wildlife Rescue Center", and "Zhejiang Youth Science Education Base".
8.Weihai Shendiaoshan Wildlife Park 威海神雕山野生动物园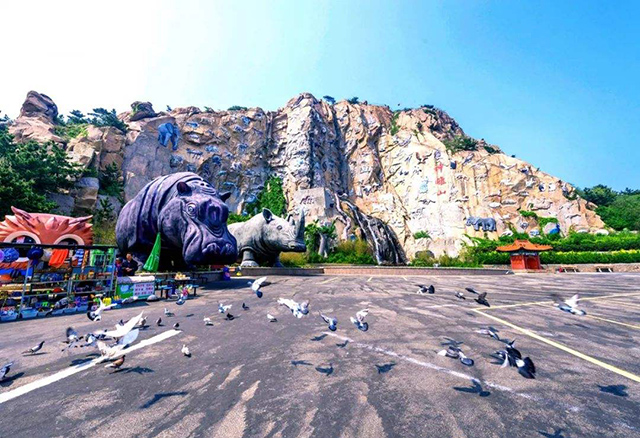 Xixiakou Wildlife Park, the full name "Shendiaoshan Wildlife Nature Reserve" is located in Xixiakou Village, Chengshan Town, Weihai (Rongcheng) City, Shandong Province. The zoo has a wild animal area, a macaque paradise, a herbivore area, an African animal area, a wolfhound mountain, a treasured animal area, etc. Here you can not only see Siberian tigers, golden monkeys, black bears, African lions, blue peacocks, moose deer, kangaroos, Sika deer and other key protected animals can also enjoy the beautiful and pleasant scenery and experience the feeling of returning to nature. Located on the banks of the beautiful and fertile Longyan Bay, at the foot of Chengshan Mountain, it is a free-range wildlife park.
9.Chongqing Yongchuan Wildlife Park 重庆永川野生动物园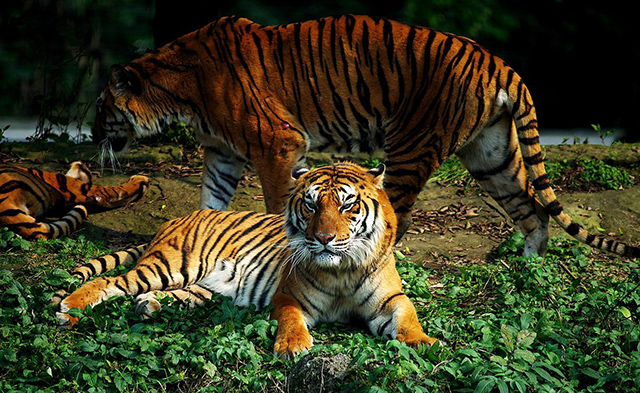 Chongqing Yongchuan Zoo is the first national-level wild animal eco-tourism park in the western region approved by the State Forestry Administration in 2000. It is also currently China's largest integrated entertainment, leisure, vacation, science education, animal viewing, and animal breeding and rescue. Sexually large theme park. Shuangzhu Town, Yongchuan, where Chongqing Wildlife World is located, is one of more than 100 pilot towns for economic development approved by the State Council. It is bounded by 105.37°—106.05° east longitude and 28.56°—29.35° north latitude. The area has beautiful scenery and beautiful landscape Rich and diverse, with a mild climate in all seasons (average annual temperature of 17.8°C), it is an area very suitable for the growth and reproduction of wild animals.
Chongqing Wildlife World has no more than 5 in the world, the only golden tiger in my country, and the rare silver tiger and white tiger. Among them, there are more than 10,000 animals of 260 species in Appendix I and II of international conventions and national key protected animals. In the car park, you can also take a battery car to tour the African wilderness, and have close contact with more than 200 most representative African animals of 11 species, including China's largest giraffe herd, zebra herd, and antelope herd.
10.Hainan Tropical Wildlife Park 海南热带野生动植物园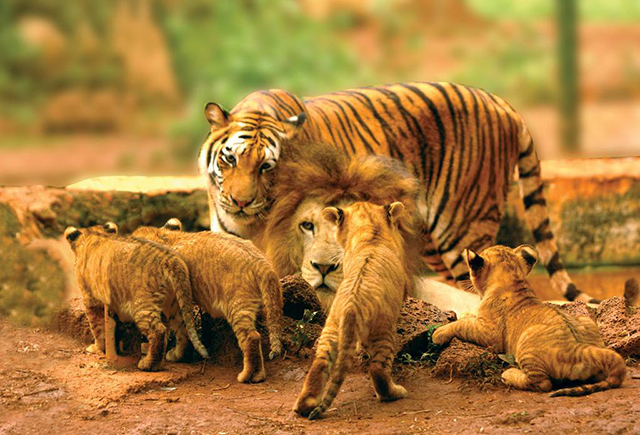 Hainan Tropical Wildlife and Botanical Garden is China's first national AAAA-level tourist attraction with the themes of science popularization of rare wild animals and plants, protection and reproduction, sightseeing tourism, and leisure vacation. It is the only one in China to show the island tropical rainforest ecosystem in a panoramic view. The natural museum of Hainan Island's flora and fauna. The scenic spot covers an area of more than 1,500 acres, with more than 200 kinds of exotic birds and more than 4,000 heads (only); there are 280 families and more than 700 species of rare plants, and the forest coverage rate is as high as 99%. Towering ancient trees, intertwined vines; strange flowers and grasses, quiet winding paths; lakes and green seas, and autumn waters; thousands of styles, full of charm and beauty. It has formed a natural and harmonious tropical rain forest and wild ecological landscape.