China is the most popular country for shared bicycles(Bike Sharing Companies in China), and shared cars are also common products in daily life. At present, large and small car sharing brands in the country are emerging one after another, providing a lot of convenience for car-free families. So, what are the brands of shared cars, today I will introduce you to China's top ten shared car brands.
1.EVCARD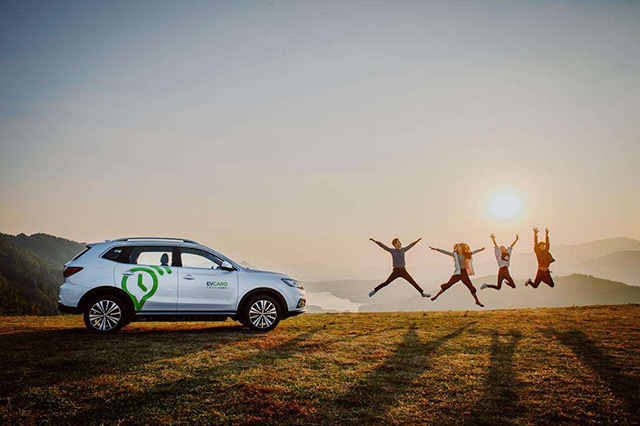 EVCARD time-sharing rental is a shared car brand jointly created by SAIC Group and Shanghai International Automobile City. EVCARD uses electric car time-sharing as its core business to provide electric car rental services in multiple cities. Operator.
At present, it has expanded to Zhejiang, Jiangsu, Sichuan, Hainan, Chongqing and other provinces and cities. It is planned that by 2020, Global Cars will open up 200 cities in China, complete the launch of 300,000 new energy vehicles and the promotion of time-sharing leasing business. Global Car Enjoy actively implements the national industrial transformation and upgrading strategy, and is committed to the development of new energy vehicle rental time-sharing business through the sharing economy model and promoting green mobility services.
2.GoFun 首汽共享汽车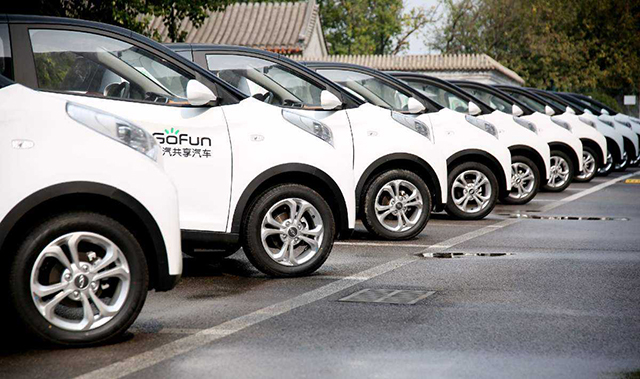 GoFun Travel is a shared car product launched by Shouqi Group for mobile travel. Relying on Shouqi Group's industry experience and advantageous resources, it is committed to integrating user's fragmented car demand and providing convenient, green, fast and economic travel services. . GoFun travel is a new type of car rental in the sharing industry. Vehicles are unattended and operated by the entire App of the car. It provides ready-to-use and time-sharing rental services for cars. Consumers can book vehicles according to their personal needs. GoFun travel has completed the layout of more than 80 cities in the country, including Beijing, Wuhan, Chengdu and other first- and second-tier cities, as well as Xi'an, Qingdao, Kunming, Guilin, Sanya and other important tourist destinations.
3.PANDAUTO 盼达用车
PANDAUTO's car went online and operated in November 2015. It protects users' every trip through the "mobile Internet of Vehicles"; solves the user's mileage worries through the "Energy Internet"; allows users to travel "one-click car" through the "Leasing Internet". PANDAUTO continues to create a new travel experience that combines intelligent personalization and publicization with the concept of "green sharing". Through the intelligent shared car model, it reduces urban road congestion, reduces carbon dioxide emissions, and improves vehicle recycling efficiency. With rich travel scenarios and perfect travel data, relying on the self-developed car system, PANDAUTO has been exploring the greater possibilities based on "location", "data", "traffic" and "scene", allowing Data enhances the experience and uses data to drive the future.
PANDAUTO focuses on time-sharing leasing operations in large cities, and the developed market has covered industrial parks, large communities, transportation hubs, tourist attractions, shopping malls, university cities and other cities in high-frequency commuting scenarios, and deeply cultivates the urban grid. The large-scale and large-scale layout is not only the first time-sharing leasing project in China that supports the return of all-off-site vehicles, but also the shared travel project in which time-sharing leasing sites are put into operation the fastest to achieve standardized and standardized management and scheduling. The large-scale leading advantages of operating data such as the average daily operating time of bicycles and the average daily sharing frequency of bicycles lead the entire new energy vehicle sharing travel industry. At the same time, PANDAUTO Cars is the first project to realize the use of third-party credit information for deposit-free car use, as well as the only car-sharing project that currently enables "scanning code cars" on third-party platforms such as Alipay.
PANDAUTO Automobile will give full play to its resource advantages in the field of new energy, launch all-round investment in the fields of new energy vehicle commercial applications, service model innovation and intelligent travel, improve urban road traffic utilization rate, and improve the effective use of urban parking spaces Rate, increase bicycle occupancy rate, alleviate urban traffic pressure, air pollution, etc. in a shared economy, shape energy saving, green, and environmental protection concepts, and strive to create a new network of green energy vehicles for travel. The related PANDAUTO Smart Travel Big Data Lab, artificial intelligence, new energy automotive financial services, sharing economy research institute, and commercial projects based on geographical location are being implemented.
4.YiDu 一度用车
Beijing YiDu Information Technology Co., Ltd. was established in 2015, with its headquarters in Beijing, China. To provide users with electric vehicle rental services, customers can rent vehicles on a minute-by-minute basis, and are committed to promoting the concept of "shared rental, easy to travel and zero row".
5.Micro Bus 微公交
The "Micro Bus" is operated by Zhejiang Zuozhongyou Electric Vehicle Service Co., Ltd. The full name "pure electric microbus" is the first in China, all adopting zero-emission pure electric vehicles, integrating urban taxis, private cars, intercity self-driving car rental and traditional buses The advantage of the model is to realize the centralized purchase, centralized management, centralized charging, and centralized maintenance of electric vehicles. It mainly uses pure electric vehicles, and its appearance is similar to "smart". It can run 80 kilometers after each charge is completed, and the maximum speed is 80 kilometers per hour. .
On December 3, 2014, dozens of petite, white and green electric cars printed with the logo of "Micro Bus" were parked in the parking lot of the Hong Kong Island Performing Arts Center, attracting many citizens to stop and watch. According to reports, as long as citizens with a driver's license can rent a "microbus" electric car and walk on the streets of Changsha.
6.MOREFUN 摩范出行
MOREFUN is a shared car time-sharing service platform built by Huaxia Travel Co., Ltd., which is based on BAIC New Energy Vehicles. It is committed to solving travel problems and can enjoy independent and flexible city driving without the need to buy or maintain a car. MOREFUN is mainly engaged in services such as time-sharing rental of electric vehicles, exclusive use of vehicles, and official vehicles. In the future, the MOREFUN platform will "based on Beijing, radiate Tianjin and Hebei, face the whole country, and focus on the world."
7.ChangAn Travel 长安出行
ChangAn Travel is a car service brand under Chongqing Changan Auto Union Technology Co., Ltd. The brand relies on the automotive product and service industry chain, integrates mobile Internet technology, and builds a comprehensive travel service brand based on the car networking information platform and online transaction information, covering time-sharing leasing , Long-term and short-term rentals, test rides, unmanned driving and other business areas.
8.EAKAY 易开出行
Wuhu Hengtian EAKAY Software Technology Co., Ltd. (EAKAY Travel) is China's leading new energy vehicle sharing travel operator. It is the only new energy vehicle sharing travel platform in China that has the integrated operation and management capabilities of "integrated car and parking spaces". Core technologies such as Internet of Vehicles intelligent terminals, intelligent charging systems, intelligent parking systems, intelligent service systems, and intelligent management systems with their own intellectual property rights have achieved the first in the country to share the intelligence of the entire process of travel asset management, transaction management, customer management, etc. Based on the innovative shared travel operation model, it has obtained a series of round A and A + financing from many well-known investment institutions and central enterprise investment institutions.
The company has more than 8 years of technology research and development accumulation, 4 years of mature large-scale model city operation experience, more than 100 invention patents and software copyrights, more than 100 industry technical talents, its Wuhu, Huainan, Chizhou subsidiary time-sharing leasing projects have been selected The National Energy Administration's first batch of "Internet +" smart energy demonstration projects in the country, strong operating capabilities and profound technical accumulation have achieved EAKAY's industry leadership in travel.
9.XiaoEr 小二租车
Xiaoer Rent-a-Car is a B2B2C convenient car rental platform based on Internet technology, dedicated to providing customers with convenient, safe and thoughtful self-driving car rental services. Xiaoer Car Rental belongs to Hainan Xiaoer Network Technology Co., Ltd. It currently has functions such as intelligent car rental management and online booking, electric car time-sharing rental, charging pile & intelligent ground lock control, etc. By integrating the leaser, car, electric pile, Ground lock resources provide users with daily, hourly, long-term, and charging services to create a better vehicle rental experience.
Xiaoer Car Rental fully integrated the advantages of physical resources, created a low-carbon intelligent transportation network covering the whole island, formed a "platform + car + pile" new energy operation ecology, and used the Hainan model as a base point to radiate to inland cities and drive more Of traditional car rental companies have joined the new energy operation ecology and become the most environmentally friendly, convenient and affordable Internet car rental platform in China, promoting the popularization and application of new energy vehicles.
10.UrCar 有车出行
Urcar, equity financed by NIO capital and with the purpose of providing green and convenient car sharing services, devoted into new energy vehicle operation with more than 2000 new electronic vehicles in Beijing, Guangzhou and Foshan.
Urcar has a top notch management team with more than 10 years internet & technology industry experience and with entrepreneurial spirit.
Urcar, with official recognition and appreciation, has been selected as the designated transportation platform by "China EV 100" in 3 consecutive years.