There are a number of outstanding electrical appliance manufacturers in China, and Chinese brands have a place in the international field of refrigerator production and manufacturing. Chinese brand refrigerators have also reached the international forefront in quality. Because of the price advantage, refrigerator brands made in China are becoming more and more popular. In this post, I will introduce you to the top 10 refrigerator brands in China.
1.Haier 海尔


Haier is a global large-scale home appliance brand, providing complete solutions for smart home appliances such as refrigerators, washing machines, and air conditioners; Haier smart homes use the Internet of Things, artificial intelligence, and big data to achieve the best smart life through the combination of U+ open IoT platform and scene business Experience.
In 1984, this was a small enterprise that made Chinese refrigerators by introducing German refrigerator production lines to fill the gaps in domestic refrigerators. After 20 years, it has developed into 20 refrigerators and freezers with an annual production capacity of more than 10 million units. The enterprise is one of the world's largest and most advanced refrigerator manufacturers.
Since its inception, Haier Refrigerator has always provided the best service to Chinese consumers. "Smash refrigerator" is Haier refrigerator to provide consumers with quality service. In the era when "paper-free refrigerators can be sold", Haier refrigerators established the quality awareness of employees that "defective products are waste products" by "smashing refrigerators" and produced high-quality Haier refrigerators. Until today, refrigerators that can witness Haier's superior quality are still used in users' homes.
2.Siemens 西门子


Siemens AG is a leading global technology company. Founded in 1847, it has operations in more than 200 countries around the world and focuses on electrification, automation, and digitalization.
Siemens has been in China since 1872. For more than 140 years, it has continuously supported China's development with innovative technology, excellent solutions and products, and with outstanding quality and reliable reliability, leading technological achievements, The unremitting pursuit of innovation has established a leading position in the Chinese market. In fiscal year 2015 (October 1, 2014 to September 30, 2015), Siemens' total revenue in China reached 6.94 billion euros, with more than 32,000 employees, 20 R&D centers, and 77 operating companies*. Siemens has developed into an inseparable part of China's society and economy, and sincerely cooperates with China to work together to achieve sustainable development.
Presenting ingenuity and innovative technology with advanced design-Siemens refrigerators are the right assistant for flexible and proper storage of food. From multi-door refrigerators to side-by-side refrigerators, it always brings excellent freshness and ultimate convenience. There are many models of Siemens free-standing refrigerators to help you plan your kitchen space flexibly.
For more than a century, keep moving towards the future
Siemens home appliances always believe that home appliances are not only practical tools, but also about self-expression: unique vision, exquisite design, and desire to experience exciting possibilities. In 1930, Siemens Home Appliances created the first dry absorption refrigerator. Since then, it has always been committed to integrating pioneer technology and unique design. Siemens refrigerators are not only timeless and elegant, but also take you to the future.
Zero-degree* biological preservation technology, exquisite moisture control and preservation: Whether it is fish and meat, or fruits and vegetables, explore various zero-degree* biological preservation technologies to find the perfect solution to meet your daily needs.
The zero-degree freshness technology used by Siemens refrigerators is a kind of zero-freshness preservation space that keeps the temperature of food close to 0°C and not less than 0°C, and maintains a certain humidity in the space, thereby prolonging food preservation Time technology. Zero-degree preservation technology is used in the "zero-degree biological preservation", "zero-degree plus biological preservation" and "intelligent zero-degree" spaces of Siemens refrigerators.
3.Ronshen 容声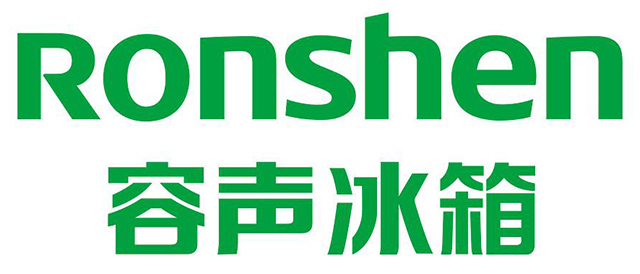 Hisense Ronshen (Guangdong) Refrigerator Co., Ltd. is located in Shunde District, Foshan City, Guangdong Province, with beautiful spring seasons and beautiful scenery. It is the largest product manufacturing company under the Hisense Appliance Group and the leader of the Hisense appliance industry. The company's predecessor, Guangdong Pearl River Refrigerator Factory, was founded in 1983. In the same year, it began to produce refrigerators under the Ronshen brand. It is one of the earliest refrigerator manufacturers in China and the largest refrigerator production base in China. In 1999, the Ronshen brand was named "China Famous Brand".
In 2013, Ronshen, a veteran of the Chinese refrigerator industry, held a 30th anniversary celebration and new product launch in Shanghai, and announced the brand concept of "simple life, enjoy the original ecology". More than 400 representatives of core distributors and more than 100 news media from Ronshen refrigerator nationwide witnessed the glorious moment of the return of the king of China's refrigerator industry.
Gan Yonghe, General Manager of Ronshen Refrigerators, said that for 30 years, Ronshen Refrigerators have maintained a good development momentum and become a legend in the home appliance industry due to their persistent pursuit of quality and technology. In the future, Ronshen will continue the line of professionalism and quality, with "technology, product, quality" as its core competitiveness, and is committed to achieving "China's most professional refrigerator brand." The six new Eifel series products unveiled at this conference are the results of the integrated development of Ronshen's core technology and professional quality.
It is understood that the new products of Eifel are another attempt of Ronshen to successfully explore the limits of energy-saving and fresh-keeping technologies and to continue to innovate core technologies. Upgrading the discrete multi-cycle system, using independent refrigeration and circulation systems in refrigerators such as refrigerators, freezers, changing greenhouses, etc., has achieved the advantages of doubling freshness, energy saving and power saving. Nano-water mist fresh keeping technology keeps 85% of the best food storage humidity for a long time, which greatly prolongs the food preservation time.
4.Midea 美的


Midea is a technology group of consumer appliances, HVAC, robotics and automation systems, and intelligent supply chain (logistics). Every year, we provide satisfactory products and services to more than 300 million users worldwide, and important customers and strategic partners in various fields, and strive to create a better life.
Midea refrigerator products include folio door series, multi-door series, Italian series, three-door computer series refrigerator, three-door mechanical series refrigerator, two-door computer series refrigerator, two-door mechanical series refrigerator, small refrigerator and commercial freezer, household freezer, wine The full lineup of cabinet products fully meets the differentiated needs of customers.
Midea Group's Refrigerator Division is located in Hefei, China. It integrates user research, planning, R&D, manufacturing, and marketing. It provides users with solutions for product usage scenarios such as refrigerators, freezers, and wine cabinets to meet the diversified needs of users. Technology, launched smart refrigerator series products.
Midea Refrigerator Division has 6 manufacturing bases in Hefei, Guangzhou, Foshan, Jingzhou and Bangkok, Thailand, with an annual production capacity of 20 million units; the annual global sales volume exceeds 20 billion yuan. There are 35 product management centers/sales companies in the domestic sales network, nearly 30,000 retail outlets, and more than 2,600 after-sales maintenance outlets. Midea's refrigerators have been inspected at every level of the quality control of incoming materials, process quality control, and shipping quality control, and have obtained more than 20 system test certificates.
5.Meiling 美菱


Meiling was established in 1983, its predecessor was Hefei Second Light Industry Machinery Factory. In 1983, it was converted into a household refrigerator. It is one of China's important electrical appliance manufacturers. It has three major refrigerator (cabinet) manufacturing bases in Hefei, Mianyang and Jingdezhen, as well as multiple product lines such as refrigerators, freezers and washing machines. The company is headquartered in Hefei, and the company's leading product, the Meiling refrigerator, is a national export-exempt product.
On June 4, 2018, Hefei Meiling Co., Ltd. announced that it was planning to change the company's full name and securities abbreviation, and planned to rename "Meiling Electric" as "Changhong Meling".
The company's leading product, the Meiling refrigerator, is among the first batch of Chinese famous brand products, and the products exported by the state are exempt from inspection.
The Meiling brand is listed as the most valuable brand in China, and has passed ISO9001, ISO14001, OHSAS18001 and other certifications, and has obtained a pass to open up the international market. Meiling refrigerators (cabinets) have been favored by the Ministry of Commerce and the Ministry of Finance for their good quality, sound network, reliable performance and high-quality services. They have become the designated brand of the National Appliances Project for the sixth time in a row.
For 35 years, Meiling has been insisting on independent innovation in technology research and development and has been dedicated to the refrigeration profession. Meiling continued to strengthen the R&D team, established two institutes and two centers: research institutes, engineering institutes, product development centers, and technology centers, and established the chief scientist mechanism; Meiling has achieved outstanding research results in the fields of energy conservation, preservation, cryogenics, and green design. , Hundreds of different models of refrigerator products have been developed to meet the needs of consumers at different levels, the quality level continues to rise, and Meiling's core competitiveness has been improved. These include a variety of products that lead the development trend of the industry, including a multi-door Athena series high-end refrigerator, the world's coldest refrigerator at -164°C, and a top-end energy-saving refrigerator with a daily power consumption of only 0.23 degrees.
6.Hisense 海信


Hisense Refrigerator is now an important refrigerator brand under the Hisense Group.
In 2001, Hisense officially announced its entry into the refrigerator industry.
In May 2002, Hisense acquired the largest domestic refrigerator production plant at that time, Beijing Snowflake Refrigerator, and invested heavily to establish the first production base of Hisense Refrigerators in China. The production base of Hisense Refrigerators in Beijing, the output: 10 million units, surpassed the domestic market in one fell swoop. Top five in the refrigerator. Hisense refrigerators have been in production for only one year, and achieved a sales growth of 150% over the same period. From the unknown to the fifth in the refrigerator industry, it is the fastest growing brand in the domestic refrigerator, which is an industry miracle.
Hisense refrigerator dual-ion sterilization and freshening technology integrates SPA water ion preservation and positive and negative ion sterilization technology for the first time, and realizes a new innovation of "two in one" through dual-ion technology device, providing consumers with double health protection.
Hisense's dual-ion sterilization and fresh-keeping technology, through the positive and negative ion groups, has continuously generated a huge capacity to directly promote the death of bacteria. According to the test of authoritative institutions, the sterilization rate is as high as 99.92%. Electrolysis into micromolecular water allows food to be fully absorbed, which is 1 times longer than the traditional fresh air-refrigerated refrigerator, and the humidity is 85%, so as to lock the food from being lost.
Hisense refrigerators have a series of products such as Tianji series, Gourmet series and national series. The products cover folio doors, multiple doors, cross, three doors, two doors, etc.
7.Samsung 三星


Samsung Electronics is the largest electronics industry enterprise in South Korea and the largest subsidiary of Samsung Group.
Samsung refrigerators in China
Exquisite preservation technology for refrigeration: accurate temperature control to make food fresher
Exquisite fresh-keeping technology, perceptually change the temperature, accurately control the refrigeration system, reduce the range of temperature fluctuations in the refrigerator and extend the fresh-keeping time.
Exquisite fresh-keeping technology freezing: accurate temperature control to make fresh-keeping last longer
In order to reduce the frozen spots of frozen food ingredients and the accumulation of ice on the surface, sensitively know the temperature changes in the freezer and react quickly to reduce temperature fluctuations; exquisite preservation technology to protect the sense of food materials.
Frost-free moisturizing three-cycle & metal uniform cooling technology: care for the fresh cooling method
Frost-free moisturizing three-cycle technology, independent circulation, to prevent odors, to maintain the appropriate temperature and humidity in each room, each fresh. The metal uniform cooling plate is highly efficient in cold storage. Even if the door is frequently opened and closed, the refrigeration still performs well.
8.Panasonic 松下


Panasonic is a Japanese multinational company with more than 230 companies around the world and a total of more than 290,493 employees. There are more than 54,000 people in China. The total sales in 2001 were more than 61 billion US dollars, ranking 26th in the world's top 500 manufacturing industries.
Panasonic refrigerators have been working on developing high-end high-quality products. For the future goals of Panasonic refrigerators, how to balance the relationship between online and offline channels, Minister Ni said that Panasonic refrigerators have more than four doors, especially multi-door refrigerators. Certain status. Now China's macro economy is not very good. Some surveys predict that the refrigerator market will decline in 2019 and there will not be good changes in 2020. Under the severe market situation, Panasonic hopes to achieve growth of more than ten points.
Secondly, on the channel side, Panasonic will continue to strengthen online sales and develop room for growth of Panasonic refrigerators. Although there are many offline sales networks and high-end products mainly rely on offline, there are still many blank areas to be developed, and the efficiency of many channels needs to be re-evaluated, which also provides the possibility of improving the offline market. Overall, Panasonic Refrigerator hopes to innovate high-quality products, strengthen online channels, and expand offline channels to help Panasonic achieve its goals in 2020.
9.BOSCH 博世


Since the BOSCH refrigerator demonstrated the "zero-dimensional Vita" preservation technology to the world in 1989, it has been constantly improving and innovating, and strives to give consumers the best freshness and refrigeration effects. With 30 years of rapid development, BOSCH has accumulated considerable technical experience in the field of refrigerators. It has broken through traditions in space and freshness design optimization, and has been loved and trusted by many consumers.
BOSCH refrigerator features
Zero-dimensional Vita fresh-keeping without freezing: The zero-dimensional Vita fresh-keeping of the BOSCH refrigerator may be an excellent solution to the problem of freshness preservation of ingredients. Bo refrigerator uses a computer to accurately control the temperature, so that the ingredients are always kept at a temperature close to 0°C without freezing. In this way, the preservation effect of the ingredients is greatly extended. Combined with advanced filter membrane moisturizing technology, it effectively locks in moisture and keeps freshness more moisturized. The specially designed CrisperBox can independently control the humidity and flexibly adjust the humidity in the box to meet the humidity requirements of different foods.
Quick-frozen, frost-free, and nutritious: The loss of nutrients is a concern of many consumers about the ingredients in the refrigerator. The quick freezing mode of the BOSCH refrigerator can quickly reduce the temperature of the freezer when users add new ingredients to the freezer. Through intelligent sensor detection, after the food reaches the required temperature, the BOSCH refrigerator will resume normal operation to prevent loss of energy efficiency.
Think carefully and enjoy: In order to allow consumers to more intuitively feel the ingredients in the refrigerator, the BOSCH refrigerator is equipped with an LCD display touch panel on the door of the box. The data in each space are displayed separately. Control and adjust the space to customize your needs.
10.Casarte 卡萨帝


Casarte, a high-end home appliance brand owned by Haier, was established in 2006. An international high-end home appliance brand inspired by Italian life, with artist appliances and embedded integrated kitchen appliances as its core product line. Adhering to the brand concept of "creating home appliances, style life", under the core brand design language of "learning the inspiration of exquisite life and creating eternal artistic quality", each product interprets the trend of home appliances art, dedicated to Yu creates an elegant and refined style of life for the urban elite.
Casarte has 14 design centers and 28 cooperative R&D institutions (such as MIT, etc.) in the world, and has a team of more than 300 designers (Italy, United Kingdom) led by many well-known designers in the industry across many countries. , Germany, France, the United States, Japan, China and other 12 countries). Integrating the essence of global design and innovation, the material selection is "eternal material" mainly made of stainless steel and glass, and has won the "IF Design Award", "Red Dot Award", "Plus X Award" and other global industrial design top awards.
Casarte already owns refrigerators, wine cabinets, air conditioners, washing machines, water heaters, kitchen appliances (range hoods, stoves, disinfection cabinets, ovens, steam ovens, microwave ovens, dishwashers, etc.), small household appliances (coffee machines, bread machines, Juicer, blender, orange machine, cup warmer, electric kettle, etc.), TV and overall cabinets, 9 categories, 39 series, more than 380 models of products. At present, it has entered nearly one million high-end families.