China's top 10 famous villages are not only beautiful but also rich. The people live abundance and live and work in peace.The Top 10 Most Famous Rich Villages In China are:
1.Xiaogang Village, Fengyang County, Anhui Province(安徽省凤阳县小岗村)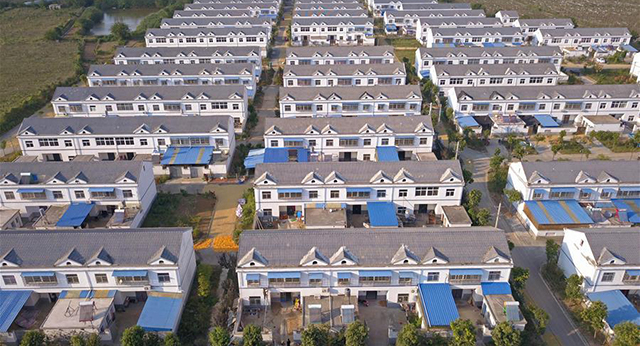 Xiaogang Village is affiliated to Xiaoxihe Town, Fengyang County, Anhui Province, 25 kilometers east of Fengyang County, 15 kilometers away from Fengyang Exit of Ningluo Expressway (G36). It is the birthplace of China's rural reform, one of China's top ten famous villages, the national AAAA-level tourist scenic spot, and the origin of Shen Hao spirit.
As of 2018, it has jurisdiction over 23 village groups, 940 households and 4173 people. The village area is 15 square kilometers, of which the arable land area is 14.5 million mu. In 2014, the total industrial and agricultural output value of Xiaogang Village reached 738 million yuan. In 2017, the per capita disposable income of Xiaogang Village reached 18,106 yuan.
Xiaogang Village has won the China Happiness Village, the Chinese village red heritage village, the national red tourism classic scenic spot, the national tourist village, the national cadre education and training base, the national research and tourism demonstration base, China's beautiful leisure village, and the famous domestic town. National College Student Holiday Social Practice Education Base, and the honor of the 30 village influence rankings.
2.Huaxi Village, Jiangyin City, Jiangsu Province(江苏省江阴市华西村)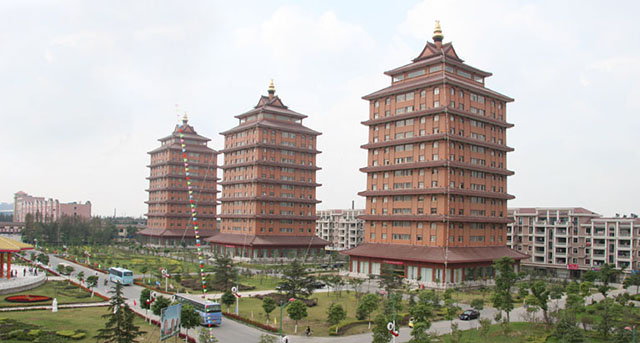 Huaxi Village is affiliated to Huashi Town, Jiangyin City, Jiangsu Province, and is located in the east of Jiangyin City and west of Huashi Town. Since 2001, Huaxi has helped the development of 20 villages in the surrounding area through the "one point, five systems" approach. A large Huaxi area with an area of 35 square kilometers and a population of 30,340 people has been built to form a "green hill with lake surface." There are highways, highways, tunnels, and heliports.
There are more than 80 famous scenic spots in Huaxi Village. Huaxi Jinta is its landmark building, with seven levels and seventeen floors and a height of 98 meters. In 2012, the total income of Huaxi Village was 52.45 billion. Huaxi Group, a subsidiary of Huaxi Village, was assessed by the Ministry of Agriculture as a large-scale township enterprise in the country in 1996. Huaxi won the "National Civilized Villages and Towns", "National Cultural Model Village Demonstration Sites", and "National Townships". Honorary title of "Advanced Unit of Enterprise Ideological and Political Work" and "National Advanced Enterprise of Township Enterprises", and is known as "the first village in the world".
3.Dazhai Village, Xiyang County, Shanxi Province(山西省昔阳县大寨村)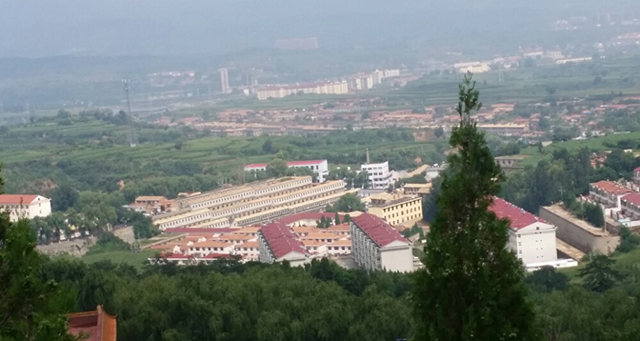 Dazhai Village is a small mountain village in Xiyang County, Shanxi Province. Dazhai's natural conditions are very bad. It is a poor mountain village. After liberation, under the leadership of Chen Yonggui and Guo Fenglian, Dazhai people decided to organize to change the backwardness of the mountain village. Since the beginning of 53 years, it has been used for over a decade of work on the "Seven Ditch and Eight Beams and One Slope" to build a high-yield and stable production sponge field with a yield of 5,000 kg. However, in 1963, Dazhai suffered a devastating flood disaster. The mountain stream, the ground rush, the house collapsed, and the kiln collapsed. The life of the people was very difficult, and ten years of hard work was paid. Under the leadership of Comrade Chen Yonggui, the enthusiasm of self-reliance, hard work and the reconstruction of homes was carried out.
In December 2016, Dazhai Village was included in the fourth batch of traditional Chinese villages by the Ministry of Housing and Urban-Rural Development.
In December 2017, it won 300 of the 2017 Village Influence Rankings.
4.Nanjie Village, Linyi County, Henan Province(河南省临颍县南街村)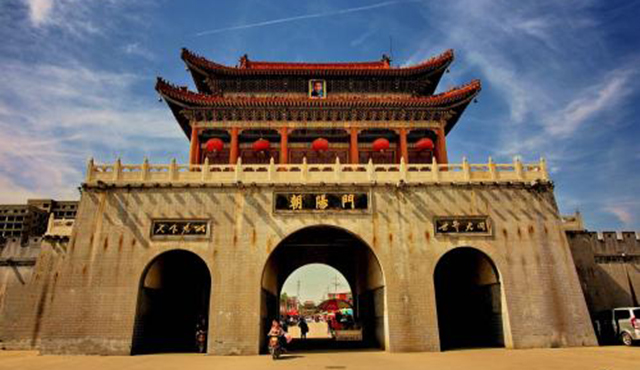 Nanjie Village is the top ten famous villages in the city of Lintong County, close to Beijing-Zhuhai Expressway, Beijing-Guangzhou Railway and 107 National Highway. It is synonymous with the collectivist economy, one of the famous red tourist attractions, the national agricultural tourism demonstration site, and the country. AAAA level tourist attraction.
In 1984, the total output value of village-run enterprises was only 700,000 yuan. By 1995, it had reached 1.2 billion, achieving a leap-forward development. Nanjie Village Group is a collective economic entity created by Nanjie Village. It has 28 subsidiaries and its industry involves food. Various modern industries such as beverages, alcohol, printing, packaging, medicine, handicraft carving, and tourism. CCTV, Asahi Shimbun, Voice of America and many other domestic and foreign news media have made a lot of reports on Nanjie Village; dozens of news organizations in more than 20 countries including the United States, Britain, France, Germany and Japan have also come to the south. Street village has been interviewed on the ground.
Nanjie Village has a total area of ​​1.78 square kilometers (equivalent to 2670 acres) and a total population of 3,400. The Nanjie Village Party Committee recognizes the huge advantages of tourism resources in the village, vigorously carries out the construction of scenic spots, fully exploits the cultural connotation, and strives to create distinctive brands. The Nanjie Village Scenic Area has formed a large red tourist scenic spot with eight major sightseeing contents: cultural park, industrial park, high-tech agricultural park, villager residential tourist area, cultural and educational tour area, square culture display area, rare botanical garden area and revolutionary traditional education area. In particular, the newly-built revolutionary traditional educational scenic spot has enriched the major historical events of the Chinese revolution. It allows people to experience the magnificent and magnificent picture of the Chinese revolution without being out of the garden. It was identified by the Provincial Tourism Bureau as the red boutique route in southern Henan Province.
In December 2017, it won 300 of the 2017 Village Influence Rankings.
5.Hancunhe Village, Fangshan District, Beijing(北京市房山区韩村河村)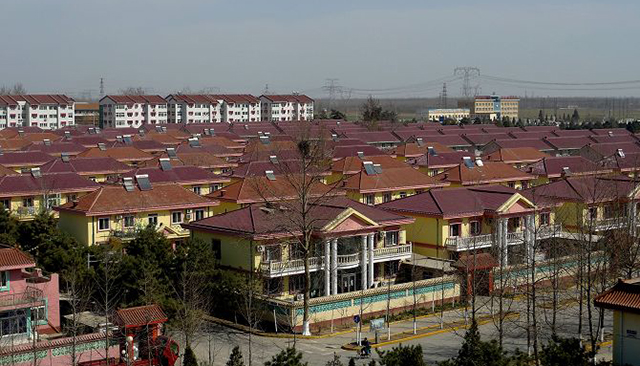 Hancunhe Village is located in Hancunhe Town, Fangshan District, Beijing. The total area of the village is 2.4 square kilometers, with 791 households, 2,700 people and 2,000 mu of cultivated land. It is a comprehensive tourist attraction integrating browsing, sightseeing, conference, leisure and vacation. According to the epitaph unearthed in 1991, during the opening of the Tang Dynasty, the deputy general Sun Ying was buried in the tomb of Sun Jiazu, 3 miles southwest of Han Village.
According to the test: Hancun River history can be traced back to 1300 years ago. Since the reform and opening up, under the leadership of the party committee secretary Tian Xiong as the leader of the first party committee, Hancun River has embarked on a road of success with the construction industry as the leader, the collective economy to develop in an all-round way, and the villagers to be rich together. Developed a village-level construction team of more than 30 people into a national-level large-scale construction enterprise group with 22 engineering companies and various industries and more than 30,000 employees. The poverty-stricken "Chill River" was built into public facilities. It is a complete socialist new rural city with all kinds of undertakings, vigorous development of various undertakings, villas for living and housing, and everyone living and working in peace.
In December 2017, Hancunhe Village won 300 of the 2017 Village Influence Rankings.
6.Fubao Village, Kunming City, Yunnan Province(云南省昆明市福保村)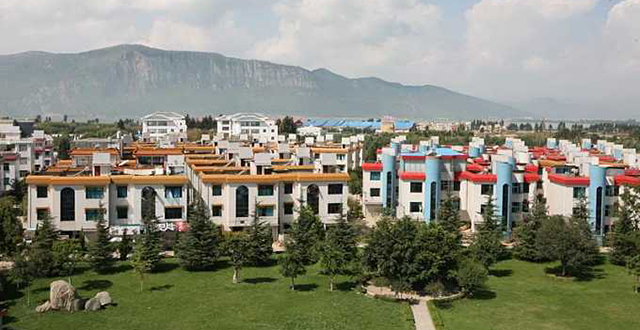 Fubao Village is located in the south of Kunming City, Yunnan Province, south of the jurisdiction of the People's Government of Liujia Township. It is located on the bank of the southwestern Dianchi Lake in Kunming. It is the lower reaches of the Liujia River, a tributary of the Baoxiang River. It is surrounded by water and peninsula. It is 12.5 kilometers north of the city and 4.8 kilometers away from the government of Liujia Township. The asphalt road is vertical and horizontal. There is Guannan Road in the north of the village and the Guangfu Highway is directly connected to the village. The terminal of the city bus 32 is standing in the west of the village committee. The transportation is convenient and extends in all directions.
In December 2017, it won 300 of the 2017 Village Influence Rankings.
7.Jiuxing Village, Qibao Town, Minhang District, Shanghai(上海市闵行区七宝镇九星村)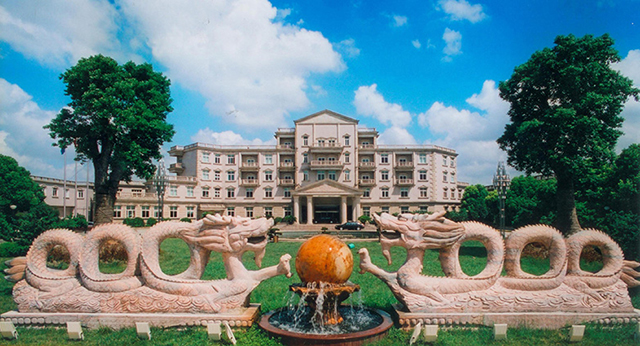 Jiuxing Village is a shining star in the southwestern part of Shanghai. It is located in Qibao Town of Minhang District, east of Shanghai Caohejing High-tech Development Zone, and north of Shanghai Hongqiao Transportation Hub. Shanghai City is surrounded by the outer ring of the city. There are two ramp entrances and exits of Lulu and Caobao Road, Xingzhong Road Station of Shanghai Rail Transit Line No. 9 and Hongyu Road Station of Line 12, which is about to be opened to traffic, and dozens of bus lines extending in all directions are convenient and convenient, and the location is superior.
In 2006, Jiuxing Village was hailed as the first village in Shanghai, the "first village in the Chinese market".
In 2014, he was selected as one of the top 9 local villages in China.
In December 2017, it won 300 of the 2017 Village Influence Rankings.
8.Garden Village, Dongyang City, Zhejiang Province(浙江省东阳市花园村)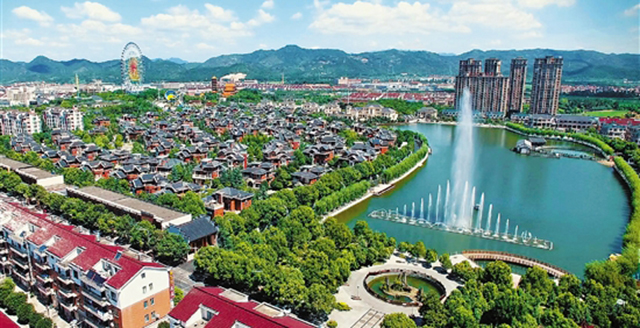 Garden Village, Nanma Town, Dongyang City, Zhejiang Province, is a subsidiary of Dongyang City. It is located in the central part of Dongyang City, 18 kilometers away from Dongyang City.
There are 1748 households in the Garden Village, with a permanent population of nearly 30,000, including 4,393 villagers, more than 25,000 migrants, and a village area of 5 square kilometers. In 2011, Garden Village realized a total industrial and agricultural output value of 11.7 billion yuan, and the per capita income of the villagers reached 68,000 yuan. It is a modern and new rural village known for its far and near.
In December 2017, it won 300 of the 2017 Village Influence Rankings.
9.Jinshun Village, Nanchang City, Jiangxi Province(江西省南昌市进顺村)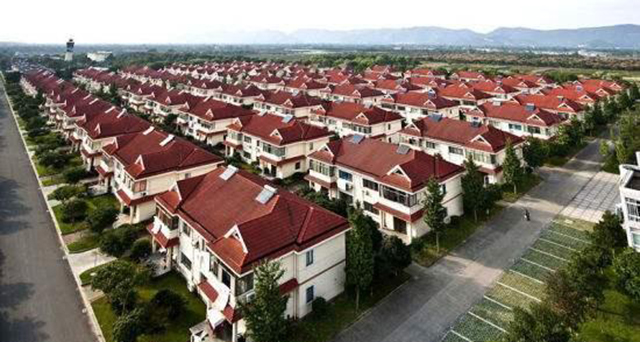 Jinshun Village is an administrative village under the jurisdiction of Hufang Town, Qingshan Lake District, Nanchang City, Jiangxi Province. It covers an area of 1.68 square kilometers, 6 villager groups, 419 households and 1,441 people. In the past 30 years of reform and opening up, after three stages of "revitalizing assets to lay the foundation, transforming land by land, and attracting investment for development", we have "one group", "three hotels", "three parks" and "five markets". . In 2005, Xiaogang Village, Fengyang County, Anhui Province, Huaxi Village, Jiangyin City, Jiangsu Province, Dazhai Village, Xiyang County, Shanxi Province, Nanjie Village, Linyi County, Henan Province, Hancunhe Village, Fangshan District, Beijing, Minhang District, Shanghai Jiuxing Village in Qibao Town, Garden Village in Dongyang City, Zhejiang Province, and Tengtou Village in Fenghua City, Zhejiang Province were selected as "China's Top Ten Famous Villages".
In December 2017, it won 300 of the 2017 Village Influence Rankings.
10.Tengtou Village, Fenghua City, Zhejiang Province(浙江省奉化市滕头村)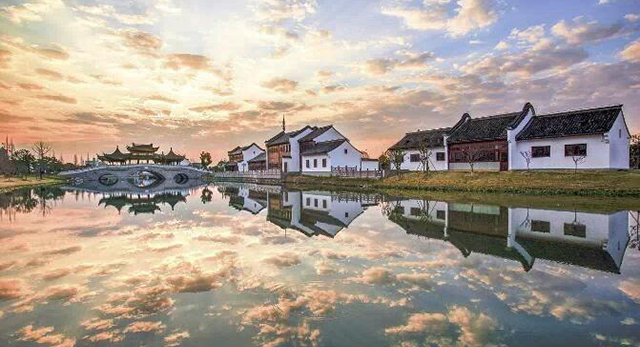 Tengtou Village is embedded in the Tengtou Ecological Tourism Zone between Fenghua and Xikou. It is close to Jiangbiao and Tengtou Village, and is located on the Xiaojiang Plain and the banks of the Tunxi River. It is located 6 kilometers north of Fenghua City, 27 kilometers away from Ningbo and 15 kilometers away from the airport. 12 kilometers from Xikou. It uses the "ecological agriculture", "three-dimensional agriculture", "clear water, blue sky" greening project to form a unique eco-tourism area, which is well-known at home and abroad. Since 1993, the United Nations has received the "Top 500 Earth Ecology", and has successively won more than 40 national honors such as the first batch of national civilized villages, national environmental education bases, national ecological demonstration zones and the country's first batch of national AAAA-level tourist attractions. It is now a 5A-level tourist attraction with 787 people.
In December 2017, it won 300 of the 2017 Village Influence Rankings.