China has a series of military academies that cover various services. Under the circumstances that China vigorously advocates "Chinese dream, strong military dream", military academies have played their due role. These 10 military schools in china are ranked top.
1.National University of Defense Technology 国防科技大学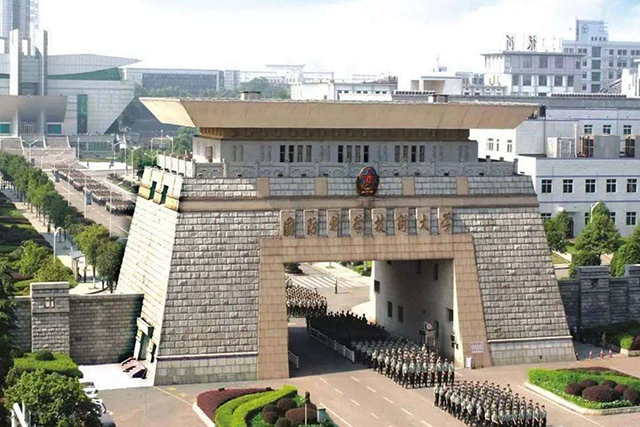 The predecessor of the school was the Military Engineering Institute established in Harbin in 1953. The founder Mao Zedong, the school headquarters is located in Changsha, and the internal colleges are located in Changsha, Nanjing, Wu, Han Hefei and other places. The school motto is "High morality,knowledgeable,Strong Army and Country". It is the first batch of institutions approved by the State Council to grant master's and doctoral degrees.
2.Information Engineering University 信息工程大学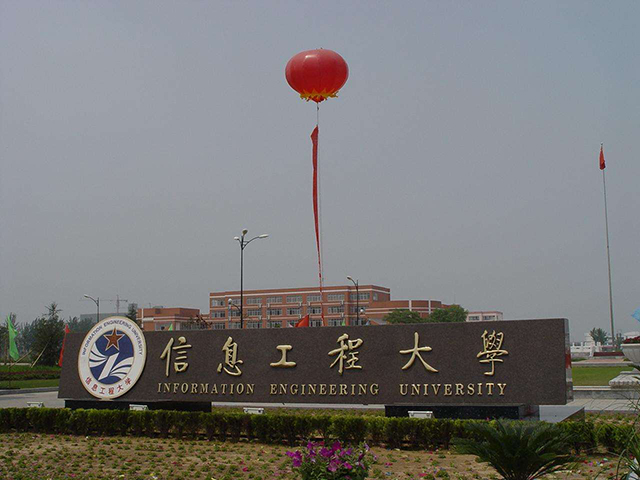 The People's Liberation Army Information Engineering University is a national key polytechnic and a comprehensive military university. It mainly trains high-level talents in the fields of computer, communication, surveying and mapping, and information for the modernization of national defense. This school is one of the earliest units of the military to recruit and train graduate students. After ten years of construction and development, it has gradually formed a disciplinary system with distinct characteristics and obvious advantages.
3.Air Force Engineering University 空军工程大学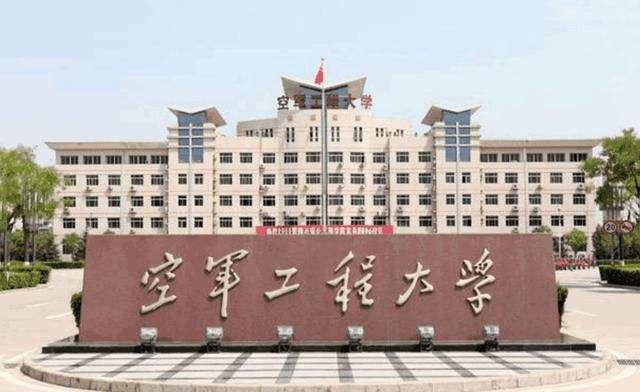 Located in the ancient city of Xi'an, the Air Force Engineering University is a multidisciplinary university integrating engineering, literature, science, military and management. It covers important technical disciplines of the main arms of the Air Force. Responsible for the training of senior engineering and command management personnel in the fields of aviation engineering, surface-to-air missiles, and electronic information for the Air Force. It is the highest institution for training Air Force professional and technical personnel, and it is also one of the five comprehensive universities that the military is focusing on.
4.Army Engineering University 陆军工程大学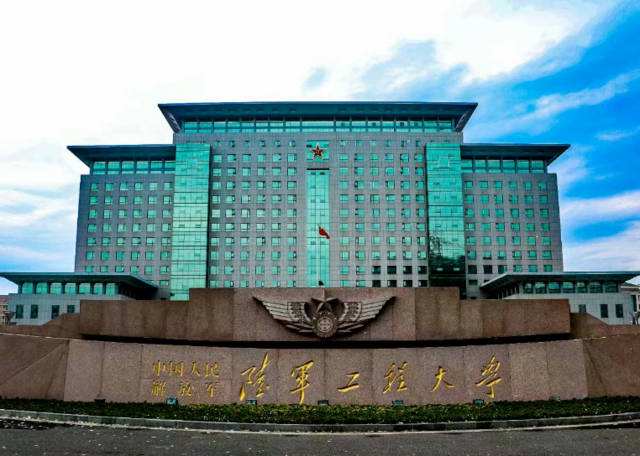 The People's Liberation Army Army Engineering University is located in Nanjing, the ancient capital of the Six Dynasties on the banks of the Yangtze River. It is a new type of comprehensive military construction center. It is a national key advanced communication engineering college with a glorious history of more than half a century. It ignited the "National First Explosion" National Key Senior Engineer Engineering College and created a new military atmosphere for China.
5.Naval University of Engineering 海军工程大学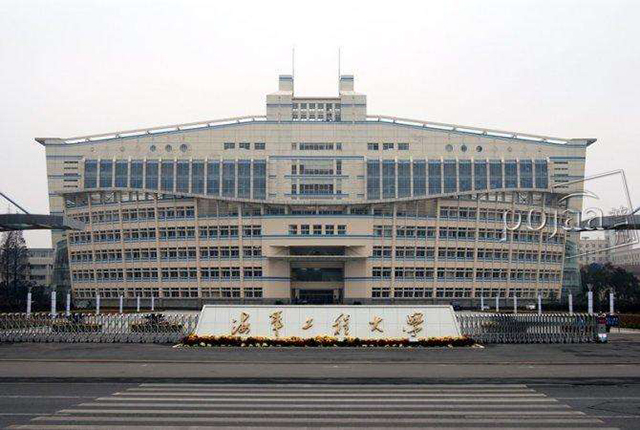 The predecessor of the Naval University of Engineering is the Naval Engineering Institute. The College is a military engineering and technical college that integrates technology with command, engineering and management. It has distinctive naval characteristics, multi-disciplinary, multi-level, comprehensive and high level. It is the only national key college with a bachelor's degree, a master's degree and a granting degree.
6.Rocket Force University of Engineering 火箭军工程大学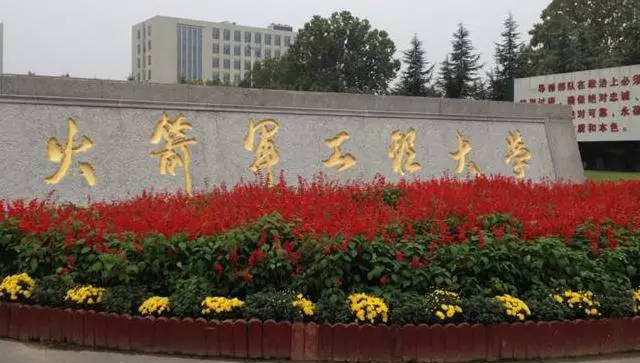 The People's Liberation Army Rocket Force University of Engineering is one of the key institutions of higher learning in the country and the whole army. It is the key construction center of the entire army. The college is approved as a master's degree-granting unit and a doctoral degree-granting unit. At present, there are 14 master's degree authorization points and 2 doctoral degree authorization points in engineering, military and legal disciplines. The "Control Science and Engineering" discipline has a postdoctoral mobile station.
7.PLA Dalian Naval Academy 海军大连舰艇学院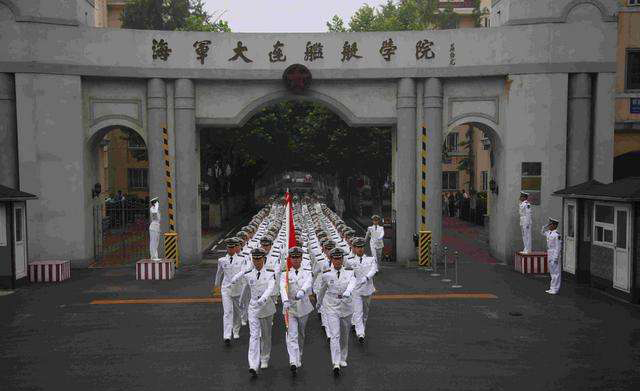 The PLA Dalian Naval Academy is a well-known military construction college at home and abroad. It is an institution of higher learning that trains naval ship technical commanders, naval political commanders, and marine surveying and mapping engineers. The college has 5 post-doctoral research stations, 2 second-level doctoral degree programs, and 5 first-level master's degree programs. It is located in Dalian, Liaoning Province.
8.Air Force Early Warning Academy 空军预警学院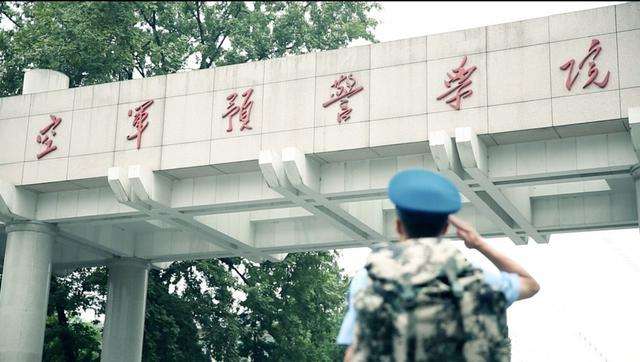 The PLA Air Force Early Warning Academy was formerly known as the Air Force Radar Academy of the People's Liberation Army. It is the only institution in the military that trains radar soldiers. It is also an institution that trains undergraduates, masters, and some specialists and cadres. The school has set up 4 campuses, located in Jiang'an District, Huangpu District, Wuhan City, Hubei Province, and Yichang City, Suizhou City, with a total area of more than 2.3 million square meters.
9.Shijiazhuang Army Command Academy 石家庄陆军指挥学院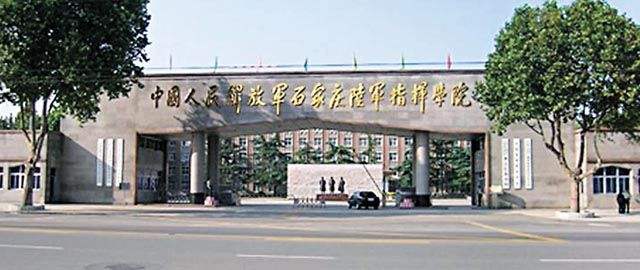 The People's Liberation Army Shijiazhuang Army Command Academy is a comprehensive intermediate command college that is responsible for cultivating various army officers, military instructors, teaching management cadres, and military cadres of the entire military. It is known as the West Point Military Academy of China. It is located in Shijiazhuang, the capital of Hebei Province, and covers an area of 1300 acres.
10.Armored Force Engineering College 装甲兵工程学院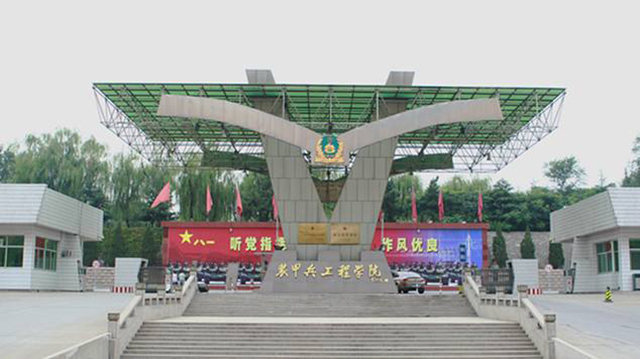 The Chinese People's Liberation Army Armored Forces Engineering College is located on the beautiful Beijing Lugou Bridge. It is one of the national key engineering colleges and twelve comprehensive universities of the whole army. Formerly known as the Department of Armored Force Engineering of Harbin Military Engineering College. It is the highest school of our army to train engineering and technical officers and commanding officers of the armored mechanized units.