Love is beautiful and romantic, and it takes time and opportunity to produce love. In China, there are some cities where you can meet true love more and be known as China's love city.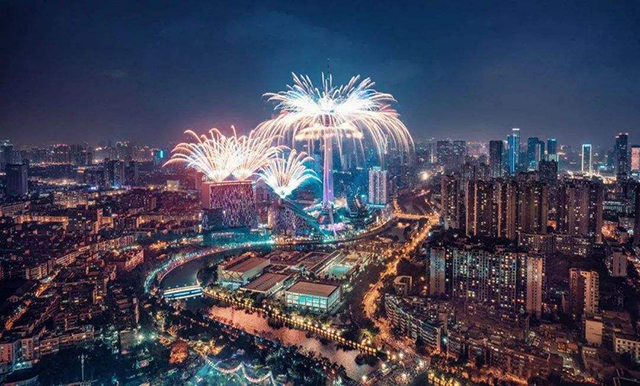 1.Lijiang
Among the top ten love cities in China, Lijiang can always give people endless longing for beautiful scenery and quiet comfort. The experience of various scenery and culture will not make tourism feel dull and favorite. It's wonderful to travel here together for a while.
2.Harbin
The charming snow scene, beautiful and ice sculptures, can completely make you feel the romance of the city, especially the friends in the south are worthy to experience it. The enthusiastic people on the street have a romantic European style building , Has become one of the favorite cities of many young couples.
3.Sanya
A city that seems to be favored by the heavens. Everywhere in the natural environment, there are charming scenery. The weather of four seasons like spring and the cool sea breeze always give people a romantic comfort. Let you intoxicate, if that is the case, maybe you can come to a beautiful encounter!
4.Dali
Almost everyone in the country will go to the city once in a lifetime. The blue sky and white clouds give you beautiful romance, and the photos are just scenery. Taking her to the Cangshan Erhai Lake can deeply experience the natural romance. The perfect transportation system will not bother your journey.
5.Dalian
The city's first impression is clean, and the city's unique landscape environment also attracts many tourists and couples every year. The largest Xinghai Square in the city is said to be the point where each team of couples will go to Dalian, whether Dating or traveling, this city with a strong atmosphere of love is a good choice!
6.Hangzhou
A city with a lot of love stories in itself, especially the city's West Lake Scenic Area can be said to be a well-known love spot in the country. Coming here and your favorite boating on the West Lake is simply romantic. It is even better to be here in the new year.
7.Xiamen
A must-go city of love, all kinds of literary and artistic buildings, and the beautiful scenery everywhere is always memorable. Walking in any corner of the city can also feel the quiet and slow pace of the city. Life may not be romantic or not.
8.Chengdu
Many friends may say that Chengdu is not a hot pot city. Why is the delicious hot food everywhere romantic? Friends who have heard of Zhao Lei's "Chengdu" will have a lot of resonance even if they have not been to Chengdu. Therefore, Chengdu is a city of love and a city of food. You have to go at least once in your life.
9.Phoenix
A quaint city with romance everywhere, especially its lazy afternoon sun adds a bit of comfort, while still allowing people to feel a unique sense of romance, it is important There is a romantic smell in the air, how can you not go with your favorite one?
10.Lhasa
In China's top ten love cities, it always seems to give people a sense of mission, rich natural landscapes, unique buildings and blue sky and white clouds. It is simply a romantic scenery, and a quiet stroll on the city streets is even more It can make people relax like never before.