Wine, the official name is Liquor and Spirits.
China is a big wine country with a very long history of wine culture. China's top ten famous wines are the highest quality wines.In general, The Top 10 Famous Wines in China are these.
1.Moutai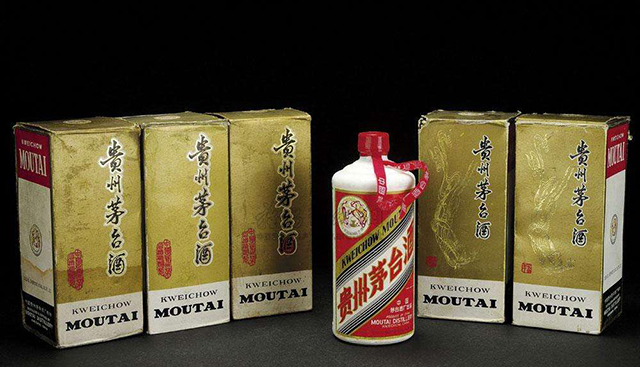 Moutai has a long history and a long history. From the 135th anniversary of Emperor Wu of the Han Dynasty in BC, to the praise of the great Confucian scholar Zheng Zhen in the Qing Dynasty.
Moutai is made from high-quality sorghum, and is made of high-temperature koji with wheat, and the amount of koji is more than the raw material. It is an important reason for the unique style and excellent quality of Maotai wine, which uses Qudu, long fermentation period, multiple fermentations and multiple wines. The brewing of Moutai should be carried out twice by adding raw sand (raw grain), eight times of fermentation, and nine times of distillation. The production cycle lasts for eight or nine months, and then stored for more than three years, blended and then stored for one year. The wine quality is more harmonious and mellow, soft and soft, and the bottle is ready for bottling. The whole production process lasts for nearly five years.
2.Wuliangye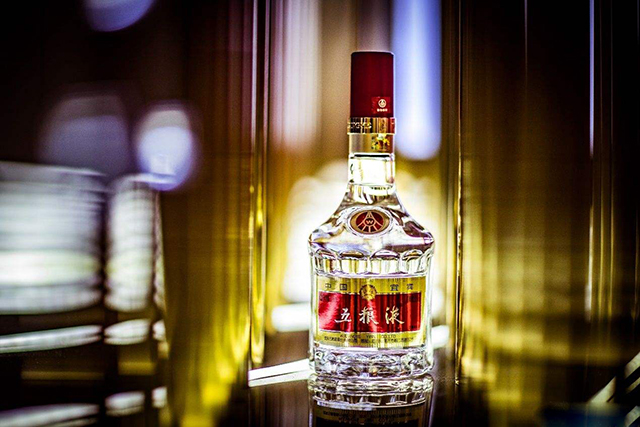 Wuliangye Liquor is a typical representative of Luzhou-flavored Daqu liquor. It is made from five kinds of high-quality sorghum, glutinous rice, rice, wheat and corn. It has a unique style of "a long-lasting fragrance, mellow taste, sweet entrance, clean throat, harmonious taste, just right", which is the best in today's wine products.
Wuliangye Liquor has won the "National Famous Wine" Gold Award in the past, and was rated as China's "Top Ten Well-known Trademarks" in 1991. After eighty years of Panamanian Award in 1915, it won the only gold medal in the Panama International Trade Fair in 1995. So far, Wuliangye Liquor has won 32 international gold medals.
3.Yanghe Daqu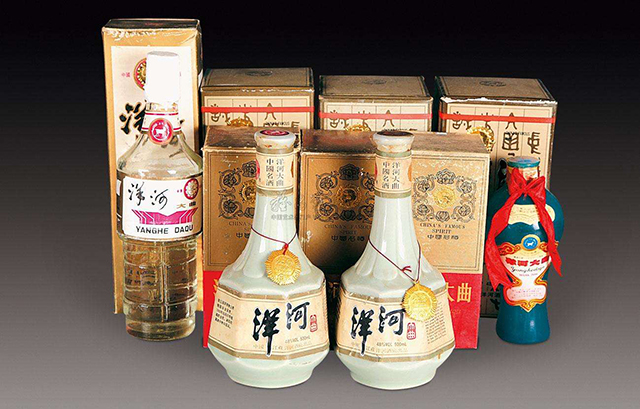 Yanghe Daqu has a history of more than 400 years. The wine is a Luzhou-flavored Daqu liquor, which is made from high-quality sorghum as a raw material. The high-temperature koji made from wheat, barley and peas is used as a starter, supplemented by the famous "beauty spring" water. Following the traditional craftsmanship, while adopting new techniques and new technologies, it has formed a unique style of "sweet, cotton, soft, clean and fragrant".
4.Luzhou Laojiao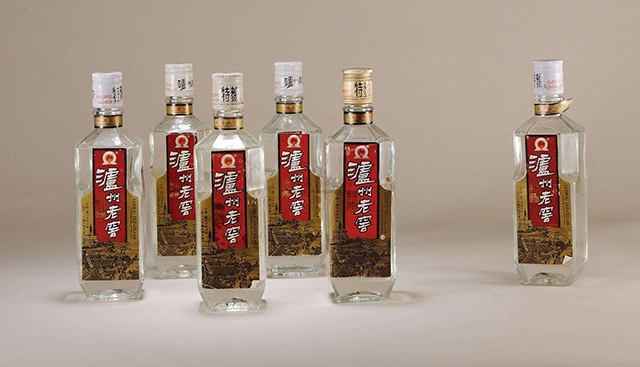 Luzhou Laojiao was identified by the state as a typical representative of Luzhou-flavor liquor in 1952. In 1996, Luzhou Laojiachi was identified by the State Council as the only national key cultural relics in China's liquor industry, and was hailed as "National Treasure Dianchi". Luzhou Laojiao National Treasure Wine is carefully brewed by Guobao Dianchi, and is the best Luzhou-flavor liquor today.
5.Fenjiu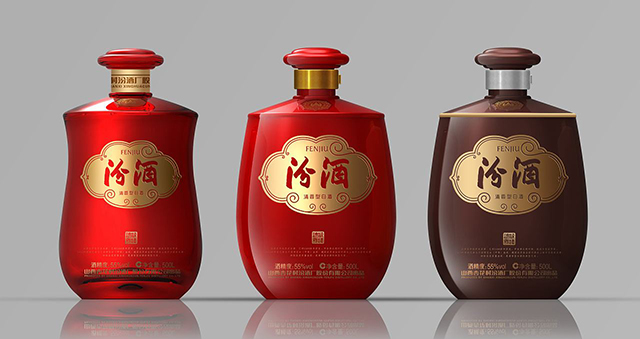 Fenjiu is a typical representative of China's fragrant liquor, with exquisite craftsmanship and long history. It is known for its sweetness at the entrance, sweetness at the mouth, aftertaste after drinking, and long aftertaste. It enjoys high popularity and reputation among consumers at home and abroad. loyalty. In history, Fenjiu has had three glory: Fenjiu has a long history of about 4,000 years. In the Southern and Northern Dynasties 1500 years ago, Fenjiu was highly praised by the Northern Qi Wucheng Emperor as the court royal wine, and was included in the Four History, making Fenjiu famous. In 1915, Fenjiu won the Gold Medal at the Panama International Exposition, glory for the country and became a leader in the Chinese wine industry.
6.Langjiu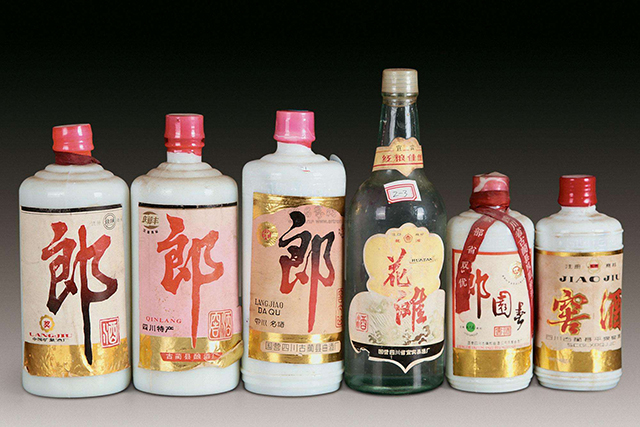 Erlang Beach, the place where Langjiu is produced, is a treasured place of Fengshui. The Chishui River, which originated in the Yunnan-Guizhou Plateau, stretches for more than a thousand kilometers. Its elevation in the basin is more than 1,000 meters above sea level, while it flows through Erlang Beach, but it suddenly drops to more than 400 meters. For thousands of years, a unique microbial circle has been formed in the Langjiu production base. Scientists have found that there are more than 400 kinds of microorganisms in the finished products of Langjiu. Some of them have produced more than 110 kinds of aromatic ingredients through a series of complicated combinations, which naturally form the unique taste of Langjiu.
7.Gujing Gongjiu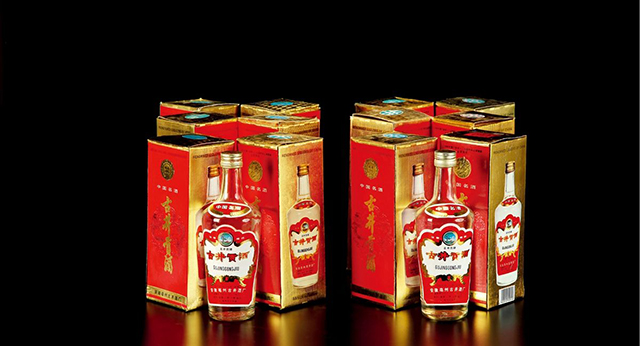 As one of the oldest famous wines in China, Gujing Distillery has a long history and a long history. Its origins began in 196 AD when Cao Cao promoted the "Nine-Year Spring Wine" produced by his hometown of Zhangzhou and the brewing method to the Han Xian Emperor Liu Xie. Since then, he has been a royal tribute. It is the only style that has won the gold medal in the 13th International Food Expo in Paris with the unique style of "clear crystal, pure orchid, sweet mellow and long-lasting aftertaste". Famous wines have won honors such as China's well-known trademarks, Chinese origin protection products, national cultural relics protection units, and national intangible cultural heritage protection projects. They have been hailed as "peony in wine".
8.Xifengjiu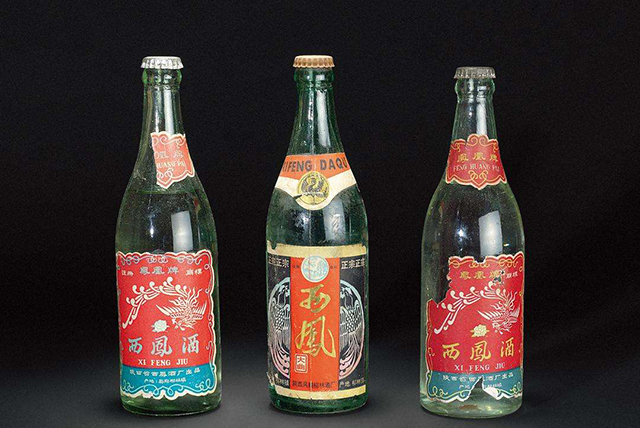 The four famous Chinese wines, Xifeng Liquor, are produced in Liulin Town of Fengxiang County. They started in Yinshang and flourished in the Tang and Song Dynasties. They have a history of more than 3,000 years and have a long history and splendid culture. It began in Yin Shang and flourished in the Tang and Song Dynasties. Xifeng wine has a history of more than 2,600 years. It has been listed as a treasure in the Tang Dynasty and is one of the eight famous wines in China. Feng Xiang is a place where folk tales produce phoenix. There are stories such as Fengming Qishan and Xiao Xiaofeng. After the Tang Dynasty, it was the seat of Xifutai, known as Xifu Fengxiang. The wine cellar is named after it. In the Tang Dynasty, the wine was listed as a treasure in the Tang Dynasty with "aroma, elegance, sweetness, harmony, and a long tail." At the Nanyang Sai Reception held in 1867 (the second year of the Guangxu reign of Qing Dynasty), he won the second prize and was famous abroad.
9.Dongjiu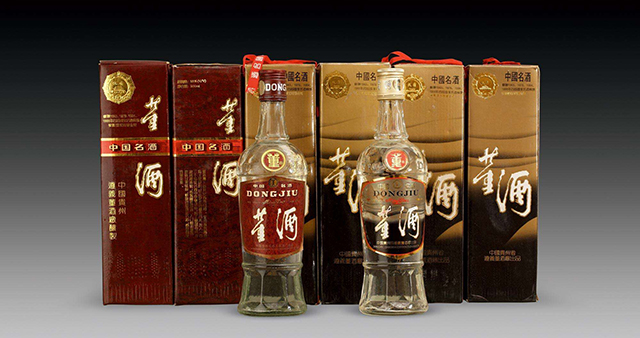 Dongjiu was produced in Dong Winery, Zunyi City, Guizhou Province. From 1929 to 1930, Donggong Temple was brewed by Cheng's brewing workshop. In 1942, it was named Dong Wine. In 1957, Zunyi Dong Distillery was established. In 1963, it was rated as the national famous wine. After 1979, it was rated as the national famous wine. In 1963, it was named as the famous wine of Guizhou Province. In 1986, it was awarded the Guizhou Provincial Famous Wine Golden Jubilee Award. In 1984, it was awarded the light industry. In 1988, he won the Gold Award for Outstanding Export Products of the Ministry of Light Industry. In 1963, 1979, 1984 and 1988, he won the title of National Famous Wine and Gold in the Second, Third, Fourth and Fifth National Conferences. Award; won the gold medal in the third International Wine and Beverage Expo in Tokyo, Japan in 1991; won the Washington Golden Cup Award in 1992 at the Los Angeles International Wine Exhibition. The scent of Dong wine is different from the flavor type and the sauce type, but belongs to other flavor types. The wine is produced in a unique way, combining the production process of Daqu and Xiaoqu.
10.Jian Nanchun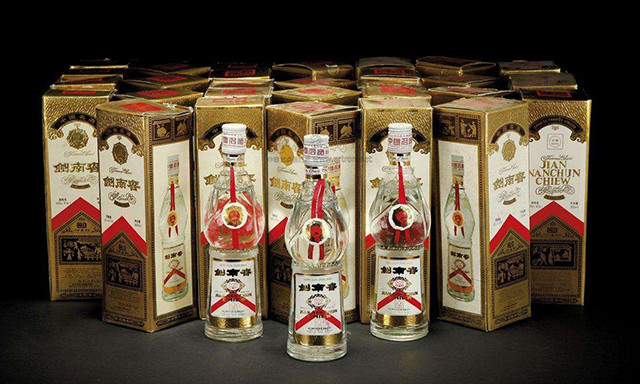 Mianzhu Jiannanchun wine, produced in Mianzhu County, Sichuan Province, is called "Jiannanchun" because Mianzhu is in Jiannan Road in the Tang Dynasty. Mianzhu County in Sichuan is known as the "wine town", and Mianzhu County is named after the wine production. As early as in the Tang Dynasty, it was famous for its famous wine–"Jiannan Shaochun". According to legend, Li Bai sold the wine here to buy the wine and drink it, leaving "Jie Jie Jin Yu" and " The story of "resolving wine". Su Song of the Northern Song Dynasty praised this kind of honey wine "three days to open the fragrant fragrant field", "Ganlu slightly turbid and clear", its wine can be seen.
In the late Tang Xianzong's "Liu Tang Shi Bu", the sword south of Jiannan was included in the world's thirteen famous wines. Today the winery was built in April 1951. After the advent of Jiannanchun wine, the quality continued to improve. At the third national evaluation meeting in 1979, it was rated as the national famous wine for the first time.