Express service companies have played a very important role in the development of e-commerce in China. In today's China, instant is a very remote place, express delivery can be reached. In the big cities of China, basic delivery can be delivered on the same day, and the surrounding cities arrive the next day. Express delivery from other provinces can also be delivered within three days.
These 10 courier service companies are the leaders of China's express delivery industry.The Top 10 Express Courier Service Companies In China In 2019 are:
Top 10.EMS(中国邮政)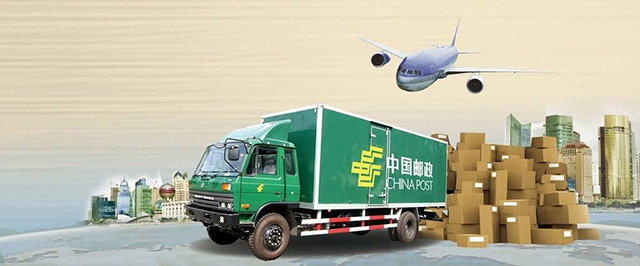 On July 15, 1980, the global postal express delivery service (EMS) was launched, which is the earliest supplier of express delivery services in China.
In 1984, the company launched the domestic express delivery business.
On January 18, 1994, the postal express mail tracking and inquiry network was opened to realize the tracking and tracking of express mail.
On March 28, 2001, a postal distribution and autonomous aviation rapid network centered on Shanghai was established.
On December 1, 2003, the Shanghai-Osaka route was opened and the domestic network was extended to foreign countries.
Since 2004, through the optimization of the network structure, the second morning, the next day delivery and a series of value-added services have been provided.
On August 18, 2004, the postal aviation express network was opened – all night flight.
On July 15, 2005, China, Australia, Hong Kong, Japan, South Korea and the United States were fully launched. EMS is committed to providing a time-limited commitment to the EMS mail sent by this post to the other five postal services.
The China Post Express Logistics Company, which provides EMS services in mainland China, is a wholly-owned subsidiary of China Post Group Corporation and is mainly engaged in international and domestic EMS express delivery services. It is the earliest supplier of China's express delivery service and the largest operator of China's express delivery industry. The company employs nearly 10,000 people nationwide. The EMS business includes all cities and counties in China and extends to the Asian region.
The EMS express mail service was launched in 1980, and the business volume has increased year by year, and the business types are continuously enriched. In addition to providing domestic and international express delivery services, EMS has launched high-end services such as sub-day delivery and next-day delivery, international commitment service and time-limited delivery in the province, as well as value-added services such as collection of payment, recipient payment, and flower etiquette delivery.
Top 9. TTK Express(天天快递)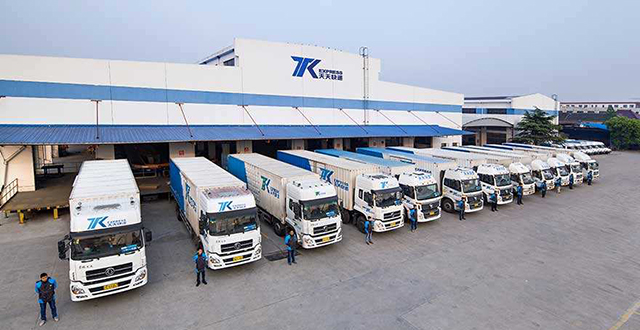 On October 8, 1994, TTK Express Company was formally incorporated;
In 2003, 102 companies were opened in the whole network, and the total number of express shipments exceeded 4.4 million in the whole year;
HNA Group invested in TTK Express, and HNA Daxinhua Logistics withdrew in August 2012;
On August 16, 2012, Chairman Chun Chunyang acquired and reorganized, and opened a new era with a new starting point and a new future.
On September 16, 2015, STO and TTK Express announced the service capability of major strategic restructuring.
Founded in 1994, TTK Express is now based in Nanjing. It has more than 100,000 employees and more than 10,000 outlets. Since its establishment, TTK Express has continuously met the market demand and established a huge market collection, market development, logistics and distribution, and express delivery. Business organizations and service networks.

Top 8. ZJS Express(宅急送)

On January 18, 1994, "Beijing Shuangchen Express Co., Ltd." was established. At that time, there were only seven people, three cars, and a 26-square-meter office to do scattered housekeeping services.
In 1995, a joint venture with Japan One City Co., Ltd. made a qualitative leap in the scope of business delivery and professional technology.
In 1998, the home delivery began to march into the country, and gradually completed the network layout of the seven regions in the country.
In 2002, the three major logistics bases in Beijing, Shanghai and Guangzhou were completed, and the trunk-line logistics shuttle bus that radiated the whole country was opened as the center, and its own logistics trunk line and transportation network were initially formed.
ZJS is a logistics company. It was founded on January 18, 1994. After more than 20 years of rapid development, ZJS has more than 20,000 employees and more than 2,000 vehicles. There are 30 branches in the country, 7 aviation bases, 247 independent city offices, 40 city offices, 179 business halls, 1,220 operating points, 705 extranets, and a total of 2,440 network institutions. The network has been covered. Cities above the prefecture level.
Top 7. ZTO Express(中通快递)

On May 8, 2002, Zhongtong Express was established, and the total network traffic on that day was only 57 votes.
In 2003, the official website of the company was established.
In 2005, it took the lead in opening the inter-provincial shuttle bus between the Yangtze River Delta to Guangdong and Beijing in the private express delivery industry.
In 2008, the company's mainline vehicles were all equipped with GPS satellite positioning systems. The financial settlement of various network costs went from manual to system settlement and began to undertake Taobao business.
In 2011, the daily average business volume reached 1 million votes, and invested in the construction of distribution centers with independent property rights in Dongguan, Taizhou and Wuxi.
In 2012, the average daily business volume of the company's 10th anniversary was over 2 million.
On October 27, 2016, it was successfully listed on the New York Stock Exchange.
Established in Shanghai on May 8, 2002, Zhongtong Express Co., Ltd. is a large-scale group company integrating express, logistics and other businesses, with the registered trademarks "Zhongtong®" and "zto®".
Zhongtong Express has become a courier enterprise with a large scale of domestic business and rapid development in the first phalanx. In 2017, the package volume reached 6.22 billion pieces, an increase of 38.3% year-on-year, which is higher than the average increase of 28.1% in the industry. speed. As of December 31, 2017, Zhongtong had about 29,000 service outlets, 82 sorting centers, more than 9,500 network partners, more than 4,800 long-distance vehicles, and more than 2,000 trunk lines. As of November 2017, the network reached 97.69% of the districts and counties, and the township coverage rate exceeded 81.5%.
Top 6. BEST Express(百世快递)

In May 2003, Huitong Express was formally established in Shanghai.
In March 2005, Huitong Express reorganized its network resources and expanded its national network.
In 2016, "Bai Shi Hui Tong" has been renamed and officially launched with the new name "Bai Shi Express".
Established in 2003, "Bai Shi Express" is a large-scale private express delivery company that takes the lead in using information technology to explore the transformation and upgrading of the express delivery industry. It implements bar code scanning and waybill check on the delivery process of express delivery to provide users with accurate Courier service.
In November 2010, Hangzhou Best Network Technology Co., Ltd. successfully acquired "Huitong Express", and later changed its name to "Bai Shi Hui Tong", becoming a well-known express brand under the Baishi Network.
"Bai Shi Hui Tong" will take "bearing care, full care" as a service concept, adhering to the "investment in people, invest in technology" corporate culture, and the industry elite to contribute to the rapid development of China's express business.
In 2016, "Bai Shi Hui Tong" was renamed and officially launched with the new name "Bai Shi Express".
Top 5. YUNDA Express(韵达快递)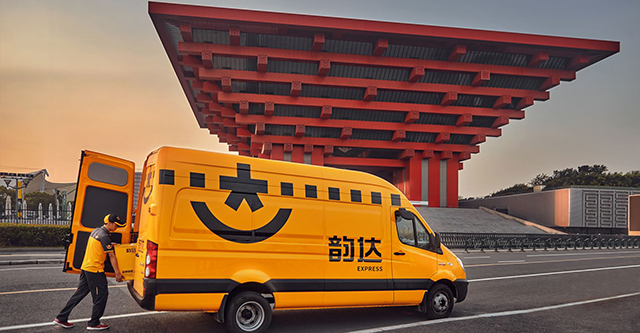 | | | | |
| --- | --- | --- | --- |
| Chinese name | 韵达快递 | Main business | Express, logistics, e-commerce distribution, warehousing |
| Foreign name | YUNDA | Number of people | More than 90,000 |
| Established | August 1999 | Network size | More than 70 distribution centers and more than 40,000 outlets |
| Headquarters | ShangHai | Registered capital | 70.56 million |
Yunda Express is a national network brand express delivery enterprise integrating express, logistics, e-commerce distribution and warehousing services. It was founded in August 1999 and is headquartered in Shanghai, China. The service covers 31 provinces (autonomous regions and municipalities) and Hong Kong, Macao and Taiwan regions.
Since 2013, Yunda Express has cooperated with Japan, South Korea, the United States, Germany, Australia and other countries and regions to carry out international express mail business cooperation, providing express services for overseas consumers.
Top 4. STO Express(申通快递)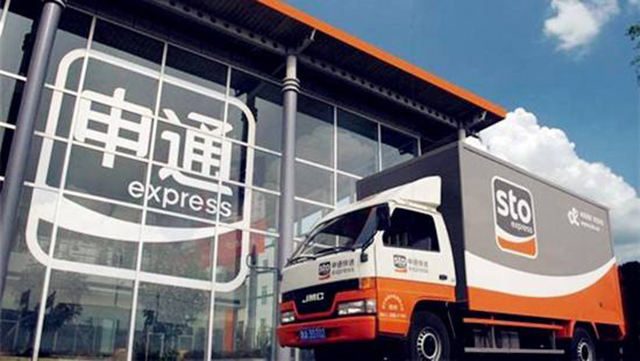 At the beginning of 1993, several people and several bicycles began to specialize in the direct delivery of goods between Shanghai and Hangzhou.
In 1995, in Shanghai, Ningbo, Jinhua and Dongyang, the company began to expand its business.
In 1996, he set up points in Nanjing and Suzhou, and succeeded in the layout of the Yangtze River Delta, forming a network prototype.
In 1997, it set up in major cities such as Beijing and Guangzhou, and its business began to increase, marking the slogan of Shentong's strategy of entering the country.
In 2004, the national network output value was 1 billion yuan, and the business tax totaled more than 40 million yuan. The small component market in the Yangtze River Delta region has reached 30%, ranking first in the same industry in the Yangtze River Delta.
In 2006, the sales exceeded 3.6 billion yuan, the annual express volume was 130 million votes, and the market share accounted for 30%–70%. It has become a brand enterprise in the express delivery industry.
In 2006, there were more than 800 outlets nationwide, and the company employed more than 30,000 people. Corporate headquarters and junior college education accounted for 15%.
Shentong Express is abbreviated as Shanghai Shentong. Shanghai Shentong Logistics Co., Ltd. has 247 independent city offices, 179 business halls, 1220 operating points, and express delivery was founded in 1993. It is a domestic joint venture (private) enterprise mainly engaged in express delivery.
Shentong Express basically covers cities above the city level and above the city level and cities in developed regions, especially in the Jiangsu, Zhejiang and Shanghai regions, and basically realizes the delivery of no blind spots. In February 2014, Shentong began to test the Haitao transshipment business. On September 16, 2015, Shentong and TTK Express announced a major strategic restructuring.
Top 3. JD Logistics(京东物流)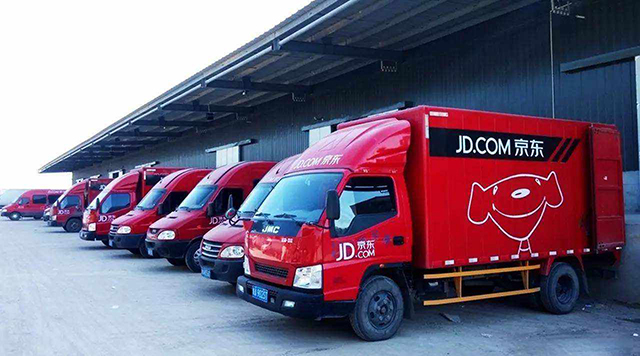 Jingdong Logistics is part of Jingdong Group. It aims to build a logistics fulfillment platform with the best customer experience. Through open and intelligent strategic measures, it promotes the transformation of consumption patterns and the improvement of social supply chain efficiency, and will stream logistics, business flow, capital flow and information flow. Organic combination to achieve mutual trust and win-win with customers. Jingdong Logistics provides integrated logistics solutions for the merchants through the layout of the nationwide self-built warehouse distribution logistics network. It realizes inventory sharing and order integration processing, and can provide various services such as warehouse integration, express delivery, cold chain, large parts, logistics cloud and so on. .
Jingdong Logistics is committed to becoming the infrastructure of the social supply chain with the mission of reducing the cost of social logistics. Based on short-chain supply, we will create efficient, accurate and agile logistics services; through technological innovation, we will realize a comprehensive and intelligent logistics system; cooperate with partners, industry and society to build a common biological flow ecosystem. Through intelligent distribution of warehouse distribution logistics network, Jingdong Logistics provides warehousing, transportation, distribution, customer service, after-sales reverse integration supply chain solutions, express, express, large, cold chain, cross-border, customer service, after-sales And other comprehensive logistics products and services as well as logistics technology products such as logistics cloud, logistics technology, logistics data, cloud warehouse. Jingdong is a company with six small and medium-sized, large-size, cold-chain, B2B, cross-border and crowdsourcing (Dada) logistics networks.
On February 14, 2018, Jingdong said in an e-mailed statement that Jingdong will raise approximately US$2.5 billion through the sale of shares in the logistics subsidiary; Jingdong said investors include Gaochun Capital and Sequoia, and other investors include China Merchants Group and Tencent.
Top 2. YTO Express(圆通快递)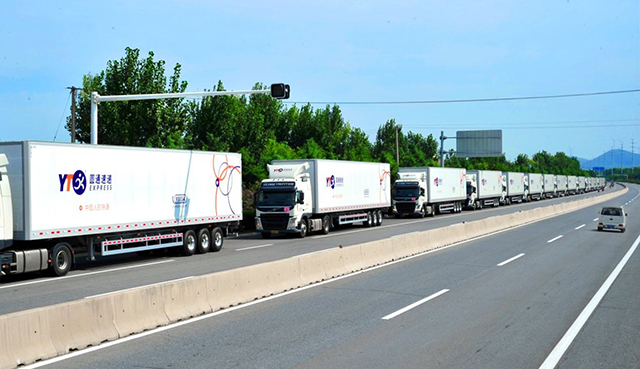 On May 28, 2000, Shanghai Yuantong Express (Logistics) Co., Ltd. was established.
In 2013, Yuantong's operating income was 6.885 billion yuan, which increased to 8.229 billion yuan in 2014 and 120.96 billion yuan in 2015. The revenue growth rate exceeded 75% in two years.
In 2013, Yuantong Express delivered nearly 1.3 billion pieces, and by 2015 it had grown to 3 billion pieces. In two years, express delivery increased by 130%.
Shanghai Yuantong Express Co., Ltd. has more than 1,000 types of transportation vehicles, more than 30,000 employees, and services cover more than 500 cities across the country. Established on May 28, 2000. After 18 years of careful construction, it has become a large-scale private enterprise integrating express delivery, logistics and e-commerce. The company is headquartered in Huaxin Town, Qingpu District, Shanghai. Over the years, the company's business has developed rapidly and the network covers all cities in China.
Top 1. SF Express(顺丰快递)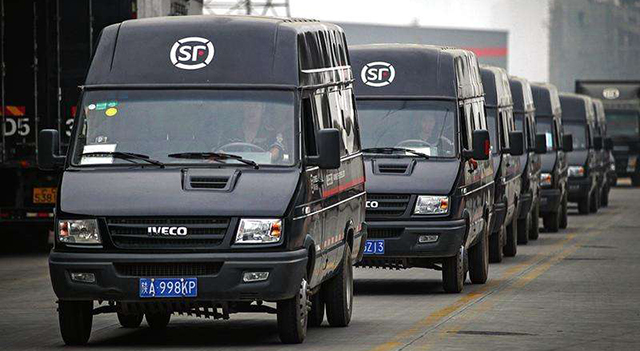 SF Express is a Hong Kong-owned express delivery company mainly engaged in international and domestic express delivery business. It was established on March 26, 1993 in Shunde, Guangdong. SF Express is one of the fastest delivery companies in China's express delivery industry.
On May 23, 2016, SF's shareholding replacement was listed on the backdoor, and the asset price was 43.3 billion yuan. On February 24, 2017, SF Holdings held a reorganization and listing ceremony at the Shenzhen Stock Exchange, officially landing in A shares. In the early morning of June 1, 2017, SF announced the closure of the data interface for the rookie. In 2017, from 12 noon on June 3, business cooperation and data transmission will be fully restored.
On November 20, 2017, three Boeing 747 aircraft were officially launched under the guidance of the Shenzhen Intermediate People's Court on Alibaba's auction platform. SF Aviation Co., Ltd. took two of them for 1,607,808 million yuan and 1,620,386 million yuan respectively. 3.2 billion yuan.
On December 20, 2017, the Hubei International Logistics Core Hub project started construction in Hubei Ezhou, laying a solid foundation for building the world's fourth and Asia's number one aviation logistics hub.