Electronic products are related products based on electric energy, including watches, smart phones, televisions, computers, game consoles, mobile communication products. China's top ten electronic products wholesale market has the most complete and cheapest electronic products.So the Top 10 Electronic Products Wholesale Market In China are these:
1.Shenzhen SEG Electronics Market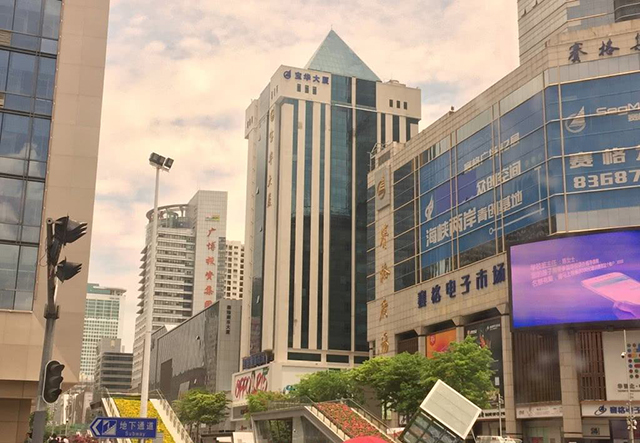 Founded in 1988, Shenzhen SEG Electronics Market is located at the intersection of Shennan Middle Road and Huaqiang North Road, which is known as the "Diamond Treasure" of Shenzhen. It is located in the iconic building of Shenzhen – "SEG Plaza". The 1-1 floor of the podium building (the first phase market) and the 1-4th floor of the Baohua Building (the second phase market). The total operating area of the market is nearly 56,000 square meters, the number of shops is more than 3,000, and the number of employees in the market is 15,000. The products covered include electronic components, computer machines and accessories, computer peripheral products and other major categories, hundreds of thousands of varieties.
2.Shenzhen Huaqiang Electronic World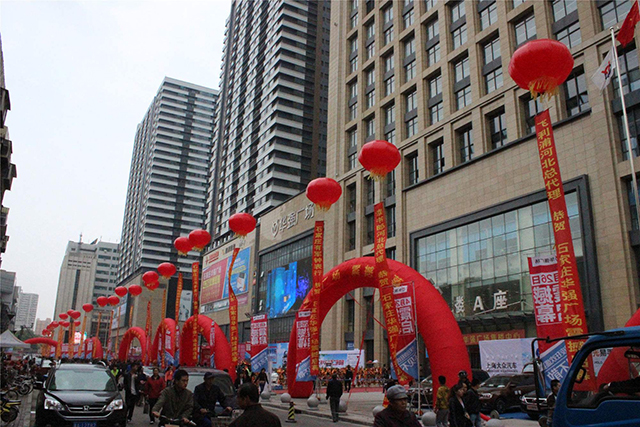 Established in 1998, Huaqiang Electronic World is located in Huaqiang North Road, Futian District, Shenzhen, China. It is currently the largest comprehensive electronic professional trading market in China with the most complete product range. Shenzhen Huaqiang Investment Co., Ltd., a listed company of Shenzhen Huaqiang Group, is a comprehensive entity selling electronic, security, computer, communication, digital, LED and other products. Huaqiang Electronic World is the second largest electronic trading center in Shenzhen, mainly engaged in the trading of spare parts and second-hand electronic products. Especially its second-hand computer trading market is particularly famous.
3.Southern Building International Electronic Digital Mall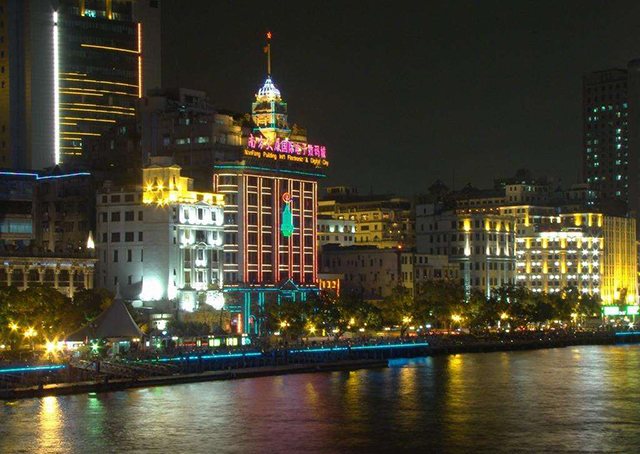 Southern Building International Electronic Digital Mall is located in the core position of the largest mobile phone and communication accessories market in the country. It is a large-scale digital electronic accessories professional market integrating international, domestic trade, display, logistics and other functions. Mainly engaged in electronic communications, mobile phones, mobile phone accessories and related communications products. The customer sources are mainly domestic cities such as Guangdong, Chengdu, Shanghai, Nanjing, Wenzhou and Shijiazhuang; and also include many countries in the Middle East such as Pakistan and India.
4.Shenzhen Yuanwang Digital Mall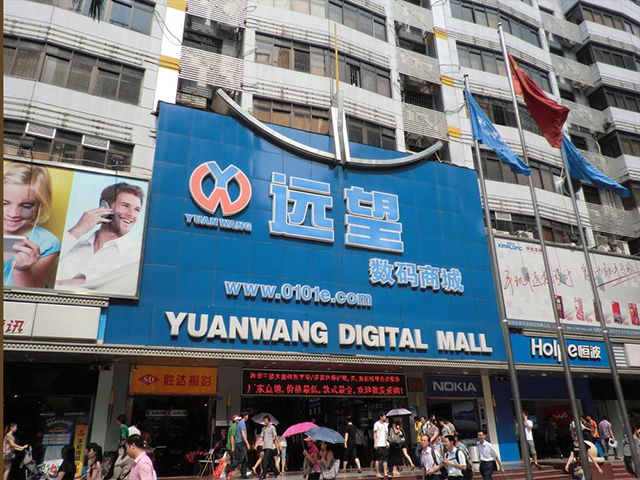 Yuanwang Digital Mall is located in the core area of Shenzhen Huaqiang North. It has more than 60% of mobile phone bulk purchase customers nationwide, and its influence radiates from more than 50 countries and regions including Hong Kong and Macao. It is the world's largest "one-stop" mobile phone and digital products. Purchasing Center. Yuanwang Digital Mall has a direct business area of more than 30,000 square meters and directly employs more than 10,000 people. The products include nearly all brands of mobile phones and accessories, digital products and accessories.
5.Western Electronic Mall
The Western Electronic Mall is the largest electronic computer mall in Western China with the highest scale, the highest management, and the most advanced commercial circulation model. It is located in the Electronic Industrial Park of Xi'an High-tech Industrial Development Zone with a construction area of 32,576 square meters. Western Electronic Mall is a regional distribution center tailored for the IT industry. The product coverage is very large. It basically accommodates the entire IT products, from computer mainframes, notebooks, digital, mobile phones, cameras, computer accessories, printers, copiers, fax machines to various Consumables, everything.
6.Shenzhen Metropolis Electronic Mall
Shenzhen Metropolis Electronic Mall officially opened in March 2003 with a total operating area of 18,000 square meters. It is a large-scale professional electronic market for electronics and components. It is located in Shennan Avenue and belongs to Huaqiang North Commercial Street. It is Huaqiang North Electronic Market. The bigger one. Metropolitan Electronic City's commercial support is advanced – the entire market is equipped with an advanced internal local area network system, the product mix is reasonable, the first, second and third floors mainly operate electronic components, the fourth floor operates tools, instruments and meters, and the 33-story tower assembles many electronic merchants. It connects business and office to provide a convenient business environment.
7.Guangdong New Asia International Electronic Digital Mall
Guangdong New Asia International Electronic Digital Mall is located in Xidi Erma Road, Liwan District. It faces the opposite side of the South Building International Electronic Digital City. The digital city tower is 23 stories high. It is a large-scale electronic digital business center, which plays an important role in the digital digital industry. Status. As one of the four large-scale electronic cities in the Wenwan area of Liwan, Guangzhou, it was officially opened in October 2007. The business projects are mainly communication equipment and digital electronic products. It covers an area of about 19,000 square meters and has more than 900 operating households.
8.Taihe Electronics City
Taihe Electronic City is a company mainly engaged in operation, office, transaction, catering, accommodation and information services. Taihe Electronic City is a leading enterprise under the Hebei Taihe Group. It is located in Xinhua Commercial Market, one of the top ten famous markets in the country. Adjacent to the Oriental City Shopping Plaza, one of the four major shopping centers in the country, it is the most prosperous area in Shijiazhuang.
The total construction area is 100,000 square meters. The mall is designed according to international standards. It consists of a large-scale electronic store and a 5A-level electronic intelligent building. It has an atmospheric, fashionable, international and rich commercial atmosphere.
9.Taizhou Electronic Digital Mall
Taizhou Electronic Digital Mall was established in January 1999. Its predecessor was Taizhou Electronic Appliance Market. It is located in Luqiao District, the core business area of Taizhou, Zhejiang, China. It is invested by Dongsen Holding Group Co., Ltd. and hosted by Taizhou Electronic Digital City Co., Ltd. . It was put into use in June 2006. The current market covers an area of more than 30 acres, with a total construction area of 114,110 square meters, a main floor of 17 floors, a market business area of 45,000 square meters, more than 1,600 shops, and more than 700 business households are currently the largest in East China. The third largest consumer electronics market in the country.
10.Wuxi Electronic Digital Mall
Wuxi Electronic Digital Mall, located in the core position of Chong'an New City in Wuxi City, is a practical e-commerce platform that provides professional network distribution services. Wuxi Electronic Digital City covers an area of 47,800 square meters and has a total construction area of 130,000 square meters. It is one of the largest electronic digital distribution centers in the Yangtze River Delta. It is the one-stop service for IT digital products wholesale, retail, experience and maintenance. Large-scale IT digital entertainment and entertainment plaza in the Yangtze River Delta region.