In China's mobile phone market in 2019, competition is fierce. Five mobile phone manufacturers such as Huawei, Xiaomi, OPPO, vivo, and Apple account for 90% of China's market share. Other mobile phone brands share the remaining 10% of the market. In 2019, these phones are the best-selling in the Chinese market.
No.1 iPhone XR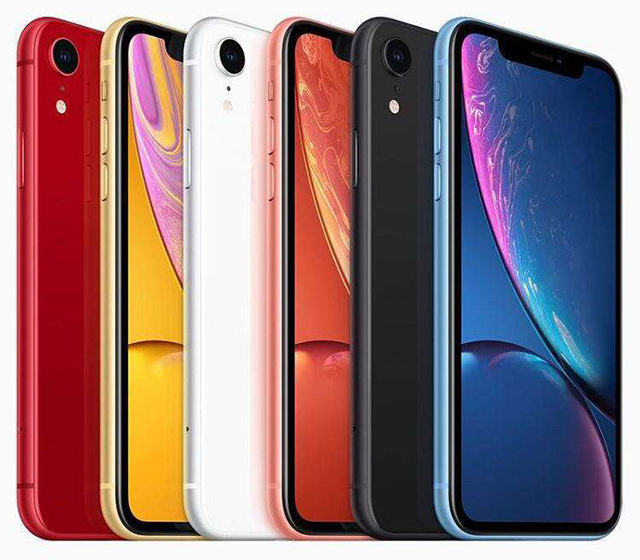 The iPhone XR was released in 2018 and was criticized by consumers for being overpriced in China. But with the introduction of new mobile phones, old models have declined. The iPhone XR's own hardware configuration is not bad, and the upgrade of the new model is not obvious. In the case of price differences, this mobile phone released in the previous year has suddenly become the number one in China's sales ranking in 2019.


No.2 Honor 10 Youth Edition(荣耀10青春版)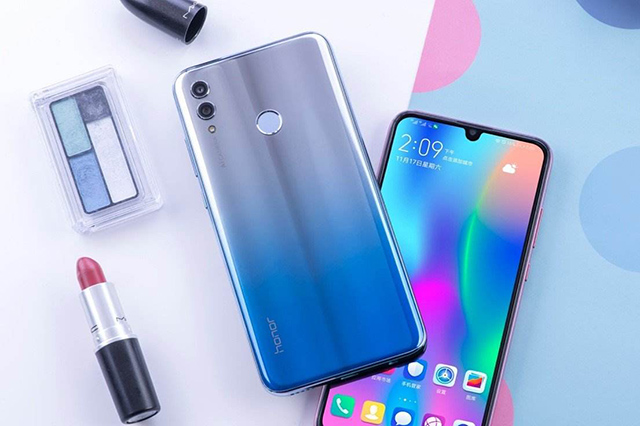 The Honor 10 Youth Edition is a new machine released by Huawei Honor in Beijing on November 21, 2018. Honor 10 Youth Edition uses a 6.21-inch pearl screen design, achieving a 90% high screen ratio; 6.21-inch super-large screen, 2340*1080 FHD+ full HD resolution, the screen color is more vivid, and the video is clearer. It is equipped with 2.2GHz eight-core processor Kirin 710, supports the new GPU Turbo 2.0 graphics acceleration technology, uses 8+128GB storage and storage combination, and supports up to 512GB expansion. The official said that the Kirin 710 has a 130% increase in GPU performance and a 75% increase in CPU performance compared to the previous generation. With the support of GPU Turbo 2.0 technology, it can bring a smooth daily use experience and game experience. With 4GB, 6GB storage and 64GB, 128GB flash memory optional, running Android 9.0 system. In terms of system, Honor 10 Youth Edition is equipped with EMUI9.0 system.


No.3 Honor 9X(荣耀9X)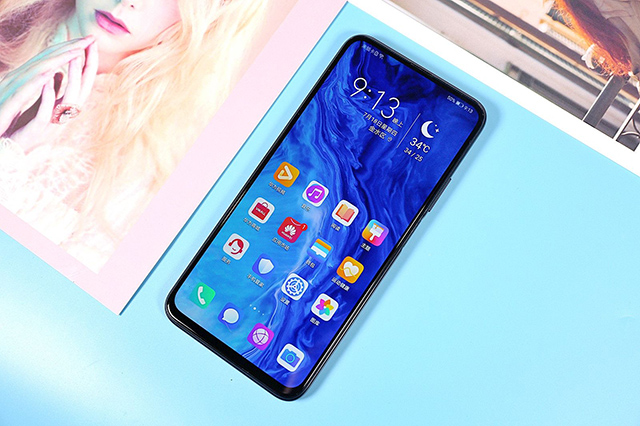 Honor 9X is a smartphone of Huawei Honor, with a 6.59-inch full screen and equipped with Kirin 810 chip.
On July 23, 2019, Huawei held the launch conference of the Honor 9X series in Xi'an. Honor 9X and Honor 9X PRO were officially unveiled.
On October 17, 2019, the Honor 9X series will land on the Russian market, followed by the Dutch market on October 24.
The Honor 9X series has several colors such as charm sea blue, charm flame red, phantom purple, Iceland white and magic night black. It is equipped with a 6.59-inch full screen, equipped with a lift-up front camera, and the screen accounted for 92%. The fingerprint key and power key are used. integrated design.
The Honor 9X series is equipped with a Kirin 810 chip with a 7nm process. It is designed with a Type-C interface, equipped with a 4000mAh battery, and retains a 3.5mm headphone jack. In terms of camera, Honor 9X rear 48-megapixel dual camera; Honor 9X Pro rear three-camera, including 48-megapixel main camera, 8-megapixel wide-angle lens and 2-megapixel depth-of-field lens, equipped with Glory owl algorithm and 102400 ISO, AIS handheld Super night scene supports exposure up to 30s. Honor 9X series supports up to 8GB LPDDR4x storage and 256GBUFS 2.1 body storage, equipped with Huawei's self-developed Ark compiler and EROFS super file system, and supports GPU Turbo 3.0. The Honor 9X series also supports Kirin Gaming+ technology, which can speed up the data transmission speed. It supports AI smart communication 2.0, which can bring 2.5 times the signal strength of the game, and can also wake up the voice assistant with one click to inquire about garbage classification.


No.4 Honor 20i(荣耀20i)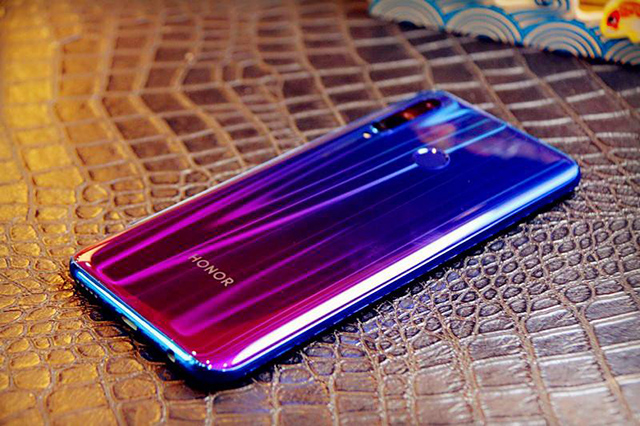 Honor 20i is a smartphone of Honor. It adopts the 6.21-inch pearl screen design. It has three standard colors: gradient red, gradient blue, and magic night black. It supports poster printing. The front lens has a maximum of 32 million pixels. AI high-speed rail mode and other functions.
On April 17, 2019, Honor held a new product launch conference in Beijing to launch the first new product, the Honor 20i, of the Honor 20 series.
Honor 20i uses three cameras, the total number of pixels (24 million + 2 million + 8 million three cameras) has reached 66 million, and the rear is 24 million super wide-angle three cameras, achieving a large viewing angle of up to 120°, doubling the viewing range. ; GPUTurbo2.0 technology blessing, and another AI elevator mode, AI high-speed rail mode and other functions.


No.5 OPPO K5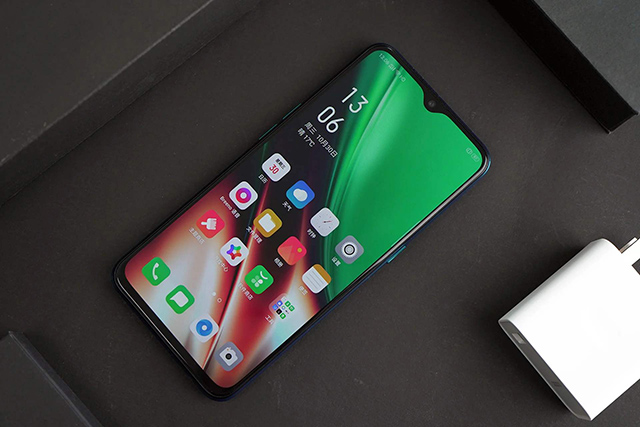 OPPO K5 is a smartphone developed by OPPO. There are three versions of this phone, namely 6GB+128GB, 8GB+128GB, and 8GB+256GB.
OPPO K5 mobile phone uses Qualcomm Snapdragon 730G mobile phone, supports 30W VOOC flash charge 4.0 and 64 million ultra-clear four shots. It uses a 6.4-inch AMOLED screen with a resolution of 2340×1080. The camera uses a rear four camera, which is a 64 million main camera + 8 million super wide-angle (119 degrees) + 2 million black and white + 2 million image combination. The front camera is 32 million pixels.
Optional up to 8GB memory and 256GB storage space; the first 30W VOOC flash charge 4.0, the battery capacity is 4000mAh; the official said that the maximum charge in 30 minutes is 67%, and it can be fully charged in 73 minutes; it also has dual Wi-Fi, Game Boost 2.0 and other functions.


No.6 vivo Z5x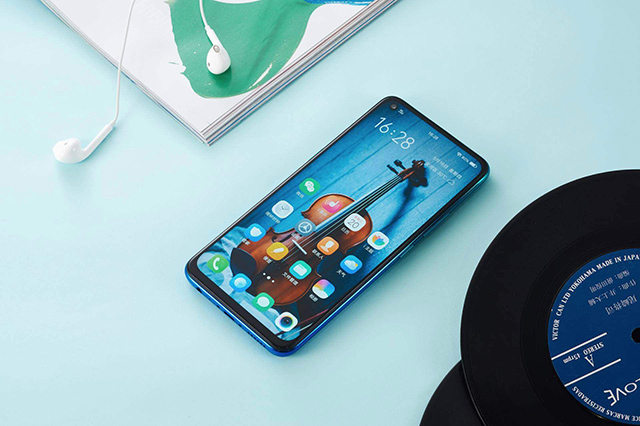 vivo Z5x is a mobile phone made by vivo.
On May 21, 2019, vivo mobile official Weibo announced a poster announcing that its Z series brand new product vivo Z5x will be officially unveiled on May 24.
The vivo Z5x is equipped with Qualcomm Snapdragon 712, using an eight-core Kryo360 architecture CPU, clocked at up to 2.3GHz, and Adreno 616 PC-level graphics processing GPU, and AI Engine artificial intelligence engine blessing, compared with the previous generation performance increased by up to 10% , Bringing users very powerful performance.
The vivo Z5x is equipped with UFS2.1 flash memory and LPDDR4x memory standard with faster reading speed. 8GB super-large running memory, 128GB super-large storage memory, and large-capacity memory bring users full pleasure. The flagship-level configuration ensures application games The smooth loading of the game enables the game to stay in the background and start quickly, and the switching between applications can also be as smooth as the clouds.
Vivo Z5x tightly wraps a 5000 mAh battery with an innovative small 3D shape design, with the Snapdragon 712 processor, using an advanced 10nm process technology, plus intelligent power saving optimization technology, standard configuration The 18W dual-engine flash charging provides users with better battery life performance. Not only that, vivo Z5x can also support OTG reverse charging function.


No.7 Honor V20(荣耀V20)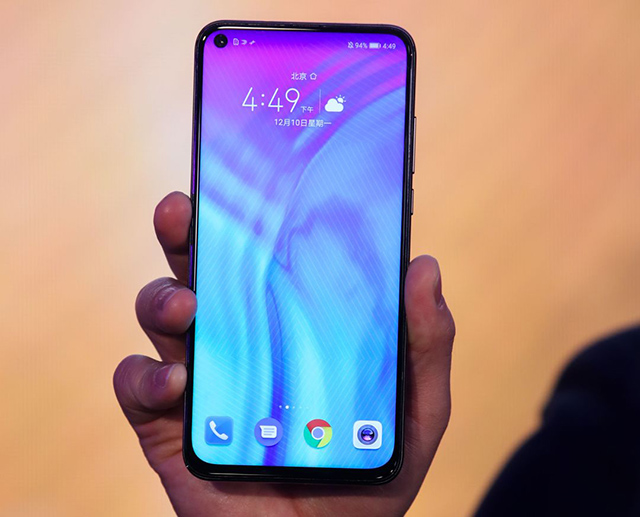 The Honor V20 is a smartphone of Huawei. It is equipped with a Kirin 980 processor. It uses an under-screen front-facing solution. It focuses on AI cameras. The main camera can reach 48 million pixels. On December 26, 2018, the Honor V20 was officially released. On January 22, 2019 local time, Honor Mobile held a new product launch conference in Paris, France, and officially released the "2019 Technology Benchmark" Honor V20 to overseas markets for global users.
The logo of the Honor V20 has been changed. The upgraded logo letters are all capitalized and the colors are more colorful. Using a glass backplane, some innovations have been made in texture: the V-shaped texture streamer effect. The 6.4-inch aperture screen has an aperture size of only 4.5mm and the resolution is Full HD.


No.8 Huawei Enjoy 10 plus(华为畅享10plus)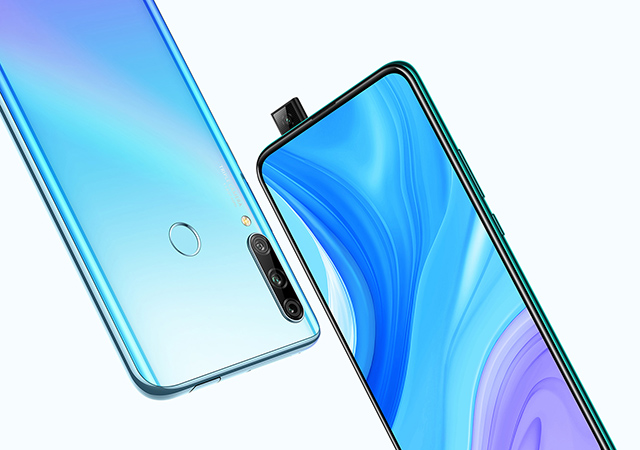 Huawei Enjoy 10 Plus is a smart phone developed by Huawei, targeting thousands of young people with a "liftable camera" phone. Equipped with Kirin 710F low-power eight-core processor, with up to 8GB of storage, and provides up to 128GB of body memory.
With a 19.5:9 6.59-inch screen, it provides a 4000mAh battery and supports 5V\2A fast charging technology.
Faced with the personal preferences of young users who do not follow the trend, Huawei Enjoy 10 Plus back shell adopts the "optical color-changing design" idea on the flagship model, which brings the emerald, emerald night black, red tea orange, and sky. The four trendy colors including the environment allow more young people to experience the distinctive personality of the flagship machine.
Based on the fashion trend color matching, Huawei Enjoy 10 Plus also has a 3D arc design.


No.9 Honor Play 3(荣耀play 3)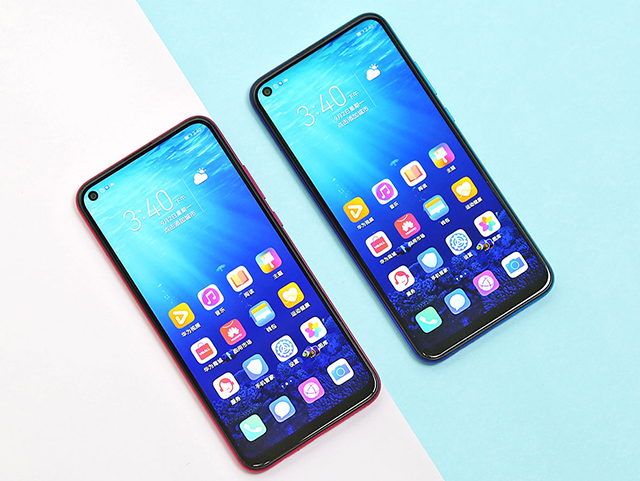 On September 4, 2019, the new series of Honor Play3 was officially released in Wuhan. Glory Play3 became the first mobile phone equipped with 48 million ultra-wide-angle AI three-camera, magic eye full-screen and full-scene acceleration engine.
At 10:08 on September 17th, Honor Play3 will be available on e-commerce platforms such as VMALL Mall, JD.com, Tmall, Suning.com, Vipshop, Gome, Honor Pro-selection and all platforms of Honor offline stores.
At 10:08 on September 24, the new Glory Play3 Aurora Blue color scheme was officially launched online and offline on all platforms. Glory Play3 Aurora Blue body adopts an integrated glare design, creating a starry rhythm texture full of future technology.


No.10 Redmi K20 Pro(红米K20 pro)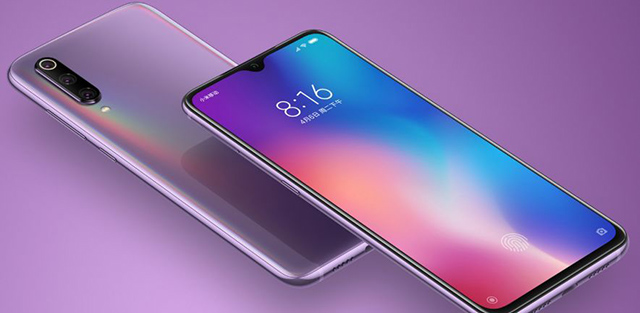 Redmi K20 Pro is a product of Xiaomi's Redmi brand mobile phone, equipped with Qualcomm Snapdragon 855 processor, using a pop-up lens design, with a 6.39-inch Samsung AMOLED screen and under-screen fingerprint.
The Redmi K20 Pro phone is available in three colors: flame red, glacier blue and carbon fiber black; it uses a 6.39-inch polar full screen, a high screen ratio of 91.9%, and a very narrow border of 2.1mm. The AMOLED screen adopts eye protection mode 2.0 and German VDE low blue light eye protection certification.
Redmi K20 Pro is equipped with Qualcomm Snapdragon 855 processor. Rear three-camera, Sony 48 million main camera, 8 million portrait lens, 13 million anti-distortion ultra-wide angle, intelligent scene recognition; front 20 million pop-up camera, large wide-angle panoramic photo; handheld super night scene, 960 frames slow motion, lifting Front-mounted camera, AMOLED extreme full screen [3], seventh-generation fingerprint unlock under the screen [4] and other functions.
Using 4000mAh large power + AI intelligent power saving, using 27W fast charge, charging 58% in half an hour.