Company Name: 华为技术有限公司
English Name: HUAWEI TECHNOLOGIES CO., LTD
Number of Employees: 180,000+ people (2018)
Industry: Software and Information Technology Services
Annual Turnover: RMB 721.2 billion (2018)
Founded: 1987
Business Scope: IT, radio, microelectronics, communication, routing, program-controlled switches, etc.
Well-known Products: smart phones, terminal routers, switches, computers
Founder: Ren Zhengfei
Number of patents: 74,307 (end of 2017)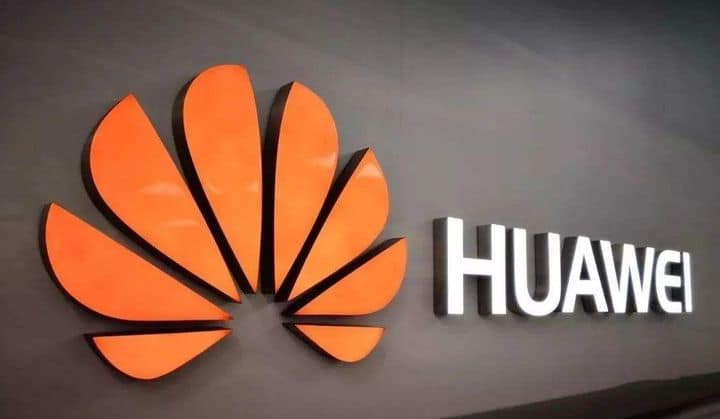 icon-book

Huawei Development History
Early History
In 1987, it was founded in Shenzhen, Guangdong, and became a sales agent for a Hong Kong company that produces customer exchanges (PBXs).
In 1989, PBX was independently developed.
In 1990, it began to independently develop and commercialize PBX technology for hotels and small businesses.
In 1992, began to develop and launch rural digital exchange solutions.
In 1994, C & C08 digital program-controlled switches were launched.
In 1995, sales reached 1.5 billion yuan, mainly from China's rural market. Established Intellectual Property Department, Beijing R & D Center, and passed CMM Level 4 certification in 2003.
In 1996, it introduced integrated service access network and optical network SDH equipment. Signed a contract with Hutchison Whampoa in Hong Kong to provide fixed network solutions. Established Shanghai R & D Center and passed CMM Level 5 certification in 2004.
Develop New Markets
Testing Hong Kong
In 1996, Huawei cooperated with Hutchison Telecom, a subsidiary of Changjiang Industry, to provide "commercial network" products with narrowband switches as the core. Huawei's C & C08 machine entered the Hong Kong local telephone network and opened many domestic unopened services. The first step for Huawei's large-scale switches to enter the international telecommunications market.
Journey to Russia
Huawei seized the strategic cooperation partnership reached by China and Russia, a hidden business opportunity in the changes in international relations, and accelerated cooperation with Russia. In 1996, Huawei began to enter the CIS market. For three years, Huawei laid more than 3,000 kilometers of fiber-optic cables between Moscow and Novosibirsk, the capital of Siberia.
Enter Europe and America
Since 1998, Huawei has explored Europe and the United States, its core markets. Although the first contract was only US $ 38, by 2001, Huawei had signed a GSM equipment supply contract of tens of millions of dollars with the Russian national telecommunications department.
At the end of 2002, Huawei obtained another 3,797 kilometers of long-distance national optical transmission lines. By 2003, Huawei's sales in the CIS countries exceeded US $ 300 million, ranking it among the top international large equipment suppliers in the CIS market.
The European market has become the focus of Huawei's business development. Many of its innovative businesses have landed in Europe for the first time. For example, the first distributed base station, the first 2G, and 3G combined base station were located in Germany. At the same time, Huawei 's global capability center, financial Both the center and the risk control center are located in Europe; in terms of sales revenue contribution, Europe is even more important.
Battle Asia Africa Latin America
In 1999, R & D was established in Bangalore, India
center. The R & D center obtained CMM4 certification and CMM5 certification in 2001 and 2003 respectively. Became the main supplier of China Mobile's national CAMEL Phase II intelligent network, which was the largest and most advanced intelligent network in the world at that time.
In the two years from 1999 to 2000, Huawei successively won the GSM market in Vietnam, Laos, Cambodia and Thailand. Subsequently, Huawei gradually expanded its advantages to the Middle East and African markets.
In 2002, sales in overseas markets amounted to US $ 552 million. Although global telecommunications infrastructure investment fell by 50% from 2001 to 2002, Huawei's international sales increased by 68%, from US $ 328 million in 2001 to US $ 552 million in 2002. Huawei has passed UL's TL9000 quality management system certification. Deploy the world's first mobile model for China Mobile.
Transforming Huawei
Marketing Resigns
The construction of Huawei's large-scale human resources system began in 1996. In January 1996, Huawei's marketing department resigned collectively. At that time, all the leading cadres of Huawei's marketing department, from the president of the marketing department to the directors of various regional offices, all the cadres above the office director had to submit two reports, one was a job report, and the other was a resignation report. In response, the company approved one of the reports based on its performance, development potential and corporate development needs. About 30% of the cadres were replaced during the competition assessment.
Transformation Management
In 1997, the wireless GSM solution was launched. The market was expanded to major Chinese cities in 1998. Established joint R & D laboratories with Texas Instruments, Motorola, IBM, Intel, Agere Systems, Sun Microsystems, Altera, Qualcomm, Infineon and Microsoft.
Since 1997, IBM, Towers Perrin, The Hay Group, PricewaterhouseCoppers (PWC) and Fraunhofer-Gesellschaft (FhG) have become Huawei's consultants in process change, employee equity plans, human resource management, financial management and quality control.
In 1998, a three-year draft of the "Huawei Basic Law" was formally implemented. This is China's first "corporate constitution" and system that summarizes corporate strategies, values, and management principles.
Huawei has identified IBM as its learning model and strategic partner on the road to world-class enterprises. Huawei first determined the transformation of its business model from a telecommunications equipment manufacturer to a telecommunications overall solution provider and service provider, in order to give full play to the overall advantages of Huawei's complete product line. This can also draw on the knowledge and experience of IBM's business model transformation process since 1993. Next, about 50 IBM management consultants entered Huawei. In the five years before and after, Huawei invested about $ 50 million to transform its internal management and business processes. Huawei also formed a 300-person management engineering department to complement the work of IBM consultants.
In 1998, the product digital micro-cellular server control switch was patented. Nanjing R & D Center was established and passed CMM Level 4 certification in June 2003.
In 1999, Huawei's employees reached 15,000 and its sales exceeded 10 billion for the first time, reaching 12 billion yuan.
Transformation Process
In 2000, Huawei introduced IBM Integrated Supply Chain Management, adjusted the company's organizational structure, and established a unified supply chain management department, which includes manufacturing, procurement, customer service, and global logistics.
In 2000, R & D center was established in Stockholm, Sweden
. Contracted sales exceeded US $ 2.65 billion, of which overseas sales exceeded US $ 100 million. Established R & D centers in Silicon Valley and Dallas.
Global Joint Venture
In 2001, Avansys, a non-core subsidiary, was sold to Emerson for $ 750 million. Established four R & D centers in the United States. Join the International Telecommunication Union (ITU).
In 2003, a joint venture was established with 3Com to focus on the research of enterprise data network solutions. Cisco Systems accused Huawei of infringing some of Cisco's technology patents; however, Cisco eventually withdrew the complaint, and the two parties resolved all patent disputes and acknowledged that Huawei did not infringe.
In 2004, a joint venture was established with Siemens to develop TD-SCDMA mobile communication technology for the Chinese market. Huawei won China Telecom's national backbone network optimization contract. The goal of this project is to optimize China Telecom's 163 backbone networks in Guangdong Province. According to the contract, Huawei's high-end router NE5000 won 100% of the market share of the TSR purchase contract and successfully entered two super nodes of the national backbone network.
Huawei signed a contract with China Telecom to build more than 12 million ADSL lines, further strengthening Huawei's position as China Telecom's largest strategic partner.
Obtained a contract worth more than 25 million US dollars for Dutch operator Telfort, achieving a major breakthrough in Europe for the first time. After Eastern Europe and Southern Europe successively opened their markets, Huawei began to advance into Western Europe and North America, and set the center of the European regional department in Paris.
In 2005, overseas contract sales exceeded domestic contract sales for the first time. Signed the Global Framework Agreement with Vodafone and officially became Vodafone's preferred communications equipment supplier. On April 28, British Telecom (BT) announced its 21st Century network supplier list. As the only Chinese manufacturer, Huawei and international multinational companies were shortlisted in the "eight short list of companies" to provide multi-service network access for BT21 Century Networks. (MSAN) components and transmission equipment.
Won the construction of a national CDMA2000 3G network for Thai CAT, worth 187 million US dollars.
Donated $ 5 million in cash and equipment to the tsunami-affected countries. Became a DSL partner of Australian operator Optus, providing DSL access equipment supporting high-speed data, voice (including IP voice services), video broadcasting and business services. Obtained a license to manufacture and sell mobile phones in China.
As of June 2005, Huawei has 10 joint R & D laboratories.
In 2006, 49% of H3C's shares were sold for $ 880 million. Established a joint R & D center in Shanghai with Motorola to develop UMTS technology. The launch of a new corporate logo fully reflects its spirit of focusing on customers, innovation, steady growth and harmony.
At the ITU Exhibition in Hong Kong in 2006, Huawei launched an FMC solution based on the All IP network. The number of Huawei Mobile Softswitch users exceeded 100 million. As the global mobile softswitch market leader, Huawei mobile softswitch shipments rank first in the world.
In 2007, a joint venture with Symantec was established to develop storage and security products and solutions. Established a joint venture with Global Marine to provide end-to-end network solutions for submarine cables. Become a partner of all top operators in Europe at the end of 2007. Vodafone was awarded the 2007 Outstanding Performance Award and is the only telecommunications network solution provider to receive this award. Launched a mobile fixed convergence (FMC) solution strategy based on an all-IP network to help telecom operators save total operating costs and reduce energy consumption.
In 2008, it was named one of the top ten most influential companies in the world by Business Week. According to Informa's consulting report, Huawei ranks third in the world in the mobile device market. First large-scale commercial UMTS / HSPA network in North America to build next-generation wireless networks for Canadian operators Telus and Bell. The cumulative global shipments of mobile broadband products exceed 20 million units. According to ABI data, the market share ranks first in the world.
In 2008, a total of 1,737 PCT patent applications were submitted. According to statistics from the World Intellectual Property Organization, it ranked first in the 2008 patent application company (person) ranking; LTE patents accounted for more than 10% of the world.
After the Wenchuan earthquake, Huawei and its employees donated 26.3 million yuan in cash and 58 million yuan in emergency communications equipment to the disaster area. Ranked 44th in the 2008 China Top 500 Enterprises List jointly released by the China Enterprise Confederation and China Entrepreneurs Association.
On January 16, 2009, TeliaSonera, a Nordic telecommunications operator, announced the signing of two 4G LTE commercial network contracts. China's Huawei and Sweden's Ericsson will build LTE mobile broadband in Europe and successfully deliver the world's first LTE / EPC commercial network. The number of contracts ranks first in the world.
In 2009, Huawei's global sales revenue was US $ 21.8 billion, an increase of 19%, or approximately 149.1 billion yuan.
In 2009, the wireless access market share ranked second in the world. The first to release an end-to-end 100G solution from routers to transmission systems. Won the 2009 Outstanding Company Contribution Award of the IEEE Standards Organization. Won the "Business Emerging Award" from the Financial Times, and was selected as one of the top five most innovative companies in the Fast Company magazine. The main products have achieved a reduction in resource consumption by more than 20% year-on-year, and more than 3,000 new energy power supply solution sites have been deployed worldwide. First large-scale commercial UMTS / HSPA network in North America to build next-generation wireless networks for Canadian operators Telus and Bell. The cumulative global shipments of mobile broadband products exceed 20 million units. According to ABI data, the market share ranks first in the world.
In 2010, Huawei's unaudited full-year sales revenue reached 28 billion US dollars, or 185 billion yuan, an increase of 28% over 2009.
In 2010, Huawei surpassed Nokia Siemens and Alcatel-Lucent to become the world's second largest communications equipment manufacturer after Ericsson. More than 80 SingleRAN commercial networks have been deployed worldwide, of which 28 have been commercially released or will soon release LTE / EPC services. Established a safety certification centre in the UK. Signed a voluntary agreement on energy conservation with the Ministry of Industry and Information Technology of China. Join the United Nations World Broadband Commission. Won the 2010 "The Economist" magazine's 2010 company innovation award.
On July 8, 2010, Fortune, a well-known American magazine, announced the latest ranking of Fortune Global 500 companies in 2010, and Huawei was shortlisted for the first time. After Lenovo Group, Huawei became the second Chinese private technology company to break into the world's top 500 and the only unlisted company in the top 500.
In September 2010, Huawei C8500, as the first batch of Tianyi Qianyuan 3G smartphones launched by China Telecom, exceeded one million units in 100 days of retail sales, setting a record of "more than one hundred days." By the end of 2010, more than 20 million Tianyi terminal products manufactured by Huawei had been shipped, which has become one of the important driving forces for the development of the CDMA industry chain. According to Sino's 2010 report, with the in-depth cooperation with China Telecom, Huawei's overall share of the EVDO market has reached 23.1%, and it continues to remain the market leader. Greatly promoted the leapfrog growth of Huawei smartphones.
In 2011, GigaSite solution and U2Net, a ubiquitous ultra-broadband network architecture, were released. Twenty cloud computing data centers have been built, and it is estimated that 10,000 people will invest in cloud computing. Launched Huawei Honor phone, with 20 million smartphones sold.
Huawei and Symantec announced that the two parties have reached an agreement on Huawei's acquisition of a 49% stake in Huasai, acquiring Huasai for $ 530 million.
The "2012 Lab" was established. Launch of HUAWEI SmartCare solution. It has won 6 top LTE top awards worldwide. Selected as the first batch of "National Technology Innovation Demonstration Enterprises".
On May 9, 2011, Huawei announced that it has signed a contract with Everything Everywhere (EE for short), the largest mobile operator in the UK, to fully upgrade EE's GSM 2G network in the UK. This is Huawei's first large-scale wireless network contract in the UK; the contract is for four years.
In 2012, we continued to promote global localization operations, strengthened investment in Europe, focused on increasing investment in the United Kingdom, established new research and development centers in Finland, and established local boards and advisory committees in France and the United Kingdom. In the 3GPP LTE core standard, it has contributed 20% of the total number of global approval proposals. Released the industry's first 400G DWDM optical transmission system, and released the industry's largest 480G circuit board in the IP field. We have launched cloud computing cooperation with customers in 33 countries around the world, and built the world's largest desktop cloud with a scale of 70,000. The Ascend P1, Ascend D1 quad-core, Honor and other mid-to-high-end flagship products launched are selling well in developed countries.
On February 26, 2012, at the 2012 WMC 2012 in Barcelona, ​​the first mobile phone equipped with the self-developed quad-core mobile central processor K3V2, the "Ascend D quad", was independently designed by Huawei's subsidiary Hisilicon. It is also the smallest quad-core processor in the industry in 2012. At the same time, Huawei has become the first domestic mobile phone manufacturer to launch a self-developed mobile central processing unit for mobile phones. This move is of great significance for breaking the monopoly of mobile phone CPUs by Qualcomm, Texas Instruments and nvidia.
On March 18, 2012, Huawei released the electronic mall to enter the e-commerce channel, and the courier company has switched to SF.
On March 27, 2012, Huawei's bid for the Australian National Broadband Project was rejected.
On July 30, 2012, Huawei officially released the Emotion UI system in Beijing, achieving the purpose of Huawei's sharing of unique and unique applications.
According to IDC data, in July 2012, Huawei became the third-largest smartphone manufacturer in the world, after Samsung and Apple.
2013
The Global Financial Risk Control Center was established in London, UK to oversee Huawei's global financial operational risks, ensuring that financial and financial operations are regulated, efficient, and low-risk. The European Logistics Center was officially put into operation in Hungary, radiating to Europe, Central Asia, and the Middle East and Africa.
As the main promoter of the EU 5G project and the initiator of the UK's 5G Innovation Center (5GIC), it has issued a 5G white paper, actively built a 5G global ecosystem, and conducted close joint research with more than 20 universities around the world; Huawei's development of wireless future technology development , Industry standards and the industry chain actively contribute.
The 400G router commercial solution was recognized by 49 customers and put into commercial use on a large scale. In addition, Huawei also released the first 1T routing line card for backbone routers, and a 40T ultra-large-capacity WDM prototype and a new optical AOSN architecture.
It continues to lead the global commercial deployment of LTE and has entered more than 100 capital cities around the world, covering nine major financial centers.
The world's first agile network architecture centered on business and user experience and the world's first agile switch S12700 were released to meet the needs of new applications such as cloud computing, BYOD, SDN, the Internet of Things, multi-services and big data.
Focusing on consumers, Make it Possible continues to focus on boutique strategies. The flagship model Huawei Ascend P6 achieves a win-win situation for brand profits. The smartphone business has achieved a historic breakthrough, entering the global TOP3, and the popularity of Huawei 's mobile phone brands worldwide. A year-on-year increase of 110%. [19]
In 2013, Huawei mainly has three major business segments, including communication network equipment (operators), corporate networks, and consumer electronics. Among them, the consumer electronics business has developed rapidly, and Huawei's mobile phone sales have jumped to the third place in the world, behind Apple and Samsung.
2014
Established 5G innovation research centers in 9 countries around the world.
Construction of 186 commercial networks of 400G core routers worldwide.
Build more than 480 data centers for global customers, including more than 160 cloud data centers.
There are 16 global R & D centers and 28 joint innovation centers.
Join 177 standards and open source organizations worldwide and hold 183 important positions in them.
In 2014, more than 75 million smartphones were shipped.
2015
According to data released by the World Intellectual Property Organization, in the ranking of corporate patent applications in 2015, Huawei topped the list for the second consecutive year with 3,898.
Huawei LTE has entered more than 140 capital cities and successfully deployed more than 400 LTE commercial networks and more than 180 EPC commercial networks.
In the field of optical transmission, Huawei and European operators jointly built the world's first 1T OTN network, and cooperated with British Telecom to complete the industry's highest-speed 3Tbps optical transmission live network test.
Released the world's first agile IoT solution based on SDN architecture.
The world's first 32-channel x86 open architecture minicomputer Kunlun server was released.
More than 100 million smartphones were shipped. Huawei ranks among the top three globally in the global smartphone market and tops the Chinese market share (GFK data).
On May 7, 2015, Huawei announced the establishment of the Huawei European Research Institute in Leuven, Belgium.
In 2015, Huawei launched a green building pilot at the Global Certification Testing Center (GCTC) new experimental building at the Songshan Lake base. After the completion, it will meet the requirements of the US LEED (Leadership in Energy and Environmental Design) gold level and China's Samsung certification for green buildings.
In 2015, Huawei opened a new research and development park in India, increasing the park's capacity from the current 2,500 to 5,000.
2016
On June 8, 2016, the "2016 BrandZ Top 100 Most Valuable Brands in the World" announced that Huawei's ranking rose 20 places to 50th.
On July 26, 2016, Huawei Consumer Business CEO Yu Chengdong disclosed that in the first half of 2016, Huawei's smartphone sales were 60.56 million units, an increase of 25% over 2015; revenue was 77.4 billion yuan, an increase from 2015 41%.
In August 2016, the All-China Federation of Industry and Commerce released the "2016 Top 500 Private Enterprises in China" list, and Huawei became the top 500 with an annual operating income of 395.009 billion yuan.
2017
In early 2017, Huawei clarified its public cloud strategy. In August, Huawei issued a document internally announcing the adjustment of the organizational structure, and the cloud business unit Cloud BU was upgraded to a first-level department to gain greater business autonomy. Previously, Cloud BU was a second-level department of Huawei and was affiliated with the company's product and solution department. In September, Huawei announced that it has become the first player in the Chinese public cloud market for three years and entered the top five in the world.
On December 21, 2017, Baidu and Huawei jointly announced that they had reached a comprehensive strategic cooperation.
2018
In early 2018, Huawei released its 2017 annual report and released a new vision and mission: to bring the digital world into everyone, every family, and every organization, and build a smart world where everything is connected.
On February 27, 2018, Huawei and Fraunhofer IIS, an audio and media technology research organization, signed a global license agreement for an MPEG-4 audio patent portfolio.
On May 13, 2018, SVA Media and Huawei Technologies Co., Ltd. jointly signed a Strategic Cooperation Agreement.
On June 21, 2018, U.S. lawmakers urged Alphabet-owned Google to reconsider its relationship with Chinese tech giant Huawei.
In July 2018, Daqing Oilfield Company and Huawei Technologies Co., Ltd. signed a strategic cooperation agreement in Shenzhen.
On October 10, 2018, Huawei launched a self-driving mobile data center.
On October 11, 2018, Huawei and Baidu reached a strategic cooperation in the field of 5G MEC.
On December 24, 2018, Huawei released a smart computing strategy
On March 29, 2019, Huawei's global sales revenue in 2018 was 721.2 billion yuan, a year-on-year increase of 19.5%; net profit was 59.3 billion yuan, a year-on-year increase of 25.1%.
As of June 6, 2019, Huawei has obtained 46 5G commercial contracts in 30 countries around the world, with more than 100,000 5G base station shipments.
On August 8, 2019, Huawei released "Top Ten Trends for 2025" . On August 9, Huawei officially released the Hongmeng System. On September 18, Huawei released the Atlas 900 AI training cluster.
On November 19, 2019, Huawei purchased NavInfo's new high-precision map data products to promote the landing of autonomous driving
icon-umbrella

Product Service
Business Area
Huawei focuses on the field of ICT infrastructure, focusing on government and public utilities, finance, energy, electricity
Customer and other needs such as power and transportation continue to innovate, providing ICT products and solutions that can be integrated by partners, helping companies improve the efficiency of communications, office and production systems and reduce operating costs.
Huawei will continue to be consumer-centric, and strive to build the world's most influential terminal brand through multiple channels such as operators, distribution and e-commerce, and bring consumers a simple and pleasant mobile Internet application experience. At the same time, Huawei customizes and produces terminals according to the specific needs of telecom operators, helping telecom operators to develop their business and achieve success.
Huawei also integrates its understanding of network, cloud computing, and future personal and home integration solutions into various terminal products, adheres to "openness, cooperation, and innovation", and has established good relationships with operating system manufacturers, chip vendors, and content service providers. To build a healthy and complete terminal ecosystem.
Huawei Technologies (Huawei) is a leading global telecommunications solution provider, focusing on establishing long-term partnerships with operators. Huawei has dedicated employees and strong R & D capabilities, responds quickly to customer needs, and provides customized products and end-to-end services to help customers succeed in business.
Huawei's products and solutions cover mobile, broadband, IP, optical networks, network energy, telecommunications value-added services, and terminals, and are committed to providing all-IP convergence solutions that enable end users to enjoy at any time and from any terminal. Consistent communication experience to facilitate people's communication and enrich people's lives.
In August 2017, Cloud BU, Huawei's cloud business unit, was promoted to a first-level department. Xu Zhijun, vice chairman and rotating CEO of Huawei, proposed that Huawei Cloud BU should have a "new organizational form, a new operating mode, a new operating background, and a new customer-oriented approach.
Huawei's products and solutions have been used in more than 170 countries around the world, serving 45 of the top 50 global operators and 1/3 of the world's population. Specifically, it includes the following ten aspects: 1. Wireless access 2. Fixed access 3. Core network 4. Transmission network 5. Data communication 6. Energy and infrastructure 7. Business and software 8. OSS 9. Secure storage 10. Huawei terminal .
On October 12, 2018, Huawei announced the latest progress in the field of quantum computing: the launch of the quantum computing simulator HiQ cloud service platform.
Global Operations
Huawei entered Hong Kong in 1996; Russia in 1997; India in 1998; Middle East and Africa in 2000; rapidly expanded to more than 40 countries and regions including Southeast Asia and Europe in 2001; and entered the United States in 2002.
As of the end of 2016, Huawei has branches or representative offices in 168 countries around the world. At the same time, according to the capabilities of different countries or regions, it has established 16 research institutes and 28 innovations in the United States, Europe, Japan, India, Singapore and other regions. Center, 45 product service centers. Huawei has the world's largest R & D team with more than 70,000 people. 10% of its annual sales are invested in R & D, and a total of 36,511 patent licenses have been obtained. In the past 10 years, Huawei has invested US $ 25 billion in R & D.
In such a global market network and R & D platform, the product development needs are from Huawei, the architecture is designed by top European and American experts, the hardware is completed by the Huawei China team, the software is mainly undertaken by Indian scientific and technological personnel, and the manufacturing is mainly completed by Foxconn. It will then be sold on Huawei's global market network.
In 2015, Huawei supported the stable operation of more than 1,500 customers' networks, ensuring the stability of more than 130 major events / natural disaster networks worldwide. [35]
Huawei's global expansion has three core characteristics:
Full Westernization
Since 1996, Huawei has hired more than a dozen consulting companies from the United States and the United Kingdom, such as IBM, to conduct research and development, supply chain, human resources, financial, and market management reforms of Huawei. The cost of management change in the past 17 years has reached more than 50 As a result, a complete set of systems and processes that are close to or even identical to those of Western companies have been constructed. This is the fundamental factor for Huawei to gain a foothold in the global market and succeed.
Legal Compliance
Complying with the laws of the United Nations and the United States, Huawei regards U.S. law as international law because, in fact, the United States can use its own laws to crack down and sanction any enterprise worldwide. In addition, you must strictly abide by the laws of your country. Huawei has been developing in the Brazilian market for nearly 20 years, with a cumulative loss of $ 1.3 billion. The main reason for the loss is the lack of awareness of the Brazilian legal environment. Many foreign companies have a long history of losses in Brazil. In 2013, Huawei made a profit of USD 2 million for the first time in Brazil. If it is calculated with a profit target of USD 60 million per year in the future, it will take 23 years to achieve a static turnaround.
Cultural Compliance
Huawei has an ethics compliance committee whose main function is to guide and regulate Huawei employees to actively adapt to and integrate into their country or region in terms of language, customs, religion, and even living habits.
icon-sun-o

Research and Develop
Research Institute
As early as 1999, Huawei has established a mathematical institute in Russia to attract top Russian mathematicians to participate in Huawei's basic research and development. After entering the 21st century, Huawei's efforts to establish overseas branches and attract talents have further increased: the research institute set up in Munich, Germany has nearly 400 experts, and the localization rate of the R & D team is nearly 80%.
Since 2001, Huawei has accelerated the advancement of its international R & D layout. The United States is the birthplace of CDMA, data communications, and cloud computing. Huawei has established two research institutes in Silicon Valley and Dallas. Europe is the birthplace of 3G, and Ericsson is the leader of 3G technology. To this end, Huawei set up the 3G Technology Institute in Stockholm, Sweden. Russia is a world leader in the field of radio frequency, and Huawei established a research institute focusing on radio frequency technology development in Moscow.
Huawei has established 16 studies in Germany, Stockholm, Sweden, Dallas and Silicon Valley, Bangalore, India, Moscow, Russia, Japan, Canada, Turkey, Shenzhen, China, Shanghai, Beijing, Nanjing, Xi'an, Chengdu, Hangzhou, Chongqing, Wuhan and other places By. In 2015, there were about 79,000 people engaged in research and development, accounting for 45% of the total number of companies.
The main research directions of the 2012 laboratory are next-generation communications, cloud computing, audio and video analysis, data mining, and machine learning. The main direction is the development direction of the next 5-10 years. "2012 Lab" has many mysterious laboratories named after world-renowned scientists or mathematicians, including Shannon Lab, Gauss Lab, Schild Lab, Euler Lab, Turing Lab, etc.
Huawei's "Noah's Ark Lab" is mainly focused on artificial intelligence. It is established in the Hong Kong Science Park. The director of the lab is a professor from a local university in Hong Kong. It employs researchers from all regions of the world to conduct basic research.
On February 27, 2014, at the 2014 Mobile World Congress in Barcelona, ​​Spain, Huawei worked with the EU and industry parties to promote the formal establishment of the 5GPPP Association (5G Public-Private Partnership Alliance).
On January 20, 2015, Huawei announced in Xi'an that the Network Function Virtualization Open Lab (NFV Open Lab) was officially completed with an initial investment of more than $ 5 million.
As of December 31, 2015, Huawei has joined more than 300 standards organizations / industry alliances / open source communities and held more than 280 important positions in IEEE-SA, ETSI, WFA, TMF, OpenStack, Linaro, OASIS, CCSA and other organizations Member of the Board. More than 4,800 standard proposals were submitted in 2014, and more than 5,400 proposals were submitted in 2015, with more than 43,000 proposals submitted in total.
In May 2016, a new Dubai Research Center was established (to meet the needs of the Middle East and North Africa region).
French Institute
On June 14, 2016, Huawei announced the establishment of the French Mathematical Institute. It aims to dig French basic mathematical resources, and is committed to the research of basic algorithms such as the communication physical layer, network layer, distributed parallel computing, and data compression storage. It has long focused on strategic projects such as 5G and short-term products, and completed the global architecture design of distributed algorithms. Huawei also established four R & D centers in Paris for mathematics, aesthetics, home terminals, and wireless standards. On the day of establishment, Huawei's managing director Xu Wenwei said that Huawei has entered the 'no man's land', there are no guides and followers, and there are still many uncertainties in the future.
Russian Institute
Huawei's Russian Institute is independent of the European Institute, which has made huge breakthroughs in 3G and 2G algorithms. The Russian Institute includes seven "competence centers" to gather local talents in the basic algorithm field. The seven capability centers are: nonlinear capability center, algorithm engineering capability center, optimization capability center, channel coding and decoding capability center, source codec capability center, big data analysis capability center, and parallel programming capability center.
Canadian Institute
Founded at the end of 2008, the Canadian Institute is a 5G core competitiveness research center located in Ottawa, Toronto, Montreal, and Waterloo, and has more than 400 researchers.
Japan Institute
The Japan Institute is mainly engaged in materials research.
Indian Institute
The Indian Institute focuses on software delivery.
Research Direction
Focusing on key technologies, architectures, and standards in the ICT field, we are continuously investing in providing a wider, smarter, and more energy-efficient zero-wait pipeline to create a better experience for users. It will continue to innovate in the future 5G communication, network architecture, computing and storage, and achieve important innovation results. At the same time, it will work closely with partners from industry, academia, and research institutions to lead the future network from research to innovation implementation. It also established 28 joint innovation centers with leading operators to turn leading technologies into customers' competitive advantages and commercial success.
Huawei closely integrates mainstream international standards with industry and works closely with mainstream global operators to contribute to the expansion of the ICT industry. Huawei promotes WRC-15 to add at least 500MHz global frequency band to IMT and releases a white paper on 5G technology Vision; promotes important issues such as network capability opening and Service Chaining in the SAE / PCC field; leads the NFV standard and promotes the ICT integration standard ecological environment; promotes Carrier SDN Industry incubation; promote easier and more interoperable, and appropriately enhanced security principles in the IP / Internet field; lead the Flex-OTN standard and be a major contributor to the 100GE / 400GE Ethernet standard; initiate and lead research on next-generation WiFi standards in IEEE 802.11.
Research Investment
In 2013, Huawei's R & D expenses were RMB 30,672 million, accounting for 12.8% of revenue. The research and development expenses invested in the past ten years have exceeded RMB 151,000 million.
In 2014, Huawei invested RMB 40.8 billion (equivalent to USD 6.5 billion) in R & D, which accounted for 14.2% of sales revenue for that year. In the past ten years, Huawei has invested more than RMB 190 billion in research and development.
In 2015, Huawei's R & D investment was 59.6 billion yuan, accounting for 15.1% of 2015 sales revenue. In the past ten years, Huawei has invested more than 240 billion yuan in research and development.
In 2016, among the top ten companies in global R & D investment, Huawei ranked ninth, with about 9.2 billion US dollars (about 63 billion yuan), which has surpassed giants such as Apple and Cisco.
Scientific Research Results
On May 17, 2019, a Huawei operating system team led by a professor developed an independent property right operating system, Hongmeng.
icon-exchange

Foreign Cooperation
In the field of operator business, Huawei has proposed the concept of "Open ROADS to a Better Connected World". By focusing on ICT infrastructure and fully opening up ICT capabilities, Huawei has built an open ecosystem for operators' digital transformation and connected global operators and partners to achieve Win-win business.
In the field of enterprise business, Huawei adheres to the "integrated" strategy, and builds a broad ecosystem with solutions such as cloud computing, agile networks, safe cities, finance, and eLTE. Huawei has more than 500 enterprise-level cloud computing partners, over 10,000 public cloud partners, and has developed the FusionSphere Open Cloud Computing Alliance. Huawei's agile network is open at all levels, and it has developed more than 200 ecological partners in areas such as agile campuses, agile data centers, and agile IoT.
In the field of consumer business, Huawei joins hands with international leading brands in the fashion, automotive, and home appliance industries to conduct cross-border cooperation and joint innovation in smartphones, smart watches, smart homes, and connected cars, etc. Product experience is brought to consumers worldwide.
Huawei actively develops close cooperation with industry, developers, academia, and industry standards organizations, promotes business and technological innovation, and promotes the industry to establish a win-win cooperation and fair competition in the industry's healthy development ecosystem. In 2015, the number of Huawei's Joint Innovation Centers increased to 36; the Fertile Soil Developer Enabling Program invested in the next five years was announced; more than 100 new research projects were funded through the Huawei Innovation Research Program (HIRP); Participate in international standards organizations, industry alliances, and open source communities.
Huawei has cooperated with the Huawei Information and Network Technology Academy in more than 140 universities around the world to provide practical training for more than 5,000 talents. In Bangladesh, Huawei worked with the Ministry of Posts and Telecommunications and Information Technology (MoPT & IT) Information and Communication Technology Department and telecom operator Robi Axiata to provide ICT training to 240,000 rural women.
On February 23, 2018, according to a global media report citing foreign media reports, on the eve of the World Mobile Communications Conference (MWC), Vodafone and Huawei announced that the two companies in Spain cooperated to use the non-independent 3GPP 5G new wireless standard and the Sub6 GHz frequency band to complete The world's first 5G call test. According to Huawei, the test results show that 5G technology based on the 3GPP standard has matured.
On September 29, 2018, China Unicom and Huawei performed the first domestic 5G off-site ensemble concert.
On July 10, 2019, Monaco achieved full 5G coverage through cooperation with Huawei. On September 16, Ren Zhengfei said: Huawei is willing to sell 5G technology, and it is a one-time buyout.
On October 4, 2019, Huawei launched the 2019-2020 Global Information and Communication Technology (ICT) Skills Contest and the 2019 "Seeds of the Future" project at the International Conference Center in Lusaka Mulungushi, Zambia.
icon-gears

Corporate Events
On August 23, 2018, the Australian government banned Chinese companies Huawei and ZTE from supplying equipment for its planned 5G mobile network on the grounds of national security concerns. On August 23, Chinese Ministry of Foreign Affairs spokesman Lu Kang called the Australian move "an artificial barrier" and "discriminatory practices" and urged the Australian government to provide a level playing field for Chinese companies operating in the country.
At a press conference in Shenzhen headquarters in March 2019, Huawei revealed to the outside world that the U.S. government was suspected of attacking Huawei's servers to steal email and source code. Earlier, Huawei issued an important statement at its Shenzhen headquarters: it decided to sue the US government.
On May 16, 2019, the U.S. Department of Commerce, Industry and Security Bureau added Huawei Technologies Co., Ltd. and its 68 subsidiaries to the restricted list.
On May 20, 2019, the United States announced that the ban on Huawei would be delayed for 90 days.
On June 25, 2019, Huawei obtained China's first 5G terminal telecommunication equipment network access license.
On December 2, 2019 (Canadian time), Ren Zhengfei said that he would move Huawei's US R & D center to Canada.