According to the statistics of the local cities and towns in the first half of 2019, the 21st Data News Lab has compiled the list of the top 100 cities in China, including Shanghai, Beijing, Shenzhen and Guangzhou, and the GDP of Tianjin and Chongqing has exceeded one trillion yuan. Suzhou Ranked seventh with 954.83 billion yuan. Chengdu, Wuhan and Hangzhou enter the top ten, let's take a look at the details.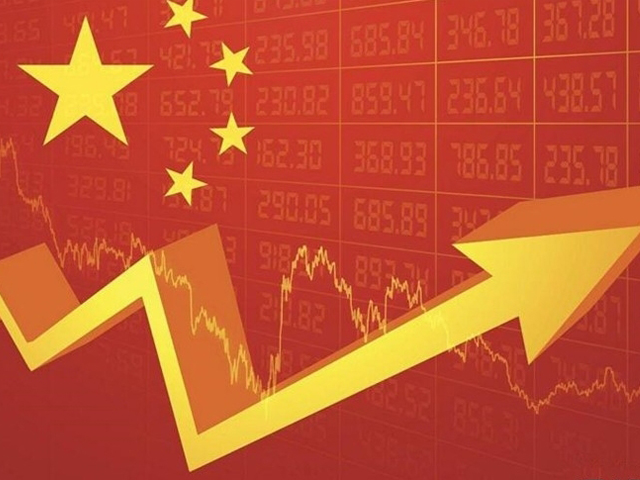 In terms of economic aggregates, the GDP of the top 20 cities has reached 16.16 trillion yuan, accounting for 35.84% of the country's total GDP for half a year, an increase of 1.2 percentage points over the same period of last year. In addition, Dongguan has once again entered the top 20 cities. Shandong Yantai ranked 21st.
Among the four first-tier cities, the actual growth rates of Shenzhen and Guangzhou were 7.4% and 7.1%, respectively, exceeding the national semi-annual GDP growth rate of 6.3%, higher than Shanghai and Beijing. Among the new first-tier cities, Tianjin has the lowest GDP growth rate of only 4.6%.
More than 60% of China's top 100 GDP cities are in the eastern region, 15 cities in Shandong, 13 cities in Jiangsu, 11 in Guangdong, and 8 in Zhejiang, while the four provinces of Ningxia, Hainan, Qinghai and Tibet do not have cities.
In addition, among the cities that announced GDP in the first half of the year, 13 cities have grown at a rate of more than 10%, all from the central and western regions. Seven cities in Yunnan Province have a growth rate of over 10%. Since the city's GDP has not yet been announced, the data from last year is used as a reference.

| Ranking | City | GDP in the first half of 2019 (100 million yuan) | Actual Growth Rate |
| --- | --- | --- | --- |
| 1 | Shanghai | 16409.9 | 5.90% |
| 2 | Beijing | 15212.5 | 6.30% |
| 3 | Shenzhen | 12133.9 | 7.40% |
| 4 | Guangzhou | 11755.5 | 7.10% |
| 5 | Tianjin | 10371.2 | 4.60% |
| 6 | Chongqing | 10334.8 | 6.20% |
| 7 | Suzhou | 9548.3 | 6.00% |
| 8 | Chengdu | 7702.4 | 8.20% |
| 9 | Wuhan | 6949.1 | 6.90% |
| 10 | Hangzhou | 6949.1 | 6.90% |
| 11 | Nanjing | 6742.6 | 8.10% |
| 12 | Qingdao | 6552.7 | 6.40% |
| 13 | Wuxi | 5962.5 | 7.10% |
| 14 | Changsha | 5537.8 | 8.20% |
| 15 | Ningbo | 5417.2 | 6.50% |
| 16 | Zhengzhou | 5106.9 | 7.90% |
| 17 | Foshan | 4795.2 | 6.90% |
| 18 | Jinan | 4791.7 | 7.00% |
| 19 | Nantong | 4580.1 | 6.50% |
| 20 | Dongguan | 4215.9 | 6.90% |
| 21 | Yantai | 4171.8 | 5.40% |
| 22 | Xi'an | 4142.4 | 7.00% |
| 23 | Quanzhou | 4007.8 | 8.00% |
| 24 | Changzhou | 3765.6 | 7.10% |
| 25 | Hefei | 3752.2 | 8.10% |
| 26 | Dalian | 3671 | 6.70% |
| 27 | Xuzhou | 3540.8 | 6.10% |
| 28 | Fuzhou | 3528.5 | 8.50% |
| 29 | Tangshan | 3390 | 7.50% |
| 30 | Weifang | 3380.9 | 5.10% |
| 31 | Shijiazhuang | 3156.8 | 7.80% |
| 32 | Changchun | | |
| 33 | Wenzhou | 2960.6 | 8.20% |
| 34 | Yancheng | 2885.1 | 6.40% |
| 35 | Yangzhou | 2804.6 | 7.00% |
| 36 | Shaoxing | 2738.1 | 7.70% |
| 37 | Taizhou | 2732.2 | 7.00% |
| 38 | Harbin | 2717.7 | 5.00% |
| 39 | Shenyang | | |
| 40 | Zibo | 2664 | 3.80% |
| 41 | Nanchang | 2644.5 | 8.60% |
| 42 | Jining | 2572.5 | 4.10% |
| 43 | Linyi | 2505.5 | 3.50% |
| 44 | Kunming | 2355.9 | 8.00% |
| 45 | Jiaxing | 2317.6 | 7.10% |
| 46 | Luoyang | 2315 | 8.30% |
| 47 | Xiamen | 2307.4 | 8.00% |
| 48 | Taizhou | 2263.6 | 5.50% |
| 49 | Zhenjiang | 2216.3 | 5.90% |
| 50 | Jinhua | 2109.6 | 6.50% |
| 51 | Huizhou | 2089.2 | 4.50% |
| 52 | Yichang | 2077.5 | 8.20% |
| 53 | Fuyang | 2061.9 | 8.00% |
| 54 | Taian | 2048.1 | 5.50% |
| 55 | Ordos | 1969.1 | 4.60% |
| 56 | Huai'an | 1956.1 | 7.20% |
| 57 | Dongying | 1953.1 | 1.70% |
| 58 | Taiyuan | 1951.7 | 8.00% |
| 59 | Zhongshan | 1913.9 | 0.90% |
| 60 | Yulin | 1849.8 | 3.00% |
| 61 | Weihai | 1845.4 | 3.60% |
| 62 | Texas | 1822 | 6.10% |
| 63 | Nanning | 1817.6 | 3.70% |
| 64 | Zhangzhou | 1808 | 7.10% |
| 65 | Guiyang | 1785.7 | 9.10% |
| 66 | Zhangzhou | 1775.7 | 7.60% |
| 67 | Nanyang | 1773.4 | 6.50% |
| 68 | Liaocheng | 1733.6 | 3.50% |
| 69 | Heze | 1706.1 | 5.50% |
| 70 | Wuhu | 1694.4 | 8.30% |
| 71 | HanDan | 1679.9 | |
| 72 | Yue Yang | 1603.6 | 7.20% |
| 73 | Changde | 1598.7 | 7.70% |
| 74 | Maoming | 1555.8 | 4.50% |
| 75 | Baoding | 1502.4 | 7.30% |
| 76 | Hohhot | 1487.3 | 4.70% |
| 77 | Zhuhai | 1483.3 | 7.00% |
| 78 | Zunyi | 1475.6 | 9.30% |
| 79 | Huzhou | 1463.6 | 8.10% |
| 80 | Lianyungang | 1446.9 | 5.50% |
| 81 | Zhanjiang | 1437.7 | 4.20% |
| 82 | Jiangmen | 1432.1 | 4.00% |
| 83 | Suqian | 1408.6 | 7.30% |
| 84 | Xu Chang | 1406.7 | 7.60% |
| 85 | Binzhou | 1350.8 | 2.00% |
| 86 | Urumqi | | |
| 87 | Lanzhou | 1341.5 | 5.20% |
| 88 | Baotou | | |
| 89 | Ganzhou | 1333.1 | 9.10% |
| 90 | Zhoukou | 1328.2 | 7.70% |
| 91 | Zaozhuang | 1321.6 | 4.50% |
| 92 | Hengyang | 1311.4 | 8.30% |
| 93 | Daqing | | |
| 94 | Jiujiang | 1300.3 | 8.90% |
| 95 | Zhuzhou | 1272.8 | 7.70% |
| 96 | Liuzhou | | |
| 97 | Xinxiang | 1268.6 | 7.00% |
| 98 | Shantou | 1267.9 | 6.00% |
| 99 | Langfang | | |
| 100 | Xinyang | 1214.1 | 7.90% |