The development of society is inseparable from the improvement of knowledge. In the case of imbalanced supply of various types of talents, how to better learn and develop self is also a problem that many companies are studying. There are many learning apps on the market, but the quality is uneven. Let's take a look at China's top ten education apps (including learning apps at various stages of elementary school, junior high school, high school, university, work, etc.)
1.Yuantiku 猿题库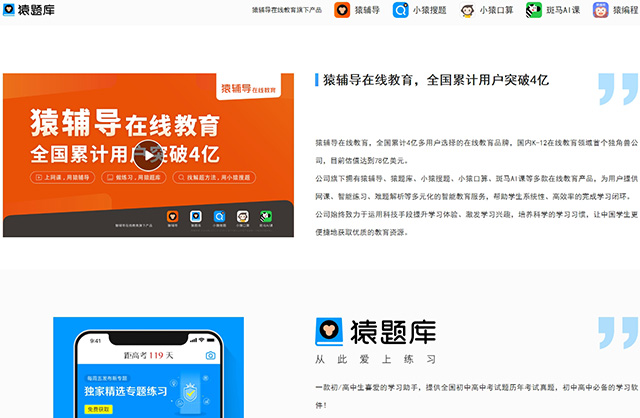 Yuantiku is a smart answering app for mobile phones, which has completed comprehensive coverage of junior high schools and elementary schools. Yuantiku also provides a total review mode for high school graduates, covering nearly six years of college entrance examination questions and nearly four years of simulation questions in provinces and cities across the country. And match each province's examination outline and proposition direction, you can choose the questions or practice simulation exercises independently according to the examination area, subject, and knowledge point.
App Features:
①. Cover all knowledge points of junior and senior high school: 6-year middle school companion; no longer worry about the confiscation of mobile phones.
②. Support the simultaneous practice of various versions of teaching materials: no matter where you are, you have the opportunity to counterattack and become a school bully!
③. Provide real-time answer report, assessment ability, and predict test scores: let everyone witness your progress.
④. General review of artifacts in the college entrance examination: the college entrance examination questions over the years, the final exam questions of famous schools, and the questions are updated in time.
⑤. High-quality analysis of the subjects in each subject: more detailed than what the teacher said in class; the questions you have just done may be tested in the exam.
⑥. Various practical and intimate functions: carry the wrong questions and scratch papers to make your study more efficient and convenient.
⑦. Support multiple platforms: fully support the simultaneous use of Android, iPhone, iPad.
2.Zuoyebang 作业帮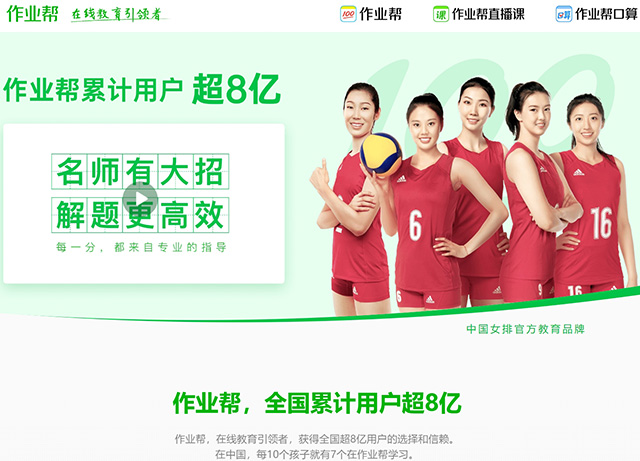 Zuoyebang is committed to providing a full-discipline learning and guidance service for elementary and middle school students across the country. Zuoyebang users exceed 800 million, and monthly active users are about 170 million. It is a leading brand of online education in primary and secondary schools.
Zuoyebang independently developed redundant learning tools, including photo search, Zuoyebang live class, ancient text assistant, composition search, etc. In Zuoyebang, students can get the resolution steps of the puzzles and answers to the test points by taking pictures and voices; they can learn interactively with the teachers through Zuoyebang live classes; they can quickly find their knowledge weaknesses and supplement them with accurate exercises; they can watch the live courses and interact with mobile phones Study; you can also connect teachers online to answer questions one-on-one; after studying, you can also communicate with students of the same age across the country to discuss interesting things in the study life.
3.Xuexibang 学习帮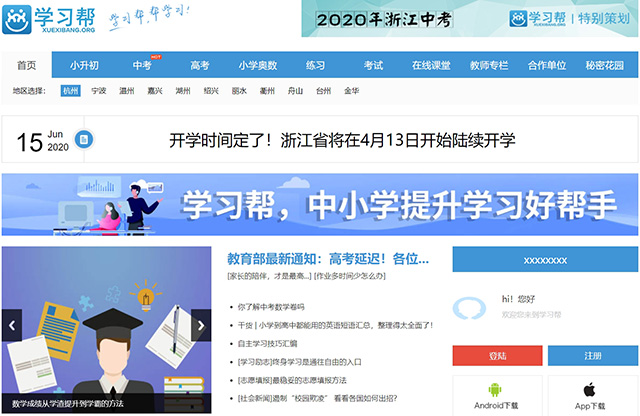 Founded in July 2016, Xuexibang is the abbreviation of Hangzhou Xuexibang Technology Co., Ltd. It is an online education platform created by a group of people who love education and care about students. The purpose is to use technology to improve primary and secondary education. The main products are Xuexibang APP and Xuexibang website.
In the Xuexibang App, each student can perform online synchronized exercises and tests, and get the latest information on further studies. Help primary and middle school students improve learning efficiency and academic performance. There are massive question bank resources, courseware and teaching videos on the Xuexibang website. Primary and middle school students can conduct online practice tests and watch online videos, and each student will gain something. In the teacher column, each teacher can upload and share their own teaching materials, including courseware, lesson plans and teaching aids. At the same time, students can ask questions about their own studies, and everyone can communicate with each other and make progress together. Just like Xuexibang's slogan, Xuexibang, help learn!
4.Afanti 阿凡题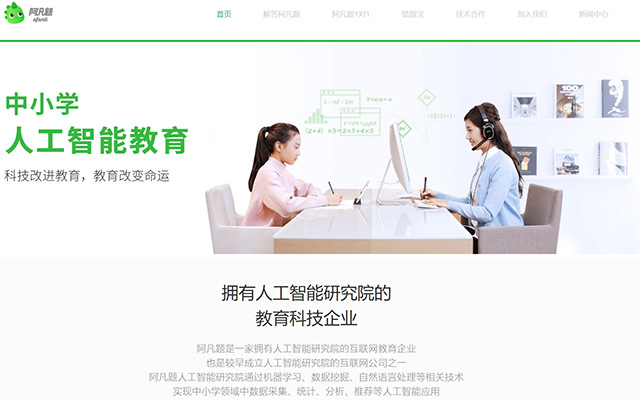 Afanti is a mobile learning client customized for middle school students to answer questions. When students encounter problems that will not happen in their homework, they only need to upload the pictures and the cloud will automatically retrieve and identify them. They will quickly return to the problem-solving ideas and process within 10 seconds. Students can also seek help online to discover more problem-solving ideas, and they can also help others answer and improve their mastery of knowledge.
Afanti is not just a simple search for answers. Through interactive learning mode, it promotes students' spontaneous learning, improves the sense of accomplishment to overcome difficulties, and stimulates motivation and interest in learning.
5.Xuebajun 学霸君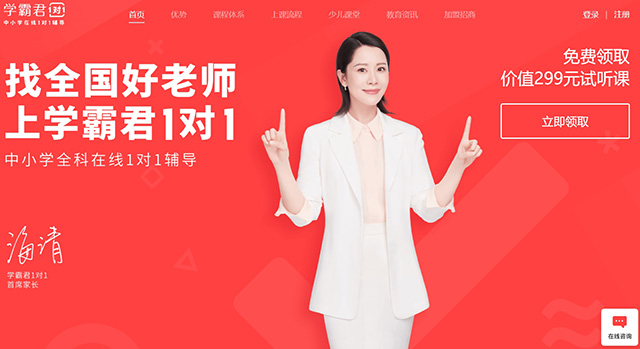 Xuebajun focuses on online 1-on-1 tutoring, artificial intelligence, and photo search for primary and secondary school students. Its Xuebajun 1 to 1 carefully selected good teachers across the country, tailor-made personalized learning programs, tutoring includes all subjects in high school, junior high school, and elementary school, so that primary and secondary school students can find good teachers for themselves.
Xuebajun contains a variety of junior and high school subject textbook question banks in the country, and has service functions such as photo answering, teacher answering, English translation, personalized wrong question book, composition search collection, and homework radar class community. Facing junior and senior high school students' homework problems, homework problem solving tools, designed specifically for Iphone/Android, taking photos to upload problems, containing 90% of the country's junior and high school subject textbooks, specific to a single problem-solving process, answering homework.
6.Kaoyanbang 考研帮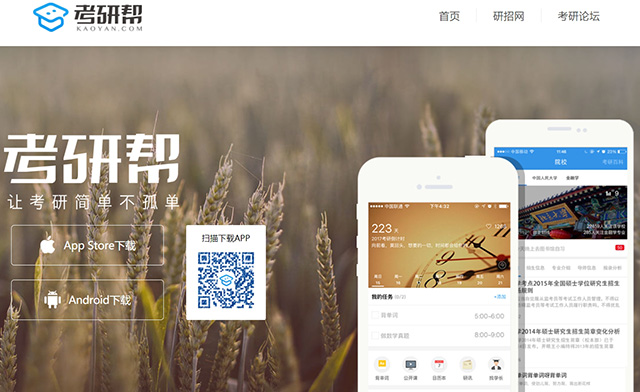 Kaoyanbang is a mobile app for postgraduate examinations created by Beijing Xintang Sichuang Education Technology Co., Ltd. In Kaoyanbang, you can find the postgraduate examination experience and postgraduate examination materials, analyze the postgraduate examination outline, focus on the key points, public course resources, customize the review plan, and choose the teacher that suits you. Paid tutoring classes, avoid the reef, go directly to famous schools, plan your study time for you and you, go straight to famous schools
7.Liulishuo 英语流利说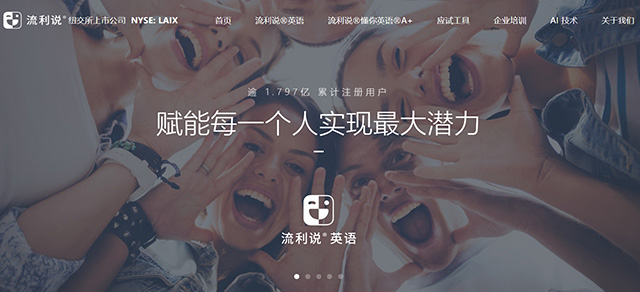 "Liulishuo" is an oral English learning application that combines innovative oral teaching concepts and cutting-edge speech assessment technology, allowing you to "speak English" and help you truly get rid of "dumb English"! Authentic American conversations pushed daily, Real-time voice scoring technology from Silicon Valley, fun and addictive dialogue game, let you relax your spoken language easily, and unwittingly "speak fluently".
8.Gaokaozhitongche 高考直通车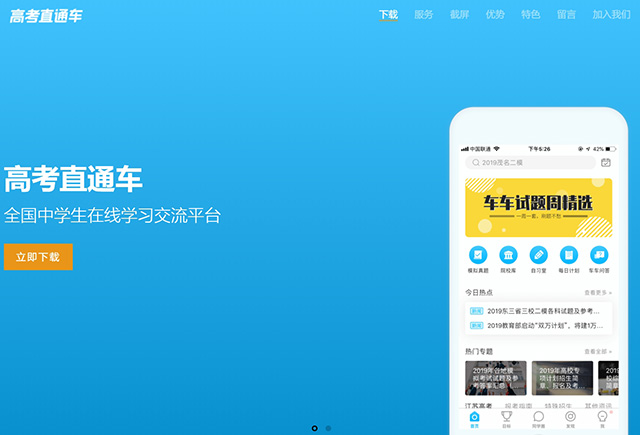 Gaokaozhitongche is a kind of college entrance examination software. Middle school students all over the country can learn and communicate online, update the college entrance examination information daily, exchange and share massive college entrance examination materials, provide test site analysis, exchange college entrance examination information, and some hot topics on campus to help you easily deal with College entrance examination
9.Xichuangzhu 西窗烛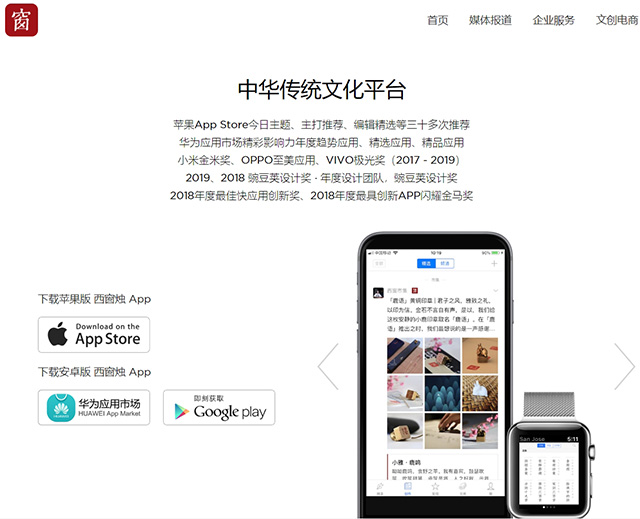 Xichuangzhu is a mobile phone software launched by Beijing Xichuang Cultural Media Company that provides ancient poetry, ancient writings, and Chinese traditional culture. There are five thousand years of Chinese culture, 1 million libraries, selected Chinese Tang poetry, Song poetry, ancient writings, and appreciation of Chinese poetry. , The beauty of life. There are twelve solar terms knowledge, you can also collect favorite articles to help you make a study plan.
10.Youdao yuwendaren 有道语文达人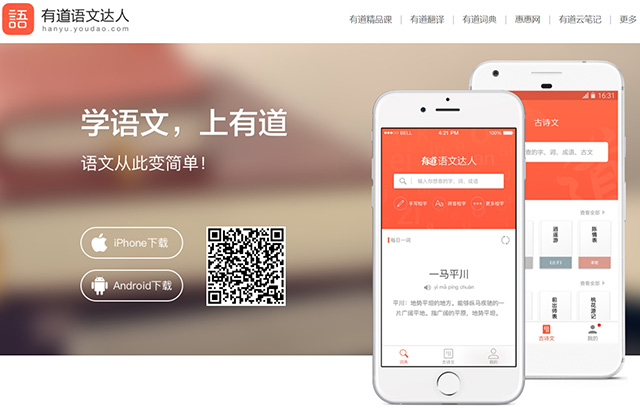 Youdao yuwendaren is a software that provides language knowledge for elementary and middle school students. It provides users with an online Chinese dictionary software that can be checked anytime, anywhere. Translation of ancient poetry and difficult test points of ancient poetry. Practical and authoritative. , Xinhua dictionary, classical Chinese translation, modern Chinese dictionary, college entrance examination vocabulary, test sites and other practical content.