China's wine industry has been in a period of continuous growth. "Tourism" and "culture" have become the driving force for the expansion of wine and the growth of wineries and wineries. In 2018, some emerging wine companies are gradually swaying domestic old wines. The status of the rivers and lakes. In 2019, China's top ten wine brands will show a new and old situation. The following are the latest wine industry's top ten wine brands in China in 2019.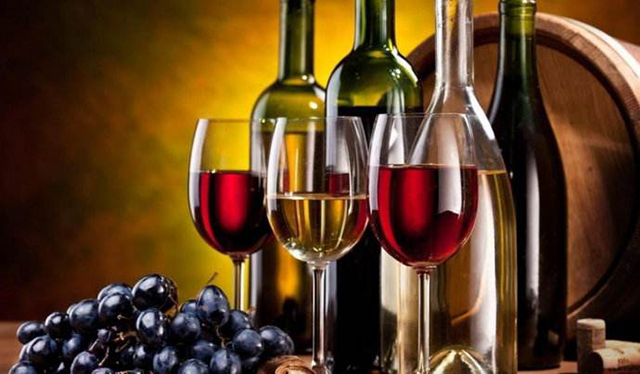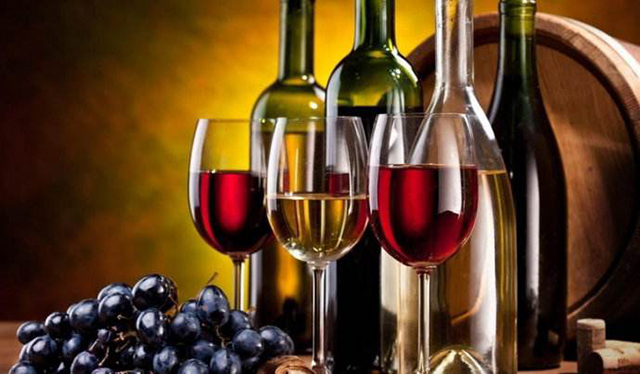 1.Changyu 张裕
Yantai Changyu Group Co., Ltd. started in 1832. Its predecessor was "Zhangyu Brewing Company", which was the first industrialized wine production enterprise in China. After more than 100 years of development, Changyu Group has developed and built more than 250,000 mu of high-quality grape planting bases in Yantai, Ningxia, Xinjiang, Gansu and other regions. Among them, high-grade grape varieties represented by "Snake Dragon Ball" account for over 90%. The fermentation center with a total investment of 200 million yuan can process 30,000 tons of original wine per year. It is the largest and most modernized grape raw wine processing base in Asia.
2.Great Wall 长城
Great Wall Wine is a well-known brand of COFCO, a Fortune 500 company in the world. It is the first brand of Chinese wine, and is a famous brand in China and an iconic brand in the industry. It has ranked first in the country for many years of production and sales. In 2016, Great Wall Wine became the only designated wine at the Shanghai World Expo.
The Great Wall wine of COFCO Wine Industry is the earliest wine produced in China according to international standards, and has the title of China's export famous brand. It is a national inspection-free product. Great Wall Wines is also the only Chinese wine to be listed on the top brand list of Gallup's 21st Century Luxury Brands in the world's leading business research organization.
3.Weilong 威龙
The Yantai area where Weilong is located is certified by the International Organization of Grapes and Wines (OIV) as the only grape and wine city in Asia. The wines produced are also protected by the country, and Weilong is listed as the first batch of enterprises. The grapes produced by Veyron are similar to the grapes of the world's most famous Bordeaux region and are known as "China's Bordeaux".
4.Xiyasi 希雅斯
Yantai Xiyasi Co., Ltd. is an emerging wine company. In recent years, Xiyasi has been committed to the production of organic wines with Chinese characteristics. Its products are diversified and its quality is top-notch. It has received high praise from all walks of life.
Organic wines are the king of many wines. Although the manufacturing process is more complicated, Xiyasi wines are designed to meet the needs of customers and consumers. At the same time of rapid development, we still firmly adhere to the spirit of enterprise and values.
Xiyasi Company has developed more than 180,000 mu of high-quality grape planting bases in Shandong, Gansu, Xinjiang, Ningxia and other areas. The grape varieties planted mainly include Cabernet Sauvignon, Pinot Noir and Carignan. The annual production capacity is more than 15 million tons.
5.Mogao 莫高
Gansu Mogao Industrial Development Co., Ltd. is a high-tech modern agricultural enterprise led by agricultural industrialization and developing high-efficiency and characteristic industries.
Mogao pioneered the "4S+5P" model in the national wine industry, and developed more than 200 products in seven series including dry red, dry white, Jiaben, sweet wine, special wine, ice wine and brandy. Both Pinocchio and Icewine are rated as excellent new products by the China Food Industry Association.
The company has built a wine ecosystem circle integrating production, processing, sightseeing, entertainment, commercial real estate in Wuwei, Gansu, China.
6.Niya 尼雅
Niya Wine is the core brand of CITIC Guoan Wine Industry Co., Ltd., founded in 1979, a listed company, a large-scale wine enterprise integrating grape planting, processing, trade and scientific research.
The Niyak collection of dry red wines is carefully brewed with high quality Cabernet Sauvignon and stored in French oak barrels. The precipitation of the years gives it a fascinating deep ruby color, and it is fully brewed with the fruity and oaky notes of the euphoria. The entrance is round and mellow and has a long aftertaste.
7.Tonghua 通化
Tonghua wine is the only banquet wine on September 30, 1949, the first plenary session of the first session of the National Committee of the Chinese People's Political Consultative Conference. The only banquet wine for the 800-person founding ceremony on October 1, 1949, Tonghua wine is known as the "red national wine".
8.Tibetan Dry 香格里拉
Shangri-La Wine Co., Ltd. was founded in January 2000 in Diqing Shangri-La Economic Development Zone. It mainly conducts research, development, production and sales of wine and barley dry wine series and the cultivation of related raw material bases. The leading product is "Shangri-La". "Scorpio", "Hengmei" and other brands of wine and "Da Cang Mi" green barley dry wine.
9.Dragon Seal 龙徽
Dragon Seal wine began in 1910 and is one of the earliest wine brands in China. Its product range includes dry white, dry red, pink, semi-dry and semi-sweet. Dragon Seal is China's first producer of sparkling wine and one of the first manufacturers to produce high quality sparkling wines in the traditional way of the Champagne region.
10.Yunnanhong 云南红
Yunnanhong Winery Co., Ltd. is an original ecological health industry group that integrates grape growing and wine, plateau grape maca liquor production, sales, winery sightseeing and tourism.
Yunnanhong Winery is located in Dongfeng Farm, Maitreya City, Honghe Prefecture, Yunnan Province. It is still a traditional and original way of planting in the traditional grape-growing zone. Ultraviolet light from the plateau greatly inhibits the growth of viruses and molds. The grapes here have not been applied with any pesticides or fertilizers, which guarantees the excellent quality of the plateau grapes. The original ecological environment returned to human beings only natural and green, and the achievement is the purity and health of Yunnanhong wine.