On November 23, the 2019 China (International) Leisure Development Forum with the theme of "Leisure History and Future" was grandly held in Hangzhou. At the conference, the "Top Ten Quality Leisure Cities in China 2019″ award was freshly released.

1.Hangzhou, Zhejiang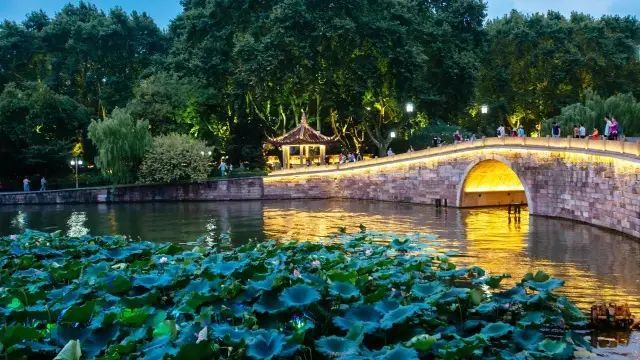 "There is heaven, there are Suzhou and Hangzhou". As a well-known tourism and leisure city at home and abroad, in recent years, Hangzhou has made every effort to build an internationally important tourism and leisure center, implemented four rounds of internationalized action plans, proposed 20 70 actions, and comprehensively promoted the tourism environment, products, management, marketing, Talent internationalization. At the same time, taking the opportunity to be listed as the first batch of national regional tourism demonstration zones to create units, we will vigorously develop global tourism. Relying on the "City Brain Cultural Tourism System", the country's first city-level tourism big data integration application platform has been built, and a series of data-derived application scenarios such as digital special lines, digital special trains, and parks and suburban park tours have been actively promoted to promote smart tourism. Construction has been well received by all sectors of society.
2.Chengdu, Sichuan Province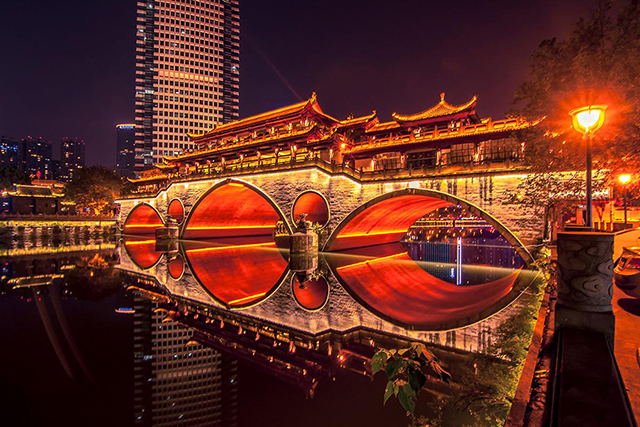 Chengdu, with mild days, moist soil, no north winds in winter, and no heat in summer, combines the advantages of all parties in the southeast, northwest, and northwest China. It is rich in products, people's livelihood, and the capital of leisure. Recently, in order to promote the construction of a "world famous tourist city", Chengdu is deeply extracting cultural essences such as panda culture, Three Kingdoms culture, leisure culture, and gourmet culture, creating four major tourism brands of panda, gourmet, leisure, and greenway, and building heritage tourism and Rongcheng leisure , Fashion shopping, gourmet experience, business exhibitions, cultural creativity, health and vacation seven world-class tourism product system.
3.Zhuhai City, Guangdong Province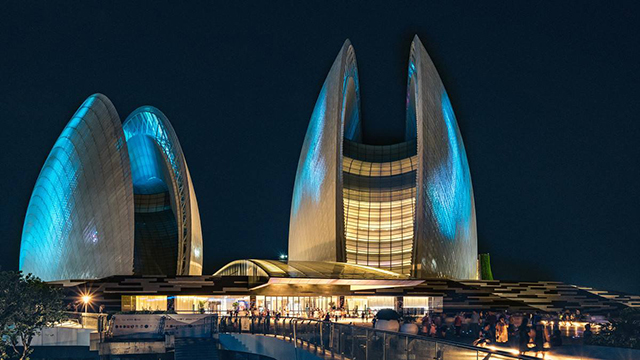 "Joining hands with Hong Kong and Macao" and "Great Bay Area Tourism Cooperation" is a "trump card" for Zhuhai to develop tourism and build a coastal international leisure tourism destination. The "Zhuhai City Tourism Development Master Plan Revision (2016-2030)" proposes to jointly build a coastal international leisure tourism destination with Hong Kong and Macao, taking the construction of the Guangdong-Hong Kong-Macao Greater Bay Area as an opportunity to vigorously promote the integrated development of tourism in the Bay Area. The master plan lists a number of specific projects, and it is particularly noticeable that Zhuhai "will form a world-class attractive tourism project cluster around the Hong Kong-Zhuhai-Macao Bridge. The four leading products of business exhibitions, leisure vacations and special festivals. "
4.Nanjing, Jiangsu Province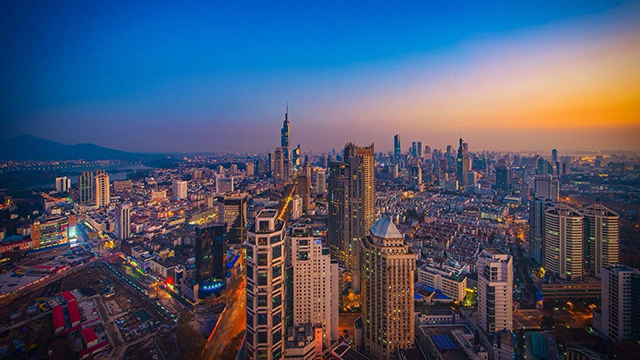 Nanjing is known as "the ancient capital of the Six Dynasties" and "the capital of the Ten Dynasties", as well as a history of more than 2,500 years and a history of nearly 500 years. It has a rich historical and cultural heritage, rich tourism resources, mountains and rivers, forests and forests. It is a popular tourist place for backpackers to travel freely, with convenient transportation and concentrated cultural and tourist attractions. In particular, Sun Yat-sen's Mausoleum, Niushou Mountain, Dabao'en Temple, Laomen East and many other attractions have become must-visit places for tourists.
5.Haikou City, Hainan Province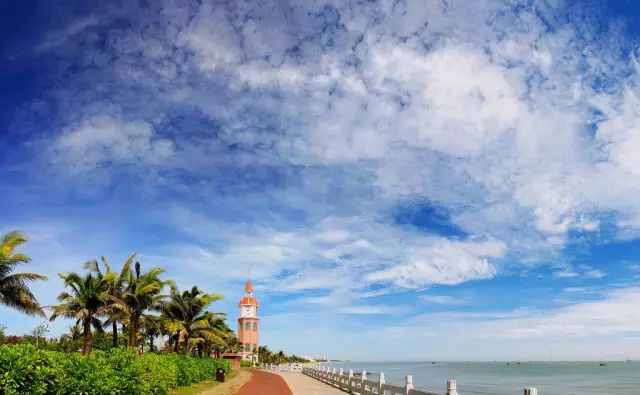 International Tourism Island is an important business card for Hainan. Hainan has been committed to creating an international first-class tourist resort. In recent years, with the promotion of multiple favorable policies such as tax exemption for outlying islands and visa exemption for 59 countries' entry visas, Haikou's tourism industry has made great progress. In 2018, the number of tourists received exceeded 26 million, of which the number of inbound tourists increased by 29%, and more than 1 million domestic and foreign migratory bird tourists lived in Haikou for more than 3 months each year. At present, Haikou is further improving the tourism management system in line with international regulations, accelerating the transformation and upgrading of the tourism industry, cultivating new hotspots in tourism consumption, comprehensively improving the quality of tourism services and internationalization, and building a strong international accessibility and high visibility A world-class destination for sustainable development.
6.Qingdao, Shandong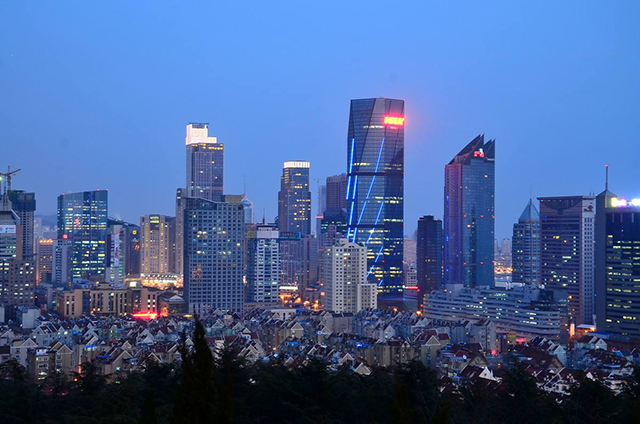 Due to its mountains and rivers, Qingdao is an excellent seaside city and attracts many tourists. Today, a number of major tourism projects are being settled in Qingdao. The Evergrande Water World project with a total investment of 50 billion yuan has been successfully signed, and the Neuschwanstein World Project with an investment of 30 billion yuan has signed a letter of intent for strategic cooperation; Wuzhizhou Island Golden Coastline Leisure Culture Project, Dongqing Fairy Tale Headquarters Project, Shanghai According to incomplete statistics, according to incomplete statistics, Qingdao has more than 50 million key cultural and tourism projects under negotiation, contract and construction.
7.Shengzhou City, Zhejiang Province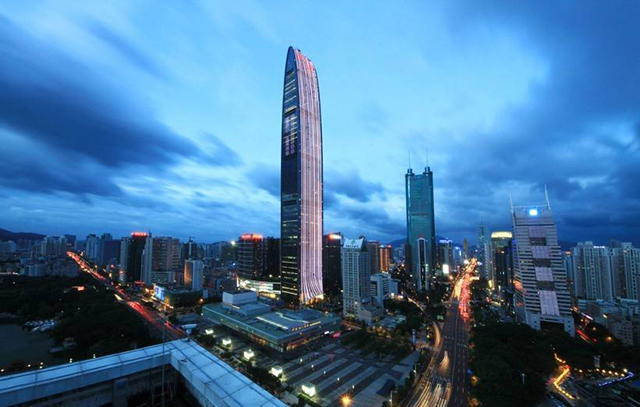 Luzhou is located on the border of Zhejiang, Anhui, Fujian, and Jiangxi provinces. It has beautiful mountains, rivers, mountains and rivers, rich cultural resources, and rich cultural and tourist resources. It is an excellent tourist city in China. Two tourist attractions, including 5A-level scenic spots and 14 4A-level scenic spots, include Jianglang Mountain, the first world natural heritage in Zhejiang, and Qianjiangyuan National Park, the only national park system pilot in East China. Jiangxiyan and Dujiangyan , Lingqu, etc. among the world's irrigation project heritage. Since June this year, Quzhou has actively planned a "Quzhou Youli" poetry and painting scenery belt, which will allow Quzhou to add color to "Poetry and Painting Zhejiang" and rebuild the rural rejuvenation large garden construction system.
8.Shaoxing City, Zhejiang Province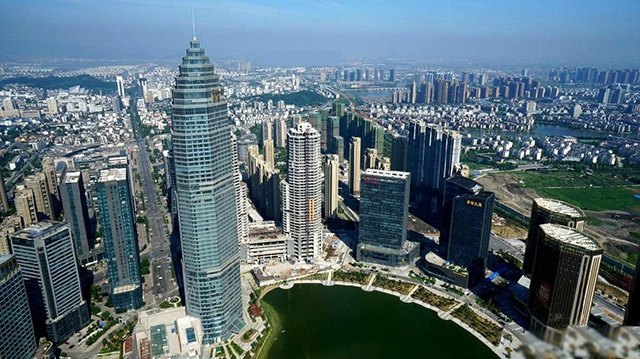 Shaoxing has a long history and a great collection of celebrities. It is one of the first 24 historical and cultural cities announced by the country, and it is also an excellent tourist city in China and a research city in China. Shaoxing culture has continued for thousands of years, the Yue culture created by the "King of the Taste", the wine culture inherited from Shaoxing, "the world's yellow wine source Shaoxing", the opera culture with Shaoxing as the main opera, the calligraphy culture with Lanting Qu as its source, "knowledge and deeds" "Oneness" culture, such as Yangming, has become the bright pearl of Chinese civilization, giving the city a long lasting charm. Cultural and tourism integration At present, Shaoxing gathers social resources, adheres to the goal of "reshaping the city's cultural system, creating the best tourist destination, and striving for a model of cultural and tourism integration and development", and deeply promotes the inventory and activation of cultural and tourism resources in Shaoxing. And conversion.
9.Guilin City, Guangxi Province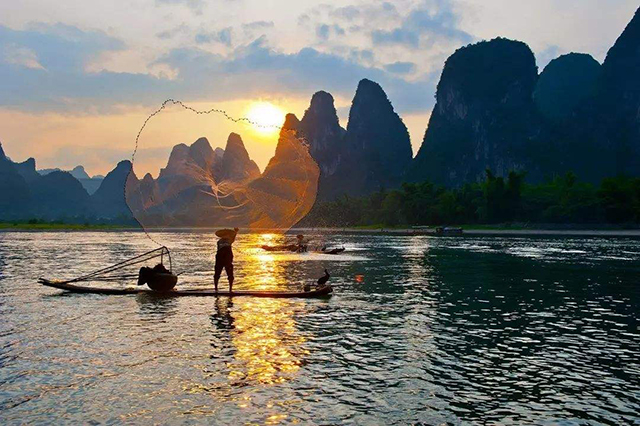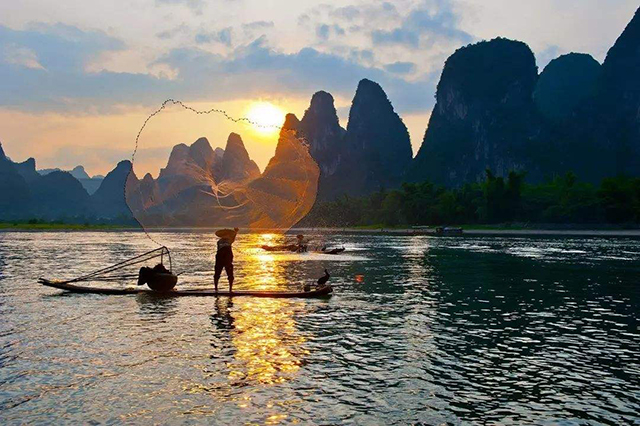 Guilin's mountains and rivers are "mountainous, beautiful, beautiful, singular, and beautiful," including mountains, water, karst caves, stone carvings, and so on. The landscapes in Guilin are world-famous, and they have enjoyed the reputation of "the world of Guilin mountains and rivers" for thousands of years. Guilin is China's earliest tourist city open to the outside world and one of the four major tourist destinations in China recommended by the United Nations World Tourism Organization. In November 2012, with the consent of the State Council of China, the National Development and Reform Commission approved the "Guilin Outline for the Development and Development of Guilin's International Tourist Attractions" and proposed to take world-class development as its development goal. By 2020, Guilin will basically become an international tourist attraction. To build a world-class international tourist destination, the key is to promote the integrated development of cultural tourism ecology. In recent years, Guilin has implemented the "Tourism +" strategy. Integrate with culture, create a number of historical and cultural landmarks such as Xiaoyao Tower, build a number of heritage parks such as Xipiyan, launch a number of performing arts projects such as Guilin Qianguqing, and build a number of characteristic neighborhoods and cultural tourism towns; Integrating with the ecology, it has established a protection and restoration mechanism of unified management, unified management, and overall interests of all parties, and created a high-quality ecotourism circle centered on the Lijiang River. At the same time, Guilin also actively promotes the integrated development of tourism and red culture, health care, education, industry, agriculture, and poverty alleviation.
10.Wulong District, Chongqing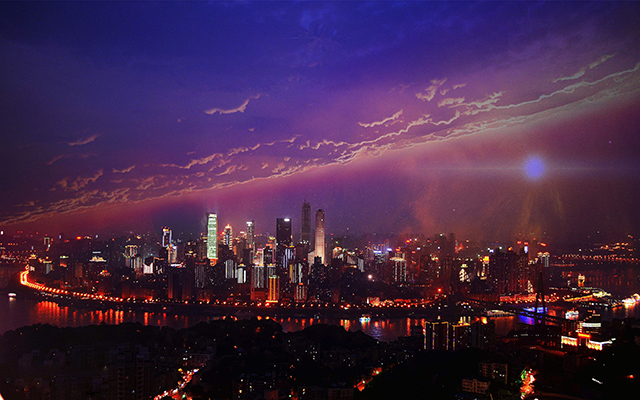 Wulong has a very good ecology and rich tourism resources. There are more than 260 natural landscapes that can be developed and used in the entire region. It is known as the "World Karst Ecological Museum" and is "China's Excellent Tourism City". "Natural Heritage", "National 5A-level Tourist Scenic Spot", "National-level Tourist Resort" and "National Global Tourism Demonstration Area" are important tourist destinations with four golden characters. There are currently 9 major scenic spots that have been developed: Fairy Mountain National Forest Park, Tiansheng Third Bridge, Longshui Gorge Seam, Furong Cave, Furong River, Baima Mountain Tianchi Love, Tiankeng Zhaizi, Laoba International Art Resort, Guilin The original town and so on. Wulong has been hailed as a "green rise" by CCTV, "People's Daily" and other typical regions, and has won many honors including the United Nations "Sustainable City Model Award".