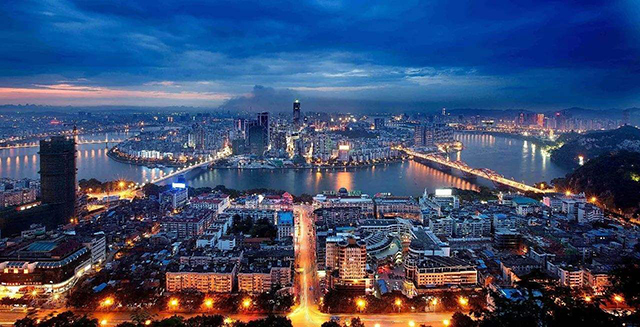 According to the 2018 bulletin data released by the city statistics bureaus, the balances of local and
foreign currency deposits of financial institutions (including foreign capital) in the city at the end of the year were sorted out, and 2019 China's top ten most wealthy cities were obtained. The top four positions are not accidentally belonging to the background, Shanghai, Guangzhou, Shenzhen and other four first-tier cities, but the middle section is more interesting, it is worthy of our detailed interpretation. Let's take a look at the 2019 China's richest cities.
The rapid development of China's economy has made the city's development more and more rapid. The 2019 China's richest cities list shows like this.
| City | Deposit Ranking | Deposit Balance (100 million yuan) | GDP Ranking | 2018 GDP (100 million yuan) |
| --- | --- | --- | --- | --- |
| Beijing | 1 | 157092.2 | 2 | 30320 |
| Shanghai | 2 | 121112.33 | 1 | 32679 |
| Shenzhen | 3 | 72550.36 | 3 | 24222 |
| Guangzhou | 4 | 54788.09 | 4 | 22859 |
| Hangzhou | 5 | 39810.5 | 10 | 13500 |
| Chengdu | 6 | 37825.7 | 9 | 15342 |
| Chongqing | 7 | 36887.34 | 5 | 20363 |
| Nanjing | 8 | 34524.86 | 11 | 12820 |
| Tianjin | 9 | 30983.17 | 6 | 18809 |
| Suzhou | 10 | 28560.4 | 7 | 18597 |
| Wuhan | 11 | 26331.62 | 9 | 14847 |
| Zhengzhou | 12 | 21767.2 | 16 | 10200 |
| Xi'an | 13 | 21266.72 | 21 | 8349 |
| Ningbo | 14 | 19150 | 15 | 10745 |
| Changsha | 15 | 18633.6 | 13 | 11527 |
| Shenyang | 16 | 17746.2 | 34 | 6350 |
| Jinan | 17 | 17060.1 | 18 | 8862 |
| Qingdao | 18 | 16121.3 | 12 | 12561 |
| Wuxi | 19 | 16056.79 | 14 | 11438 |
| Hefei | 20 | 15677.27 | 26 | 7822 |