New energy vehicles are a development trend. New energy vehicles are cheaper,smarter and less polluting than gasoline vehicles. China is vigorously developing new energy vehicles (electric vehicles), which has also led to the birth of a series of electric vehicle brands. Rapid development is their main feature.China's New Energy Vehicle Brands are:
1.BYD 比亚迪汽车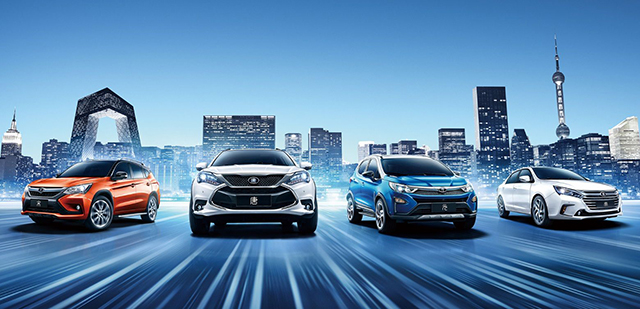 BYD is a Chinese car brand founded in 1995, mainly producing business cars and family cars and batteries. Starting from the scale of more than 20 people, in 2003, it grew into the world's second largest rechargeable battery manufacturer, and in the same year set up BYD Auto.
BYD Auto follows the development route of independent research and development, independent production and independent brands, and is determined to create a truly affordable national vehicle. The design of the product not only draws on the advanced concepts of international trends, but also conforms to the aesthetic concept of Chinese culture.
On November 8, 2017, BYD was selected as the TOP30 in the era of influence and Chinese business case.
2.BAIC BJEV 北汽新能源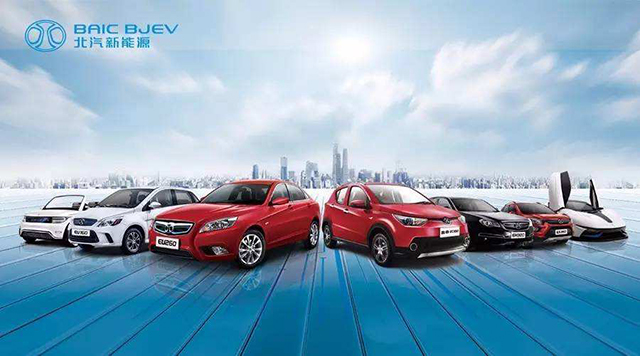 Founded in 2009, Beijing New Energy Automobile Co., Ltd. was initiated and controlled by Beijing Automotive Group Co., Ltd., the world's top 500 company. It is the first independent operation in China, the first to obtain new energy vehicle production qualifications, and the first to carry out mixed ownership reform. The first batch of pilot new state-owned enterprise employees to share the reform of new energy auto companies.
Beiqi New Energy has formed an industrial layout that radiates across the country, greatly enhancing its technical strength and research and development capabilities.
The business scope covers the business sectors of R&D, production, sales and service of new energy vehicles and core components, as well as comprehensive service sectors such as time-sharing leasing, charging and replacing operations, and used car replacement. At the same time, layout of intelligent manufacturing, energy management and wisdom Travel, Internet + and many other strategic emerging industries. At present, Beiqi New Energy has formed six major product lines of EC, EU, ES, EV, EX and EH.
3.NIO 蔚来汽车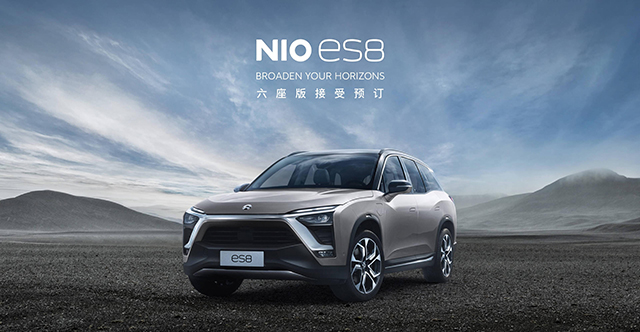 NIO is a globally based smart electric vehicle company founded in 2014 by leading technology companies and entrepreneurs. NIO is committed to creating a delightful lifestyle for users and providing a global user base by providing high-performance smart electric vehicles and user experiences.
NIO is more than just a car brand. By providing high-performance smart electric vehicles and the ultimate user experience, NIO is committed to creating a delightful lifestyle for its users and creating a "user brand" worldwide.
NIO is a global start-up brand. It has established R&D, design, production and business facilities in 13 locations in San Jose, Munich, London and Shanghai. It brings together thousands of world-class talents in the automotive, software and user experience industries. On November 21, 2016, NIO released the English brand "NIO", the new logo, and the world's fastest electric car EP9 in London. On April 19, 2017, NIO brought 11 cars to the 2017 Shanghai International Auto Show, which is the first show of the NIO brand in China. The production car NIOES8 was unveiled for the first time, and the flagship supercar NIO EP9 was opened for pre-sale. The ES8 is a high-performance 7-seat pure electric SUV that is scheduled to be released in 2017 and officially launched in 2018. On September 12, 2018, NIO Motors was successfully listed on the New York Stock Exchange. On December 15, 2018, the NIO high-performance long-life intelligent electric SUV Weilai ES6 was officially launched.
4.Lixiang 理想智造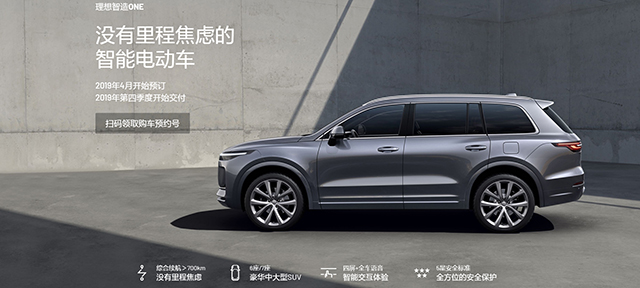 As a pure smart electric car brand, Lixiang brand will create a smart electric car without mileage anxiety – Lixiang ONE. The whole vehicle adopts the electric platform of pure electric four-wheel drive. Through the efficient cooperation of large-capacity battery pack and high-power extended-range power generation system, it provides more than 700 km of NEDC comprehensive cruising range, and the cruising range of urban working conditions is more than 1000 km. A variety of energy supplements to achieve zero-emissions in the city, long-distance no anxiety, pure electric driving experience.
5.WELTMEISTER 威马汽车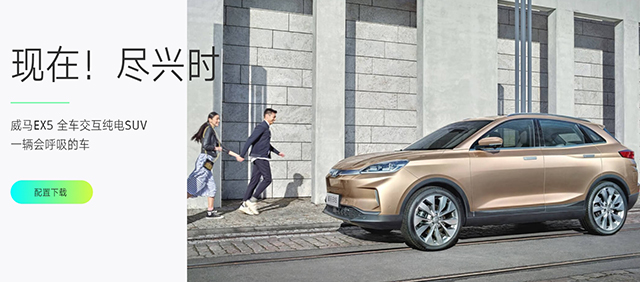 WM Motor was founded in January 2015 (formerly known as Du Ligang's three-electric system R&D company, established in 2012), and is committed to promoting the development and landing of the smart travel industry.
On March 8, 2019, Weimar Automobile completed a total of RMB 3 billion in Series C financing.
In January 2015, Weimar Automobile was officially announced and established a research and development team in Germany.
In September 2018, the company's total size has exceeded 2,500, distributed in Germany, Shanghai, Beijing, Chengdu, and Wenzhou.
On December 11th, 2017, the Weimar Automobile Brand Launch Conference was held in Shanghai. At the same time, the brand's first production model EX5 was also officially unveiled.
On April 20, 2018, Weimar Automotive Product Strategy Conference "Always On Power Awakening" was held in Beijing, and officially released the full-car interactive pure electric SUV Weimar EX5.
On March 28, 2018, the first batch of EX5's EX5 production cars were officially installed and released, and will be delivered to users in large quantities in the second half of the year.
On April 25, 2018, Weimar Motors debuted at the Beijing International Auto Show, bringing the first all-car interactive pure-electric SUV Weimar EX5, as well as the three world premiere models of the Weimar EX6 Concept, the Weimar EX5 Pro and the Isdera Commendatore GT.
On September 28, 2018, the EX5 listing delivery conference was officially held in Wenzhou.
On February 25, 2019, Weimar Motors re-launched the best-in-class train service for its EX5-selected models.
6.BYTON 拜腾汽车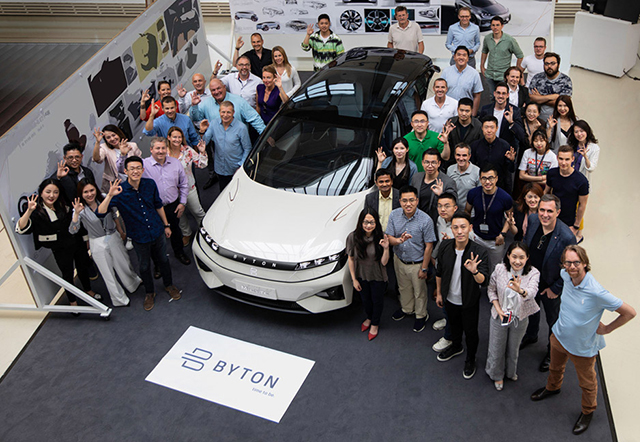 BYTON is a new energy vehicle brand under Nanjing Zhixing New Energy Technology Development Co., Ltd. (FMC), which was officially released in September 2017. BYTON has its global operations headquarters, intelligent manufacturing base and R&D center in Nanjing, China; North America, headquartered in Silicon Valley, responsible for the development of cutting-edge technologies such as smart car user experience and autonomous driving, is responsible for the design of vehicle design and product concept development in Munich, Germany. . In January 2018, BYTON was seeking to raise about $400 million (about 2.6 billion yuan) in a new round of financing.
7.AIWAYS 爱驰汽车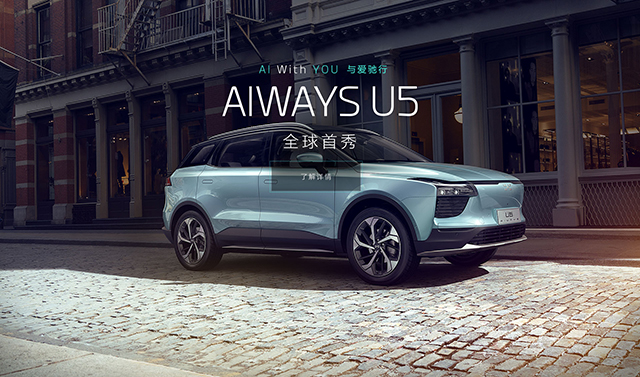 AIWAYS, meaning AI ON THE WAY (AI is a road), AIWAYS is an intelligent electric vehicle brand dedicated to driving the evolution of the automotive industry.
Founded in February 2017, AIWAYS is headquartered in Shanghai, with a wholly-owned subsidiary in China, AIWAYS, and Roland Gumpert, executive director of the German subsidiary, and a forward-looking technical laboratory in Detroit, USA.
At the same time, AIWAYS has successively built R&D and manufacturing infrastructures such as Shangrao Automobile Manufacturing Base and Shanghai Jiading Technology Center Changshu Battery Pack Factory.
In the construction of the partnership system, AIWAYS has established cooperative relationships with world suppliers such as Bosch (China) Investment Co., Ltd., Siemens and Georg Fischer.
8.XIAOPENG 小鹏汽车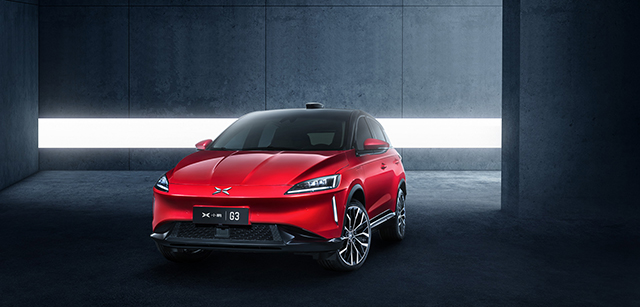 Founded in 2014 and headquartered in Guangzhou, Xiaopeng Automobile is an Internet electric vehicle brand under Guangzhou Orange Line Intelligent Motors Technology Co., Ltd. The main members of the team are from GAC, Ford, BMW, Tesla, Delphi, Valeo and so on. Complete vehicle and large parts companies, as well as well-known Internet technology companies such as Alibaba, Tencent, Xiaomi, Samsung, and Huawei.
On October 12, 2017, the first production model of Xiaopeng Automobile was officially launched, and it was the first in the Internet manufacturing industry to achieve mass production. Xiaopeng Automobile has become the new Internet power company in China. The first product has obtained the product announcement of the Ministry of Industry and Information Technology and is the first to realize the mass production of the Internet car company. On October 23, 2017, Xiaopeng Automobile announced that former Tesla technical expert Gu Junli will serve as vice president of Xiaopeng Auto Autopilot R&D, responsible for the creation of Xiaopeng Auto Autopilot R&D team, leader of intelligent innovation and autopilot software. Research and development.
In January 2018, Xiaopeng delivered 39 new cars and became the first Internet car manufacturer to enter the sales of new energy vehicles. On January 10, the Xiaopeng G3 model was launched worldwide at the CES International Consumer Electronics Show in the United States and will be launched in the spring of 2018. On January 29, Xiaopeng Automobile officially announced the launch of RMB 2.2 billion B-round financing, and won the joint investment of Alibaba, Foxconn and IDG Capital. After the completion of the B round of financing, Xiaopeng Automobile will exceed the capital in the capital market. 5 billion yuan. On March 1, Xiaopeng Automobile announced that Gu Hongdi, the chairman of JP Morgan's Asia-Pacific investment bank, officially joined as vice chairman and president. On March 7, Xiaopeng Automobile's first super charging station was built in Guangzhou.
9.SINGULATO 奇点汽车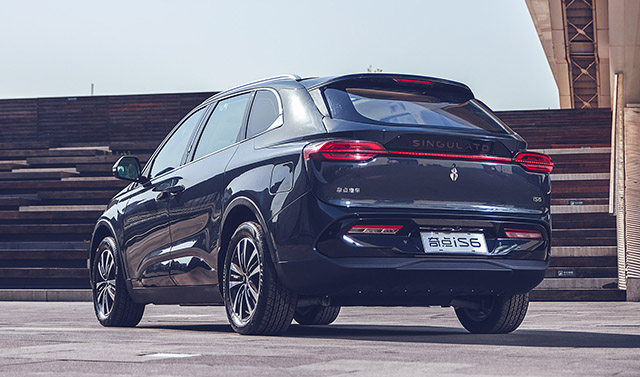 The singularity (JD English name: Singulato) car is a new intelligent electric car built by Zhike Youxing Technology Co., Ltd.
Singular Auto is committed to providing users with new value intelligent new energy vehicle products and services that combine intelligent technology, ultimate experience and open personality. Interpreting "know you" with technology makes every trip a beautiful memory.
The first intelligent pure electric production model of the singular car – the singular iS6 preview version was officially unveiled on April 13, 2017, with a price range of 200,000 to 300,000 yuan. It was officially mass-produced in 2018.
10.DENZA 腾势汽车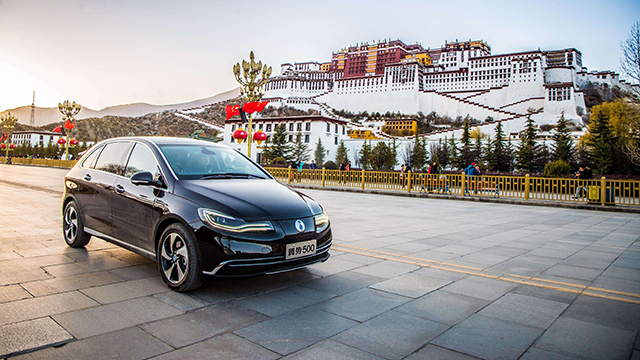 DENZA Tengshi is the first car brand dedicated to new energy by Shenzhen Tengshi New Energy Automobile Co., Ltd. Tengshi Auto is a joint venture established by BYD, a leading Chinese energy vehicle company, and Daimler, the world's luxury car manufacturing giant. It was established in 2010 and is headquartered in Shenzhen.
DENZA is derived from the transliteration of the Chinese name "Tengshi", which means "to elevate the momentum, the future of electric power", expressing the momentum of the rise of resources and the rise of new energy vehicles in China and the world. Give consumers a new life experience in electric cars. At present, it has listed the models of Tengshi 500 and Tengshi 400.