The word "sharing" appeared very early, and the sharing economy is also in line with the idea of life. In China, the concept of sharing has a new sublimation, and there have been shared bicycles, shared umbrellas, and shared charging treasures.
At one time, a large number of entrepreneurs emerged in the shared bicycle market. At least 25 brands entered the market in 2016. By now, the survival of the fittest will not be much.So here are the Bike Sharing Companies in China:
1.Mobike 摩拜单车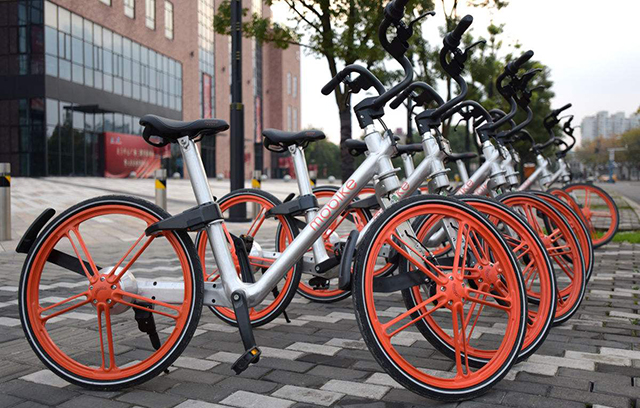 Mobike, an Internet short-distance travel solution developed by Beijing Mobai Technology Co., Ltd., founded by Hu Weiwei, is an intelligent hardware with no pile-and-return mode. People can quickly rent and return a mobike bicycle through a smartphone, and complete a few kilometers of city riding at an affordable price.
On April 22, 016, Beijing Mobike Technology Co., Ltd. held a press conference in Shanghai, officially announcing the mobike bicycle service to land in Shencheng. Give Earth Day a "gift" by advocating green travel. On July 18, 2017, the Ministry of Education and the National Language Committee released the "Report on Chinese Language Life (2017)" in Beijing. Mobike was selected as one of the top ten new Chinese media in 2016. On December 5, 2017, the mobike bicycle won the "United Nations "Guardian of the Earth" awards in 2017. The Chinese mobike bicycle company won the "Business Excellence Award". On March 8, 2018, mobike announced that it had officially launched a bicycle in Santiago, Chile, and gradually established 100 mobike smart parking spots.
On March 19, 2018, the Product Quality Supervision Department randomly checked 9 batches of mobike products, and the pass rate of spot checks was 88.9%. On April 3, Meituan acquired mobike for a total of US$2.7 billion.
On January 23, 2019, Wang Huiwen announced that mobike has fully accessed the US group APP, and the mobike bicycle will be renamed Meituan bicycle.
2.ofo 小黄车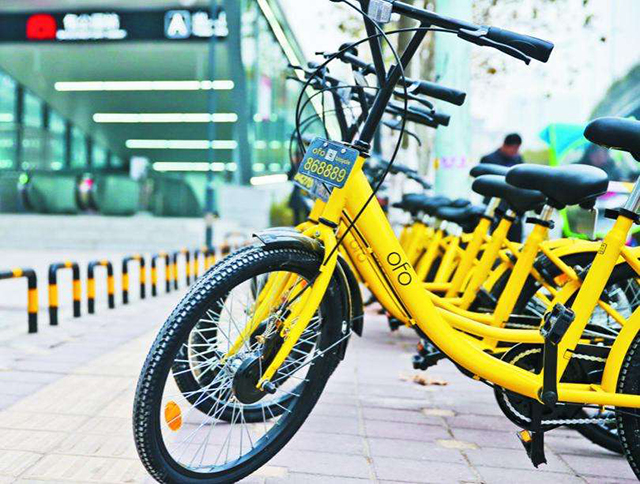 The ofo Xiaohuang car is a non-pile shared bicycle travel platform, creating a "no pile sharing" model, which is dedicated to solving urban travel problems. Users only need to download the QR code on the WeChat public account or the App sweeper or directly enter the corresponding license plate number to get the unlock password, unlock the ride, and use it whenever and wherever. You can also share your bicycle to The ofo shared platform, get all the ofo small yellow car lifetime free use rights, to 1 for N.
Since its launch in June 2015, the ofo small yellow car has connected 10 million shared bicycles, providing more than 4 billion travel services to more than 250 cities and over 200 million users in 20 countries around the world.
3.Hellobike 哈啰单车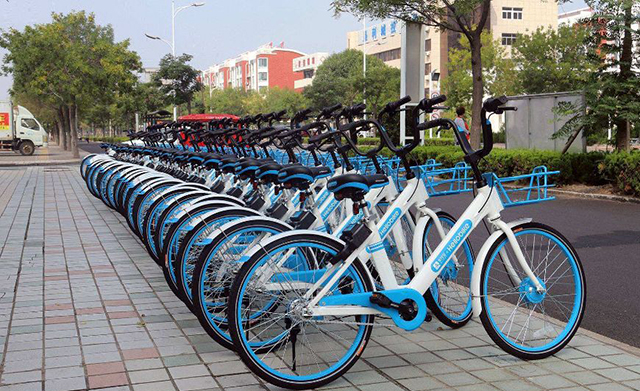 Hellobike is a shared bicycle company dedicated to providing users with light and free travel tools. It has been launched in Hangzhou, Ningbo, Fuzhou, Xiamen, Tianjin and other cities. It will be launched in the global market in the future, so that everyone can travel easily.
Since its inception, Hellobike has grown from a single shared bicycle company to a mobile travel platform that encompasses integrated services such as Hello Bikes, Hello Mopeds and Autos, presenting diverse business characteristics.
4.Bluegogo 小蓝单车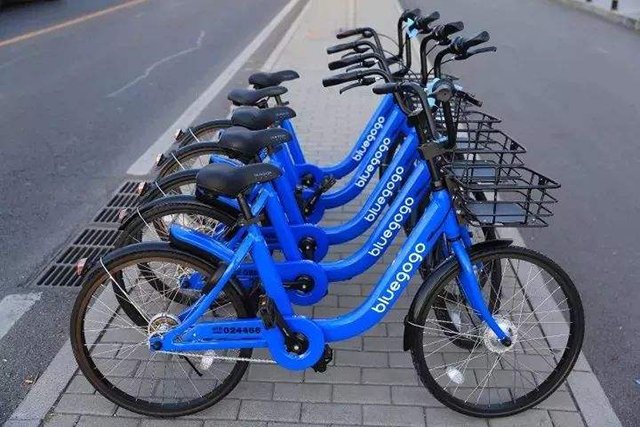 Bluegogo, a city shared bicycle product developed by Tianjin Luding Technology Co., Ltd., uses the pile-free parking technology, intelligent GPS positioning system and mobile intelligent application, and is committed to solving the 1-5 km urban travel problem. Also, free to ride." Bluegogo uses "light sports" as its brand concept to create a light and elegant Internet bike, focusing on a safe and comfortable riding experience, advocating a healthy and environmentally friendly lifestyle, making sports simple and available anytime, anywhere.
On November 22, 2016, Bluegogo held a press conference in Shenzhen and officially opened its operations. In November 2017, there were frequent suppliers at Bluegogo's Beijing office, including hardware vendors and dispatching maintenance personnel. And Li Gang, the founder and CEO of Bluegogo, has also been unemployed for many days without a company.
On November 20, 2017, Bluegogo has ceased operations.
On January 9, 2018, Didi announced the hosting of Bluegogo.
5.U-bicycle 优拜单车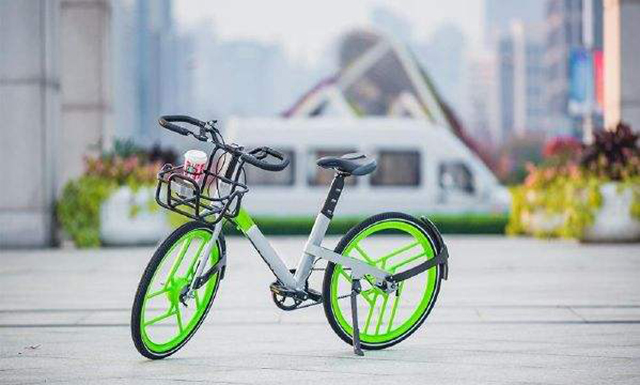 U-bicycle is China's leading shared bicycle company. It owns the whole industry chain of independent research and development design, supply chain logistics, bicycle market operation and maintenance, and big data service for complete vehicles and smart devices. Ubay bicycles are committed to solving the pain points of people's last mile travel through intelligent sharing equipment, opening up the capillary vessels of urban traffic, and becoming the leader of the global wisdom travel mode. Explore the city's excellent life by sharing bicycle platforms, linking people and urban life circles.
6.Youon 永安行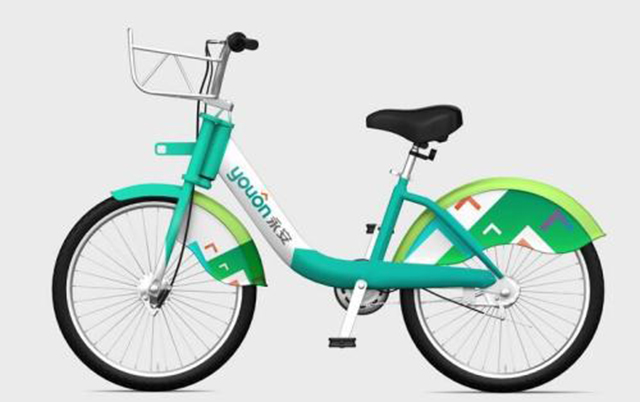 Youon is an app that can be rented on November 24, 2016 to rent Youon public bicycles and Youon shared bicycles. It has 6 years of experience in the public bicycle field in China and has its own operations management team in more than 100 cities across the country.
7.Qibei 骑呗单车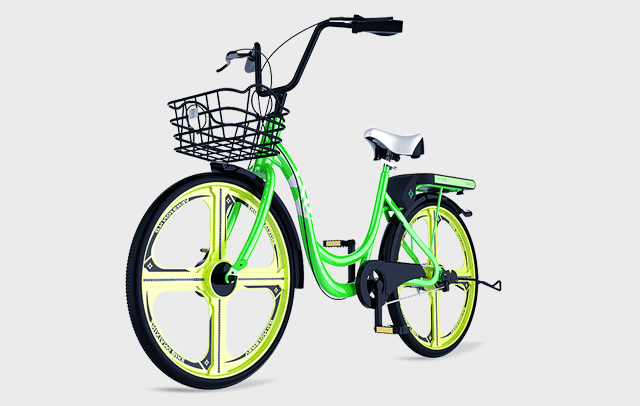 Qibei bicycle is a new mode of bicycle sharing through mobile internet. Users only need to complete the process of finding a car, about car, and unlocking the car on the mobile phone. After going to the destination, you can manually lock the car in the public parking area. return car. On November 3, 2016, Hangzhou Internet Technology Company Qibei and Sesame Credit were released at the strategic conference held at Hangzhou Intercontinental Hotel. Qibei bicycles officially settled in Hangzhou, and plans to launch 100,000 vehicles in Hangzhou in the near future.
8.ZXbike 智享单车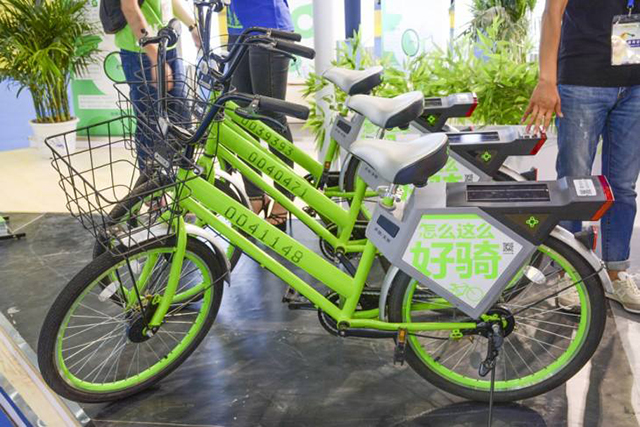 ZXbike is an app that provides smart, green, and short-distance travel solutions for cities. "Intelligent brain" with functions such as vehicle positioning, hardware communication, remote control, vehicle identification, and voice prompts.
ZXbike has a high sense of social responsibility and strong intellectual values, and is committed to building a new ecosystem of "Internet + bicycle" travel industry in the sharing economy. The company's elite team led by the national "Thousand Talents Program" expert and "Blue Sky Scholar" Professor Cai Maolin successfully developed the second generation "Intelligent Brain" officially launched in September 2016. The lock body appearance, hardware structure, technical capabilities and use The experience has been fully upgraded, and the world's first city ZXbike bicycle system is officially launched.