Intelligent manufacturing is one of the key points for the recovery of the global industrial industry. With the rapid development of technologies such as 5G, artificial intelligence and Internet of Things, smart manufacturing has ushered in the first sunshine in winter.
According to the data, the market size of China's smart manufacturing industry in 2018 was 1,686.7 billion yuan. With the deeper research on technology and the more innovative products, major companies and institutions are expected to reach 1.9 trillion yuan in 2019.
With the continuous introduction of policies in the field of intelligent manufacturing, China's manufacturing industry has gradually transformed into smart manufacturing, and has begun to apply a large number of related technologies such as cloud computing, big data, and robots (18.370, 0.27, 1.49%). As one of the main driving forces of China's manufacturing industry, with the continuous introduction of favorable policies, the industry will continue to grow steadily and its position in China's manufacturing industry will become increasingly important.
From the perspectives of development prospects, technology integration, business model and production safety, China's smart manufacturing will welcome the top ten development trends in 2019.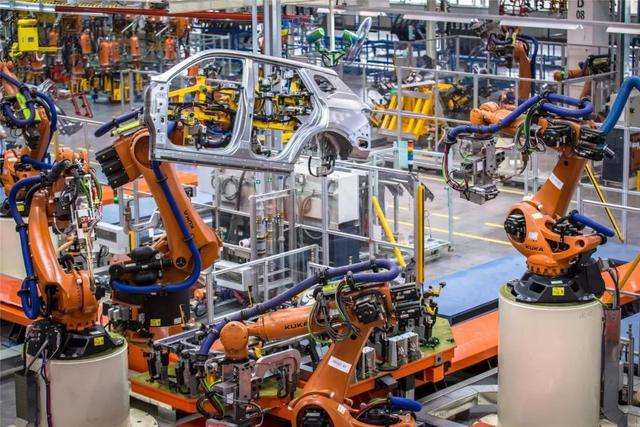 1.Safety production will become a top priority
Digital assets such as industrial core data, key technology patents, and enterprise user data have become core assets of the enterprise.
As the primary guarantee of production, safety has always been the most concerned issue for governments and employees.
When intelligent manufacturing incorporates many cutting-edge technologies of robots and artificial intelligence, it seems that the accidents that can be controlled in time become simpler, but in the case of increased equipment, how to effectively manage the safety of human-computer interaction is one of the key points.
In addition, after the Industrial Internet of Things enters the manufacturing industry, the event of data attacks by the Industrial Internet of Things often occurs, so the security of data such as equipment and products of enterprises is also particularly important.
At present, China's data security regulations and supervision mechanisms are still not perfect, which has restrained the pace of enterprise intelligent upgrade to a certain extent.
In the future, improving the security of data life cycle and increasing the trust and willingness of enterprises on the cloud will become an important basis for the decision-making of intelligent upgrade of Chinese enterprises.
2.The intelligent manufacturing industry will further expand
The application of intelligent manufacturing in the automotive industry and 3C electronics has gradually deepened. When enterprises begin to realize that intelligent manufacturing is an important direction to realize "Made in China 2025", digital, network and intelligent can continue to produce value and efficiency for enterprises. Optimization, intelligent manufacturing will further penetrate the petrochemical, textile, machinery and other industries.
3.Universal technology will become a breakthrough for "AI+"
Under the development of customized flexible manufacturing and multi-scenario production, versatile technology can not meet the production needs. For AI to empower traditional industries, these needs can be easily addressed.
Under the accumulation of big data, enterprises can use AI to achieve rapid transformation of professional scenes, and truly create a transformation to "intelligence".
4.Digital twin technology may rise
In 2018, the auto industry was relatively sluggish, and it was not as "golden, nine, silver and ten" as in previous years. Objectively speaking, the cost from buying a car to car-raising is very high.
Digital hygiene technology will be the first choice for enterprise digital upgrade and smart factory construction. Through these technologies, car companies can solve the problems of high production cost and waste of resources in the development process, and make digital models at lower cost. .
By reducing costs, the automotive industry is expected to sell in the next year. At the same time, the introduction of digital twin technology in the 3C field can also drive the development of the industry.
It is expected that by 2020, at least 50% of manufacturers with annual revenues exceeding $1 billion will launch at least one digital hygiene project for their products or assets.
5.Create accurate big data closed loop
In recent years, industrial big data has begun to be valued by enterprises. The use of big data can tap the hidden value of customers and help companies to complete the transformation of time-limited customer needs, production systems, business models, and decision-making models. Big data can help companies achieve 1 from 0, then N from 1 and 1 from N (personalization).
To achieve such a model, enterprises need to construct a closed loop of precise data flow from acquisition, analysis, conversion, feedback and so on.
6.More Internet companies enter smart manufacturing
Internet companies have entered the industrial field, that is, "Internet + intelligent manufacturing" has achieved initial results. Alibaba Cloud and Siemens cooperated to formally enter the Industrial Internet of Things, while Baidu Smart Factory and Jingdong Smart Supply Chain are building their own intelligent manufacturing industries.
Internet companies have long-term data accumulation and technological advantages. After entering the industrial field, they can bring more technical application scenarios to traditional manufacturing enterprises and accelerate the transformation of enterprise intelligent manufacturing.
7.User needs will guide the transformation of the enterprise
The industrial development process is shifting from the demand for enterprise products to the needs of users and leading the production of enterprises. Intelligent manufacturing will change the traditional manufacturing to reduce costs and increase efficiency from the production process, and then turn to provide high value-added derivative services, from providing smart products to intelligent services. Achieve added value.
8.Industry-level industrial Internet platform will be the first to explore a market-oriented business model
Due to the limited depth of the general industry platform, the market supply and demand do not match, which makes the cloud will not be strong, and has not yet explored a mature market-oriented model.
Due to the dual characteristics of focus and universality, the industry-level industrial Internet platform is expected to take the lead in exploring a viable market-oriented business model in the face of the different needs of intelligent manufacturing industries.
9.Focus on sub-sectors such as smart manufacturing solutions
Due to the late start of smart manufacturing in China, the exploration and cultivation of talents and financial pressure are the biggest problems facing enterprises. If we enter smart manufacturing from several development directions, perhaps only large enterprises can afford them.
If SMEs study in depth from such areas as smart manufacturing systems, it is expected to become a unicorn.
10.The ultra-high value-added manufacturing field will become the optimal entry point for additive manufacturing in the industrial field.
Additive manufacturing technology is not cost-effective for desktop-scale applications and simple-scale, large-scale scenarios, and may be used in the field of ultra-high value-added, ultra-large custom-made single-piece manufacturing, represented by engines, wind turbine blades, and submarine propellers. In 2019, additive manufacturing has brought opportunities in the industrial sector.